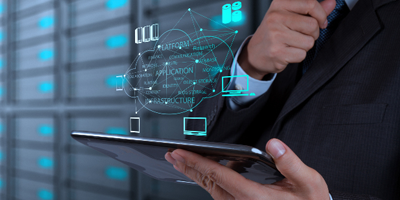 School of Computer Information and Mathematical Sciences
Information Technology
For NRI Candidates
Candidates should have completed 12 years of schooling (equivalent to 10+2 system of Indian education, CBSE, ISC etc.) with Physics, Chemistry, Mathematics as compulsory subjects. The candidates should have minimum average of 50% marks in Physics, Chemistry and Mathematics.
For Foreign Students
English as one of the subjects of qualifying examination.
Mathematics, physics and Chemistry as compulsory subjects.
Candidates completed A Levels, IB, STPM, HSC, WASSCE, NCEA Level 3, American High School Diploma, etc. with minimum 60% aggregate or equivalent grade in Physics, Chemistry and Mathematics and a pass in English.
Candidates studied under American High School system are eligible, if the above courses have been studied in the 11th and 12th grades or 'AP' (Advanced Placement) courses.
Date of birth of the candidate should fall on or after 1st July, 1997.
FEE STRUCTURE FOR NRI & INTERNATIONAL STUDENTS
S.No
Programme
Tuition Fee per Semester (USD)
Admission Fee
one-time payment (USD)
1
B.Tech. Information Technology (4 years)
Percentage of Marks in Physics, Chemistry & Maths
80% and above: 1500*
60% to 79%: 2000*
Below 60%: 3000*
500
*To receive the merit scholarship in the subsequent years, students should secure minimum CGPA (Cumulative Grade Point Average) of 7.5 in the semester examinations at the end of every academic year.
Refund Rules
| S.No. | Percentage of Refund of Fee | Point of time when notice of withdrawal of admission is received in the HEI |
| --- | --- | --- |
| 1 | 100%* | 15 days or more before the formally-notified last date of admission |
| 2 | 90% | Less than 15 days before the formally-notified last date of admission |
| 3 | 80% | 15 days or less after the formally-notified last date of admission |
| 4 | 50% | 30 days or less, but more than 15 days, after formally-notified last date of admission |
| 5 | 00% | More than 30 days after formally-notified the last date of admission |
*The processing fee of 5% of fee paid will be deducted
Hostel Fee Per Year
NRI & International Students
A/C Double Sharing (Accommodation & Boarding)
USD 2,200
Caution Deposit (Refundable)
USD 100
Total
USD 2,300
Programme Educational Objectives
To provide students with core competence in mathematics, science and engineering concepts essential to formulate, analyze and solve hardware / software engineering problems.
To impart students with good breadth of knowledge in the core areas of information technology and related engineering so as to comprehend engineering trade-offs, analyze, design and synthesize data and technical concepts to create novel products and solutions for the real time problems.
To train students in the use of tools and techniques for software development in different application domains and to grow as an entrepreneur.
To prepare students to apply their knowledge and multifaceted skills to get immediate employment and excel in IT professional careers or awareness of the lifelong learning needed to continue their education in IT or related post graduate programmes to perform excellence, leadership and demonstrate good citizenship.
To inculcate in students to maintain high professionalism and ethical standards, effective oral and written communication skills, to work as part of teams on multidisciplinary projects and diverse professional environments, and relate engineering issues to the society, global economy and to emerging technologies.
Programme Outcomes
Apply knowledge of Mathematics, Science and Information Technology to analyze fundamental engineering and solve problems related to IT.
Identify, Formulate, review research literature, and analyze complex engineering problems reaching substantiated conclusions using first principles of mathematics, natural sciences, and engineering sciences.
Design hardware and software systems, components or processes to meet desired needs within realistic constraints such as economic, environmental, social, political, ethical, health and safety, manufacturability and sustainability to extend creative skills.
Show the understanding of impact of engineering solutions in a global, economic, environmental and social context.
Create, select, and apply appropriate techniques, resources, and modern engineering and IT tools including prediction and modeling to complex engineering activities with an understanding of limitations.
Understand professional, legal, ethical, security and social issues & responsibilities.
Understand the impact of the professional engineering solutions in societal and environmental contexts, and demonstrate the knowledge of, and need for sustainable development.
Apply ethical principles and commit to professional ethics and responsibilities and norms of the engineering practice.
Function effectively as an individual, and as a member or leader in diverse teams, and in multidisciplinary settings.
Communicate effectively on complex engineering activities with the engineering community and with society at large, such as, being able to comprehend and write effective reports and design documentation, make effective presentations, and give and receive clear instructions.
Demonstrate knowledge and understanding of engineering and management principles and apply these to one's own work, as a member and leader in a team, to manage projects in multidisciplinary environments.
Recognize the need for, and have the preparation and the ability to engage in lifelong learning in information technology.
Design and conduct experiments for organizing, analyzing, interpreting data to develop skills related to information retrieval.
Identify, formulate and solve hardware and software computing problems using appropriate techniques in different domains.