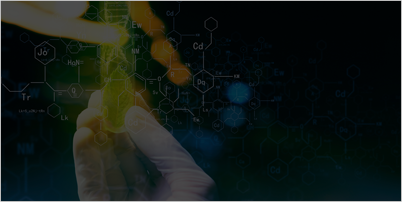 School of Life Sciences
B.Sc. Biotechnology
Eligibility for B.Sc. Biotechnology
A Pass in Higher Secondary Examination conducted by State or Central Board of Secondary Education or equivalent examination with Physics, Chemistry and Mathematics (or) Biology / Botany / Zoology as the subjects of study and with a minimum of 50% overall aggregate of marks. Candidates date of birth should fall on or after 1st July 2000.
Admission 2022-23
| Programme | Tuition Fee Per Semester(INR) |
| --- | --- |
| B.Sc. Biotechnology | 50,000/- |
Amenities and Service Fee – One time payment at the time of admission
1
Amenities and Service Fee
Rs 20,000/-
Hostel Fee
*Hostel Fee per Year 
1
Establishment Charges
Rs 40,000/-
2
Boarding Charges
Rs 55,000/-
Total
Rs 95,000/-
*Amenity and Service Fee: Rs 5,000/ (one time payment)
Transport Charges
*Transport Charges per Year (Optional)
1
A.C. Bus
Rs 40,000 – 50,000/-
*Transport charges varies based on the distance
Admission Brochure 2021-22
Programme Educational Objectives
This course will facilitate the graduates to be professionally competent in Biotechnology to solve the problems in environmental, food, biochemical and biomedical sciences
This course will offer students with a solid foundation in Biological Sciences, to enable them to work on applications in biotechnology as per the requirement of the industries, and also will enable the students to pursue higher studies and research
This course will enable students to acquire knowledge on the fundamentals of Biochemistry, Cell biology, Microbiology and Molecular biology to enable them to understand basic concept in modern biology and help them to build their carrier in this field
This course will facilitate the students to acquire knowledge in skill based courses such as Biofertilizer Technology, Agricultural Biotechnology, Medical Biotechnology, Herbal Technology, Disease Management and Mushroom Culture Technology enabling their skills and give confidence to them for business opportunities
This programme will teach students the importance of Bioethics, entrepreneurship, communication and management skills
This course will also offer the graduates to demonstrate their proficiency in theory and practice of bio-techniques through life-long learning and provide confidence to perform as an individual and / or member of a team with professional and ethical behavior
Programme Outcomes
Graduates of the course will have strong background in the interface of modern biology and skill based courses and be able to use these tools in business / industry and / or institutes wherever necessary
Graduates will identify, formulate, research literature, and analyze complex science problems reaching substantiated conclusions using first principles of mathematics, natural science, and applied sciences
Graduates will demonstrate knowledge and understanding of the science and management principles and apply these to one's own work, as a member and leader in a team, to manage projects and in multidisciplinary environments
Graduates of the course will have the preparation and ability to engage in independent and life-long learning in the broadest context of technological change
Graduates of the course will function effectively as an individual, and as a member or leader in diverse teams, and in multidisciplinary settings
Graduates of the course will communicate effectively on complex science activities with the science community and with the society at large
Graduates of the course will apply ethical principles and commit to professional ethics and responsibilities and norms of the engineering and technology practice
Graduates of the course will design solutions for complex science problems and design system components or processes that meet the specified needs with appropriate consideration for public health and safety, and cultural, societal, and environmental considerations
Programme Specific Outcomes
Acquire information on the basics of biotechnology for comprehensive and compact base which enables them to understand the emerging concepts in life sciences.
Acquire Information on various domains of advanced biotechnology and their applications and research.
Students will acquire techniques of Biotechnology that will help to interact with multi-disciplinary aspects of Biotechnology
Students acquire key areas such as Patent drafting and application, Artificial Intelligence in diagnostic Medicine and precision agriculture, Bioentrepreneurship, Computer aided Drug Design, Regenerative Medicine, Biomass and Bioenergy will help to meet the necessities of Indian and international Biotech industries.