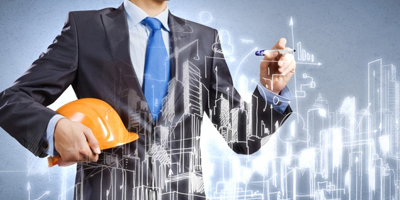 School of Infrastructure
Construction Engineering & Project Management
For NRI Candidates
B.E. / B.Tech.in Civil Engineering / Structural Engineering or Equivalent
Candidate should secure minimum of 50% in graduation
English as one of the subjects of qualifying examination
Documents Required for NRI Admissions
1. NRI candidates should produce Employer Certificate of the sponsor – either Father or Mother.
2. Application form with all details furnished.
3. Photocopies of the following
(I) NRI bank account passbook (front page photocopy)
(II) Passport copy of the parent having NRI status.
(III) Passport copy of student (except for NRI-S candidates)
4. Equivalence Certificate issued by the Association of Indian Universities (AIU)
5. NRI Status Certificate in respect of father/mother.
6. Certificates of Educational Qualifications
10th Std/12th Std/Degree/Transfer Certificate / Migration Certificate (as applicable to specific
programme)
7. Medical Fitness Certificate
8. Undertaking Duly Countersigned By Parent/Guardian.
Admission, Transfer and Change of Course
Admission to various programs will be subject to verification of facts as in the original certificates /documents of the candidates. Management reserves the right to cancel admission if any discrepancy is noted, even at a later point any time after the admission. Such a decision will be final and binding on the candidate.
Admission offered to a candidate who has been provisionally admitted to a programme will stand cancelled if he/she does not submit the relevant documents in original pertaining to admission (such as Mark Sheet, Transfer Certificate, Migration Certificate and Conduct Certificate, etc.) to the concerned Admissions Officer before the stipulated date. NRI student who has been granted admission to a particular programme shall not be allowed to change the programme subsequently.
It is the responsibility of the candidates to ascertain whether they possess the requisite qualification for admission. If the candidates furnish mark sheets of the qualifying examination only in grades, the minimum marks pertaining to the grade obtained in the course will be taken into consideration while determining the marks in the subjects.
FEE STRUCTURE FOR NRI STUDENTS
S.No
Programme
Tuition Fee per Semester (USD)
Amenities and Service Fee (USD)
(one-time payment)
1
M.Tech. Construction Engineering & Project Management (2 years)
CGPA in UG Programme
8.0 and above: 750
Below 8.0 : 1500
500
Hostel
Hostel Fee Per Year
Non A/C – Four Sharing
USD 1400
A/C – Four Sharing
USD 2000
A/C – Three Sharing
USD 2100
A/C – Twin Sharing
USD 2200
International Hostel A/C – Twin Sharing
USD 2700
Caution Deposit (Refundable)
USD 100
M.Tech in Construction Engineering and Project Management programme offered by Department of Civil Engineering is designed to cater for a wide variety of students, including practicing engineers to acquire or upgrade their knowledge and skills to become successful entrepreneurs / contractors / project executives / project managers. Civil Engineers and Architects graduating in this programme will be transformed into a perfect blend of experts on latest construction technologies, execution methods, project planning, scheduling and cost estimation.
Special Features of M.Tech Construction Engineering and Project Management Programme
Accredited by National Board of Accreditation
Outcome based curriculum / syllabi, focused on industry need
Courses handled by industry professional & affiliate faculty from abroad
Training on latest software like Cost X, BIM, MS Project, Primavera, Revit, Q GIS and Auto Cad
Well equipped Construction Materials & Technology laboratory and Computer laboratory exclusively for M.Tech Programme
Mandatory internship in industry / academia / research organization
Facilitates enrolment and credit transfer from massive open online courses
Opportunity for the students to involve in Consultancy and Testing projects
Facilitates students to establish new start ups through Crescent Innovation & Incubation Council (CIIC)
Educational tour to Smart Cities, Green Buildings and construction sites
Programme Educational Objectives
To educate graduates the concepts and practices of management in the construction industry
To impart organizational and leadership qualities for effective management of construction projects with ethical responsibility
To equip the graduates with knowledge, research and practical skills in modern construction practices and techniques giving importance to sustainable development
To provide necessary knowledge and skills in accounting, financing, risk analysis and contracting
To train the graduates in the use of relevant software packages for planning, scheduling, executing and controlling of construction projects and inculcate an
urge for life long learning
To function effectively with individual capabilities as well as with a collective strength as a professional team with good communication skills
Programme Outcomes
On successful completion of the programme, the graduates will be able to
Apply the knowledge of mathematics, science, engineering fundamentals, and an engineering specialization to the solution of complex engineering problems
Identify, formulate, research literature, and analyses complex engineering problems reaching substantiated conclusions using first principles of mathematics, natural sciences, and engineering sciences
Design solutions for complex engineering problems and design system components or processes that meet the specified needs with appropriate consideration for the public health and safety, and the cultural, societal, and environmental considerations
Use research–based knowledge and research methods including design of experiments, analysis and interpretation of data and synthesis of the information to provide valid conclusions
Create, select, and apply appropriate techniques, resources, and modern engineering and IT tools including prediction and modeling to complex engineering activities with an understanding of the limitations
Apply reasoning informed by the contextual knowledge to assess societal, health, safety, legal and cultural issues and the consequent responsibilities relevant to the professional engineering practice
Understand the impact of the professional engineering solutions in societal and environmental contexts, and demonstrate the knowledge of, and need for sustainable development
Apply ethical principles and commit to professional ethics and responsibilities and norms of the engineering practice
Function effectively as an individual, and as a member or leader in diverse teams, and in multidisciplinary settings
Communicate effectively on complex engineering activities with the engineering community and with society at large, such as, being able to comprehend and write effective reports and design documentation, make effective presentations, and give and receive clear instructions
Demonstrate knowledge and understanding of the engineering and management principles and apply these to one's own work, as a member and leader in a team, to manage projects and in multidisciplinary environments
Recognize the need for, and have the preparation and ability to engage in independent and life-long learning in the broadest context of technological change
Programme Specific Outcomes
On successful completion of the programme, the graduates will
be able to apply theoretical and practical aspects of project management techniques to achieve project goals
possess organizational and leadership capabilities for effective management of construction projects with ethical responsibility
be able to apply knowledge and skills of modern construction practices and techniques incorporating sustainable practices through research
have necessary knowledge and skills in accounting, financing, risk analysis and contracting
Job skills
Project planning, Scheduling using Software like MS Projects, Primavera and BIM
Cost Estimation and management
Contracts, Tendering, Bidding process and arbitration
Handling challenges at site
Value Engineering, Optimizing building space and material use, Optimize operational and maintenance practices
Safety Practices at site and quality control
Testimonials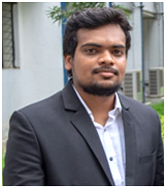 Noorullah.L, M.Tech (Construction Engineering and project management), 2017-2019, Co-Proprietor, KBS Constructions, Melvisharam.
I thank Crescent Institution, faculties and my department for putting in all the efforts to groom us and make us complete professionals.My life at crescent made me stronger and took me a step ahead for being a successful entrepreneur.I am thankful to all the teachers who supported us and corrected us throughout our journey of education. I loved the infrastructure of Crescent Institute of Science and Technology and its International life.It was a fruitful experience at Crescent campus.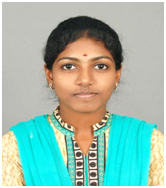 B.Dheepika Lakshmi, M.Tech (Construction Engineering and Project Management), 2017-2019, Project Co-ordinator, LOGOS Constructions Pvt Ltd, Chennai.
I am very thankful to the Institution and the Civil Engineering Department for the guidance, exposure and support they gave me during the course which motivated and trained me as a Gold Medalist. The course and the teaching in the institution was more of practical than theoretical.Each and every tests and training undergone there were very useful and practical which is a much-needed thing for the current scenario that boosted up my confidence to face the outer world. I am really grateful to all my staffs, Department and Institution who helped me to reach this height.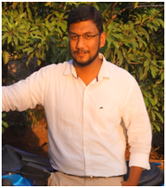 Mohamed Musthafa. J, M.Tech (Construction Engineering and Project Management), 2015-2017, Founder and M.D, Yusrain Builders, Palakkad
It's my privilege to say I am crescentian. It's been 5 years in crescent University. I did my B.Tech civil engineering (2012 to 2015 batch) and M. Tech construction engineering and project management (2015 to 2017 batch) from School of Infrastructure, B.S.Abdur Rahman Crescent Institute of Science and Technology. Crescent college had been my paradise temple where I met so many talent loving staffs and faculties who encouraged me and boosted my skills to enlighten my life. I thank all the people I met in crescent life who made my life taste better. Thank you crescent and civil department.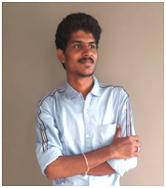 M. KalilRahuman, M.Tech (Construction Engineering and project management), 2017-2019, Project Management Consultant, Safaa Constructions Pvt Ltd, Chennai.
I am grateful to B.S. Abdur Rahman Crescent Institute of Science and Technology – to both faculty and the management. The journey was awesome, the faculty members of civil engineering department are very helpful and cooperative. Crescent not only provides finest education but also foster you to evolve as a true professional. I had received lot of opportunities to groom myself, thanks to my ever inspiring mentors who helped me to discover the talented part of myself.