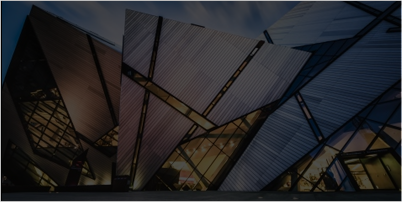 School of Architecture
B.Arch
Eligibility FOR B.Arch. Programme
Candidates are selected for admission to B.Arch. Programme based on their merit in Qualifying Examination (10 +2) and score obtained in NATA (National Aptitude Test in Architecture).
Age Limit: Candidates date of birth should fall on or after 1st July 1997.
Candidate should clear NATA (National Aptitude Test in Architecture) exam.
Selection Criteria
Minimum aggregate of 50% marks in Maths, Physics and Chemistry in 12th Standard
A pass in NATA or JEE (Architecture)
Merit Scholarship for B.Arch Programme
Tuition Fee per Semester
Programme
Marks in +2
85% and Above
Marks in +2
Below 85%
B.Arch
Rs 1,00,000*
Rs 1,25,000
Merit Scholarship
Marks in +2 – 85% and Above
Rs 50,000/- per year as Scholarship*
*To receive the merit scholarship in the subsequent years, students should secure minimum CGPA (Cumulative Grade Point Average) of 7.5 in the semester examinations at the end of every academic year.
Architecture Programme
1
B.Arch. (5 years)
Tuition Fee per Semester
Rs 1,25,000
Green Certification Fee – LEED Certification by the U.S. Green Building Council (USGBC) (one-time payment at the time of admission)
Rs 1,00,000
Refund Rules
| S.No. | Percentage of Refund of Fee | Point of time when notice of withdrawal of admission is received in the HEI |
| --- | --- | --- |
| 1 | 100%* | 15 days or more before the formally-notified last date of admission |
| 2 | 90% | Less than 15 days before the formally-notified last date of admission |
| 3 | 80% | 15 days or less after the formally-notified last date of admission |
| 4 | 50% | 30 days or less, but more than 15 days, after formally-notified last date of admission |
| 5 | 00% | More than 30 days after formally-notified the last date of admission |
*The processing fee of 5% of fee paid will be deducted
Admission Fee – One-time payment at the time of admission for B.Tech., B.Arch. and B.Des.
1
Admission Fee
Rs 30,000/-
2
Caution Deposit (Refundable)
Rs 5,000/-
Total
Rs 35,000/-
*Hostel Fee per Year
Establishment Charges
Rs 40,000/-
Boarding Charges (Advance)
Rs 50,000/-
Total
Rs 90,000/-
*Caution Deposit (Refundable)Rs 5,000/(one time payment)
Transport Charges
*Transport Charges per Year (Optional)
A.C. Bus
Rs 40,000/- to 50,000/-
*Transport charges varies based on the distance
Programme Educational Objectives
Bachelor of Architecture curriculum is designed to prepare the graduates having aptitude and knowledge,
To enable a successful professional and technical career
To provide high quality education to assume professional roles in architecture by offering sound knowledge in theories and applications in the field of Architecture
Engage in life-long learning to keep themselves abreast of new developments
To grow as a creative problem solvers in architectural industry
To put into practice and inspire high ethical values and technical standards
To evolve a professional capable of vision, innovation and competence keeping in view the human value system
Programme Outcomes
These outcomes are directly related to the profession of Architecture, the way in which they are practiced and the knowledge components necessary for such a practice. The following list of outcomes represents the minimum learning outputs expected. The programme will produce graduates who have,
Ability to apply creativity, innovations, develop competence in design development towards appropriate technology
Ability to conceptualize and coordinate designs, addressing social, cultural, environmental and technological aspects of architecture
Ability to analyze and apply theoretical knowledge to achieve design solutions
Ability to understand ethical and professional responsibilities
Ability to apply and integrate computer technology in design process and products
Ability to understand real life situation of architectural practice
Ability to apply visual and verbal communication skills at various stages of architectural design and project delivery process
Ability to work collaboratively with teams of architects and various interdisciplinary teams
A commitment to quality with ethical values, timelessness in architecture with continuous improvement