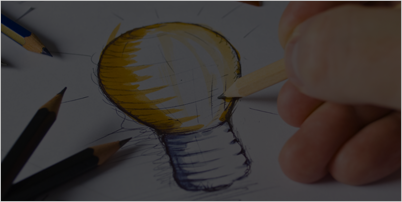 School of Architecture
B.Des
Eligibility for B.Des Programme
A Pass in Higher Secondary Examination conducted by State or Central Board of Secondary Education or equivalent examination in any stream with a minimum of 50% overall aggregate of marks.
Students without maths and science marks are also eligible.
Candidates should pass the entrance exam conduct by the Crescent School of Architecture.
Age Limit: Candidates date of birth should fall on or after 1st July 1997.
Selection Criteria
Students without maths and science marks are also eligible.
Candidates should pass the entrance exam conduct by the Crescent School of Architecture
B.Des Entrance Examination
Date
Exam Fee Rs.500/- (to be paid in person in Crescent School of Architecture Admin)
Merit Scholarship for B.Des Programme
Tuition Fee per Semester
Programme
Marks in +2
85% and Above
Marks in +2
Below 85%
B.Des
Rs 65,000
Rs 90,000
Architecture Programme
1
B.Des.(Interior Architecture) (4 years)
Tuition Fee per Semester
Rs 90,000
Refund Rules
| S.No. | Percentage of Refund of Fee | Point of time when notice of withdrawal of admission is received in the HEI |
| --- | --- | --- |
| 1 | 100%* | 15 days or more before the formally-notified last date of admission |
| 2 | 90% | Less than 15 days before the formally-notified last date of admission |
| 3 | 80% | 15 days or less after the formally-notified last date of admission |
| 4 | 50% | 30 days or less, but more than 15 days, after formally-notified last date of admission |
| 5 | 00% | More than 30 days after formally-notified the last date of admission |
*The processing fee of 5% of fee paid will be deducted
Admission Fee – One-time payment at the time of admission for B.Tech., B.Arch. and B.Des.
1
Admission Fee
Rs 30,000/-
2
Caution Deposit (Refundable)
Rs 5,000/-
Total
Rs 35,000/-
*Hostel Fee per Year
Establishment Charges
Rs 40,000/-
Boarding Charges (Advance)
Rs 50,000/-
Total
Rs 90,000/-
*Caution Deposit (Refundable)Rs 5,000/(one time payment)
Transport Charges
*Transport Charges per Year (Optional)
A.C. Bus
Rs 40,000/- to 50,000/-
*Transport charges varies based on the distance
Programme Educational Objectives
To enable a successful professional and technical career
To enable a strong foundation in Theory, Theory cum studio & Interior Design Studio
To impart knowledge of the theories and practices in the field of Interior Architecture
Engage in life-long learning to keep themselves abreast of new developments
To put into practice and inspire high ethical values and technical standards
Programme Outcomes
Ability to gain knowledge of Theory, Theory cum studio & Interior Design studio
Ability to understand elements of Interior Architecture and apply basic principles in Design projects
Ability to identify social, economic and cultural issues in Interior Architectural Design
Ability to analyze and apply theoretical knowledge to achieve Interior Architectural Design solutions
Ability to understand ethical and professional responsibilities
Ability to review, comprehend and report technological developments
Ability to understand real life situation of Interior Architectural Practice
Ability to communicate effectively and work in interdisciplinary groups