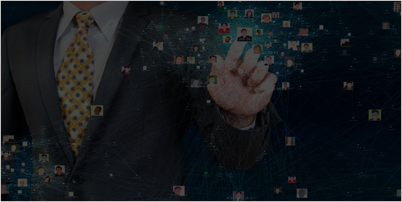 School of Computer Information and Mathematical Sciences
MCA
Eligibility for Admission
BCA / B.Sc. Computer Science / B.E. / B.Tech. or equivalent degree in relevant field with a minimum CGPA of 5.0 / 50% of marks.
(or)
B.Sc. Mathematics / Physics / Chemistry / B.Com. / BBA / B.A. / with Mathematics at Graduation Level or 12th standard Level and with a minimum CGPA of 5.0 / 50% of marks.
(With additional bridge courses as per the norms of the Institute)
Admission is based on the CGPA /Percentage obtained in the UG degree and performance in the Crescent PG Entrance Exam (CPGEE)
Applicants who have already appeared in the National level Entrance Exams like TANCET, etc., and have secured valid scores are exempted from appearing CPGEE
Admission 2022-23
Tuition Fee per Semester
Sl. No.
Name of the Programme
9.0 and above
CGPA in UG Programme
Below 9.0
CGPA in UG Programme
1
MCA
Rs 30,000*
Rs 50,000
Merit Scholarship for MCA Programme
CGPA in UG Programme
Scholarship on the fee
9.0 & Above
Rs.40,000/- per year as Scholarship*
Amenities and Service Fee – One time payment at the time of admission
1
Amenities and Service Fee
Rs 20,000
Hostel Fee
*Hostel Fee per Year
1
Establishment Charges
Rs 40,000/-
2
Boarding Charges
Rs 55,000/-
Total
Rs 95,000/-
*Amenity and Service Fee: Rs.5000/- (one time payment)
Transport Charges
*Transport Charges per Year (Optional)
1
A.C. Bus
Rs 40,000/- to 50,000/-
*Transport charges varies based on the distance
Admission Brochure 2021-22
Program Educational Objectives
The Programme Educational Objectives of MCA (Master of Computer Applications) describe the accomplishments that the programme is preparing graduates to achieve
To provide students with a solid foundation in mathematics and computing fundamentals required to analyse, apply, solve real time problems and pursue higher studies & research
To provide technical knowledge in various programming languages and train them to comprehend, analyse, design and create innovative computing solutions for real time problems
To prepare the students for a prolific career in IT and inculcate an urge for self-learning by providing an ambient environment to improve personality, excellence, leadership and spiritual values in all activities throughout the career
To foster and provide a social environment which moulds the students to become professionally enriched with communication, technical and innovative skills to meet the dynamic needs of industry and society
Programme Outcomes
The programme outcomes of MCA describe the acquirement of students as they progress through the programme.
Apply the knowledge of computing fundamentals and mathematical concepts in computer programming
Identify, formulate, analyze and implement mathematics and technical skills to solve real time problems
Design and develop the software to meet out the customer and industry needs
Pursue research based and industry-oriented projects to provide valid conclusions for complex problems
Use latest software and tools for solving problems and satisfy the dynamic needs of industry and society
Become a software professional with social responsibilities and ethical values
Solve societal and environmentally sensitive problems in professional manner
Demonstrate knowledge of professional and ethical responsibilities
Function as individual member or leader of team and able to manage projects in the software development process
Comprehend, write effective reports and communicate their innovations and idea in an effective way
Adapt self-learning using their learning abilities
Develop as entrepreneur in the software domain through innovative approach and excel in placement activities
Programme Specific Outcomes
The graduates of the department will attain the ability
To analyze, design and develop skills for real-time/industry or research projects in cloud computing /mobile applications / Data analytics technologies with vertical specialization
To design and develop software products/services/solutions using appropriate tools and techniques for real time mobile, desktop and web applications
Salient Features of the Department
Accredited by NBA since 2001
Competent, Qualified and experienced faculty members
Well-equipped laboratories with high configuration computers and WiFi enabled campus
Encourage problem solving, analytical thinking and development of innovative IT solutions/applications
Emphasis on nurturing innovations and entrepreneurship
Industry linkage and placement support
Live lectures ,tutorials, virtual labs, Massive Open Online Courses(MOOC) under MHRD QEEE porgramme
Industry visits are regularly arranged
Conferences, Seminars and Workshops are organized regularly
Alumni Video Testimonial