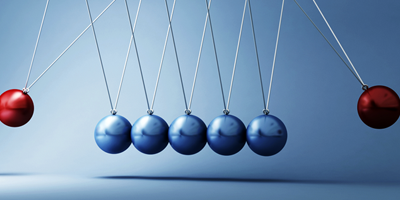 School of Physical and Chemical Science
M.Sc. Physics
For International Candidates
B.Sc., Physics / Applied Sciences / Electronics / Electronics Science / Electronics & Instrumentation or equivalent.
Candidate should secure minimum of 50% in graduation
English as one of the subjects of qualifying examination
Documents Required for International Admissions
1. VISA
All the International students will require a student visa endorsed by this Institution for joining full-time courses. No other endorsement is acceptable. The visa should be valid for the prescribed duration of the course.
A visa is required for International students. Persons of Indian Origin (PIO), Overseas Citizen of India (OCI) who possess either OCI (Overseas Indian Citizenship) or PIO card do not require Indian Visa. OCI and PIO card gives them the freedom to visit India without a visa. OCI and PIO cards are a multi-purpose lifelong visa for visiting India. However, those PIOs who do not have PIO or OCI card have to apply for the student visa.
2. International Candidates should produce the following:
(i) Proof of age
(ii) Proof of nationality
(iii) 12th Grade mark sheet
(iv) Photograph
3. Application form with all details furnished.
4. Photocopies of the following
(I) International bank account passbook (front page photocopy)
(II) Passport copy of student.
5. Equivalence Certificate issued by the Association of Indian Universities (AIU)
6. Certificates of Educational Qualifications
10th Std/12th Std/Degree/Transfer Certificate / Migration Certificate (as applicable to specific programme).
7. Medical Fitness Certificate
8. Undertaking Duly Countersigned By Parent/Guardian.
Admission, Transfer and Change of Course
Admission to various programs will be subject to verification of facts as in the original certificates /documents of the candidates. Management reserves the right to cancel admission if any discrepancy is noted, even at a later point any time after the admission. Such a decision will be final and binding on the candidate.
Admission offered to a candidate who has been provisionally admitted to a programme will stand cancelled if he/she does not submit the relevant documents in original pertaining to admission (such as Mark Sheet, Transfer Certificate, Migration Certificate and Conduct Certificate, etc.) to the concerned Admissions Officer before the stipulated date. An International student who has been granted admission to a particular Programme shall not be allowed to change the Programme subsequently.
It is the responsibility of the candidates to ascertain whether they possess the requisite qualification for admission. If the candidates furnish mark sheets of the qualifying examination only in grades, the minimum marks pertaining to the grade obtained in the course will be taken into consideration while determining the marks in the subjects.
Centre for International Relations (CIR)
Contact:
Takhellambam Rocky Devi
Director in Charge
Centre for International Relations
Mobile: +91 98844 99088
Email: directorcir@crescent.education
FEE STRUCTURE FOR INTERNATIONAL STUDENTS
S.No
Programme
Tuition Fee per Semester (USD)
Amenities and Service Fee (USD)
(one-time payment)
Total (USD)
1
M.Sc. Physics (2 years)
500
500
1000
Refund Rules
| S.No. | Percentage of Refund of Fee | Point of time when notice of withdrawal of admission is received in the HEI |
| --- | --- | --- |
| 1 | 100%* | 15 days or more before the formally-notified last date of admission |
| 2 | 90% | Less than 15 days before the formally-notified last date of admission |
| 3 | 80% | 15 days or less after the formally-notified last date of admission |
| 4 | 50% | 30 days or less, but more than 15 days, after formally-notified last date of admission |
| 5 | 00% | More than 30 days after formally-notified the last date of admission |
*The processing fee of 5% of fee paid will be deducted
Hostel
Hostel Fee Per Year
Non A/C – Four Sharing
USD 1400
A/C – Four Sharing
USD 2000
A/C – Three Sharing
USD 2100
A/C – Twin Sharing
USD 2200
International Hostel A/C – Twin Sharing
USD 2700
Caution Deposit (Refundable)
USD 100
Programme Educational Objectives
To identify, formulate, analyze and optimize variety of problems related to various fields of Physics through basic knowledge and to apply the skills and knowledge acquired during the UG studies.
To acquire knowledge of fundamental laws and principles in wide areas of Physics along with their applications so as to develop strong student competencies in Physics and its applications in a technology-rich, interactive environment.
To prepare for the successful pursuit of Post Graduate studies and shall have abilities to engage in life-long learning in various fields of Physics and General Science.
To understand the challenges of a dynamically and globalised changing world adapting their skills through continuous learning and self-improvement.
To work effectively in bringing interdisciplinary ideas related to diverse environmental skills to excel in technical careers and thrive in Post Graduate and research studies using scientific principles and applications of Physical Science.
To become effective researcher who will be able to provide lucid summation of the scientific literature on a given topic of study.
To develop their skills to plan, execute and report the results of extended computational techniques, experimental and theoretical Physics based projects in a research environment.
To inculcate the sense of ethics, professionalism and effective communication skills amongst graduates improve their workplaces, communities and the society through professional and personal responsibilities and activities of their work.
To prepare the students to successfully compete for employment and to offer a wide range of experience in research methods, data analysis to meet the industrial needs.
Programme Outcomes
After the completion of PG programme, graduates will be able to
Design and conduct experiments, as well as to analyze and interpret data.
Function on interdisciplinary teams with professional and ethical responsibility.
Use the modern techniques, skills and sophisticated equipment necessary for research.
Apply knowledge and skill in the design and development of Electronics circuits to cater to the needs of Electronic Industry.
Become professionally trained in the area of optical communication, lasers, nonlinear circuits, materials development and characterization including nanomaterials.
Demonstrate highest standards of actuarial ethical conduct and professional actuarial behavior, critical, interpersonal and communication skills as well as a commitment to life-long learning.
Successfully compete for employment in the field of Teaching, Research and Industries.