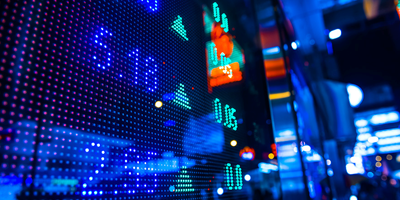 School of Computer Information and Mathematical Sciences
M.Sc Actuarial Science
For International Candidates
B.Sc., Statistics / Mathematics / B.Sc., B.Com. B.B.A., B.C.A., B.E., etc with Mathematics / Business Mathematics / Applied Mathematics / Statistics as one of the ancillary subjects.
Candidate should secure minimum of 50% in graduation
English as one of the subjects of qualifying examination
Documents Required for International Admissions
1. VISA
All the International students will require a student visa endorsed by this Institution for joining full-time courses. No other endorsement is acceptable. The visa should be valid for the prescribed duration of the course.
A visa is required for International students. Persons of Indian Origin (PIO), Overseas Citizen of India (OCI) who possess either OCI (Overseas Indian Citizenship) or PIO card do not require Indian Visa. OCI and PIO card gives them the freedom to visit India without a visa. OCI and PIO cards are a multi-purpose lifelong visa for visiting India. However, those PIOs who do not have PIO or OCI card have to apply for the student visa.
2. International Candidates should produce the following:
(i) Proof of age
(ii) Proof of nationality
(iii) 12th Grade mark sheet
(iv) Photograph
3. Application form with all details furnished.
4. Photocopies of the following
(I) International bank account passbook (front page photocopy)
(II) Passport copy of student.
5. Equivalence Certificate issued by the Association of Indian Universities (AIU)
6. Certificates of Educational Qualifications
10th Std/12th Std/Degree/Transfer Certificate / Migration Certificate (as applicable to specific programme).
7. Medical Fitness Certificate
8. Undertaking Duly Countersigned By Parent/Guardian.
Admission, Transfer and Change of Course
Admission to various programs will be subject to verification of facts as in the original certificates /documents of the candidates. Management reserves the right to cancel admission if any discrepancy is noted, even at a later point any time after the admission. Such a decision will be final and binding on the candidate.
Admission offered to a candidate who has been provisionally admitted to a programme will stand cancelled if he/she does not submit the relevant documents in original pertaining to admission (such as Mark Sheet, Transfer Certificate, Migration Certificate and Conduct Certificate, etc.) to the concerned Admissions Officer before the stipulated date. An International student who has been granted admission to a particular Programme shall not be allowed to change the Programme subsequently.
It is the responsibility of the candidates to ascertain whether they possess the requisite qualification for admission. If the candidates furnish mark sheets of the qualifying examination only in grades, the minimum marks pertaining to the grade obtained in the course will be taken into consideration while determining the marks in the subjects.
Centre for International Relations (CIR)
Contact:
Takhellambam Rocky Devi
Director in Charge
Centre for International Relations
Mobile: +91 98844 99088
Email: directorcir@crescent.education
FEE STRUCTURE FOR INTERNATIONAL STUDENTS
S.No
Programme
Tuition Fee per Semester (USD)
Amenities and Service Fee (USD)
(one-time payment)
Total (USD)
1
M.Sc Actuarial Science (2 years)
500
500
1000
Refund Rules
| S.No. | Percentage of Refund of Fee | Point of time when notice of withdrawal of admission is received in the HEI |
| --- | --- | --- |
| 1 | 100%* | 15 days or more before the formally-notified last date of admission |
| 2 | 90% | Less than 15 days before the formally-notified last date of admission |
| 3 | 80% | 15 days or less after the formally-notified last date of admission |
| 4 | 50% | 30 days or less, but more than 15 days, after formally-notified last date of admission |
| 5 | 00% | More than 30 days after formally-notified the last date of admission |
*The processing fee of 5% of fee paid will be deducted
Hostel
Hostel Fee Per Year
Non A/C – Four Sharing
USD 1400
A/C – Four Sharing
USD 2000
A/C – Three Sharing
USD 2100
A/C – Twin Sharing
USD 2200
International Hostel A/C – Twin Sharing
USD 2700
Caution Deposit (Refundable)
USD 100
Programme Educational Objectives
To provide opportunities of higher studies in the professional area of Actuarial Science
To impart knowledge on various theoretical and practical aspects of Actuarial Science
To enable the students to apply their newly gained knowledge and skills in their workplace
To develop independent learning skills and transferable skills among the students
To help the students extend and develop their career plan and pursue their own professional development
To provide the students with a structured programme of study covering all Core Actuarial Science subject contents
To contribute to the education of academics, allowing the Institute to play an active role in the production of advanced studies in the areas of the Master in Actuarial Science
Programme Outcomes
On Completion of the Programme, the students will be able to
understand the fundamental probability tools for quantitatively assessing risk and demonstrate an ability to apply these tools to problems encountered in Actuarial Science
use the fundamental concepts of Financial Mathematics and demonstrate an ability to use those concepts to calculate present and accumulated values for various streams of cash flows as a basis for future use
demonstrate an understanding of the financial instruments, including derivatives, and the concept of no–arbitrage as it relates to financial mathematics
understand the theoretical bases of certain Actuarial Models and Life Contingent models and can apply those models to insurance and other financial risks
understand the frequency and severity models and an ability to carry out the steps involved in the modeling process in solving Actuarial Science problems
demonstrate the ability to summarize and communicate, orally and in writing, Actuarial problems and the ability to communicate solutions to Actuarial problems to specialized and non-specialized audiences, and,
demonstrate highest standards of Actuarial ethical conduct and Professional Actuarial behavior, critical, interpersonal and communication skills as well as a commitment to lifelong learning.