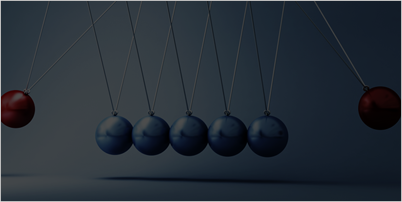 School of Physical and Chemical Science
M.Sc. Physics
ELIGIBILITY FOR M.Sc. PROGRAMME
B.Sc., Physics / Applied Sciences / Electronics / Electronics Science / Electronics & Instrumentation or equivalent.
| Sl. No. | Name of the Programme | Tuition Fee per Semester |
| --- | --- | --- |
| 1 | M.Sc. Physics | Rs 15,000 |
Refund Rules
| S.No. | Percentage of Refund of Fee | Point of time when notice of withdrawal of admission is received in the HEI |
| --- | --- | --- |
| 1 | 100%* | 15 days or more before the formally-notified last date of admission |
| 2 | 90% | Less than 15 days before the formally-notified last date of admission |
| 3 | 80% | 15 days or less after the formally-notified last date of admission |
| 4 | 50% | 30 days or less, but more than 15 days, after formally-notified last date of admission |
| 5 | 00% | More than 30 days after formally-notified the last date of admission |
*The processing fee of 5% of fee paid will be deducted
Amenity Fee – One time payment at the time of admission
1
Amenity Fee
Rs 15,000
2
Caution Deposit (Refundable)
Rs 5,000
Total
Rs 20,000
Hostel Fee
*Hostel Fee per Year
1
Establishment Charges
Rs 40,000/-
2
Boarding Charges (Advance)
Rs 50,000/-
Total
Rs 90,000/-
*Caution Deposit (Refundable) ( one time payment): Rs.5000/-
Transport Charges
*Transport Charges per Year (Optional)
1
A.C. Bus
Rs 40,000/- to 50,000/-
*Transport charges varies based on the distance
Programme Educational Objectives
To identify, formulate, analyze and optimize variety of problems related to various fields of Physics through basic knowledge and to apply the skills and knowledge acquired during the UG studies.
To acquire knowledge of fundamental laws and principles in wide areas of Physics along with their applications so as to develop strong student competencies in Physics and its applications in a technology-rich, interactive environment.
To prepare for the successful pursuit of Post Graduate studies and shall have abilities to engage in life-long learning in various fields of Physics and General Science.
To understand the challenges of a dynamically and globalised changing world adapting their skills through continuous learning and self-improvement.
To work effectively in bringing interdisciplinary ideas related to diverse environmental skills to excel in technical careers and thrive in Post Graduate and research studies using scientific principles and applications of Physical Science.
To become effective researcher who will be able to provide lucid summation of the scientific literature on a given topic of study.
To develop their skills to plan, execute and report the results of extended computational techniques, experimental and theoretical Physics based projects in a research environment.
To inculcate the sense of ethics, professionalism and effective communication skills amongst graduates improve their workplaces, communities and the society through professional and personal responsibilities and activities of their work.
To prepare the students to successfully compete for employment and to offer a wide range of experience in research methods, data analysis to meet the industrial needs.
Programme Outcomes
After the completion of PG programme, graduates will be able to
Design and conduct experiments, as well as to analyze and interpret data.
Function on interdisciplinary teams with professional and ethical responsibility.
Use the modern techniques, skills and sophisticated equipment necessary for research.
Apply knowledge and skill in the design and development of Electronics circuits to cater to the needs of Electronic Industry.
Become professionally trained in the area of optical communication, lasers, nonlinear circuits, materials development and characterization including nanomaterials.
Demonstrate highest standards of actuarial ethical conduct and professional actuarial behavior, critical, interpersonal and communication skills as well as a commitment to life-long learning.
Successfully compete for employment in the field of Teaching, Research and Industries.