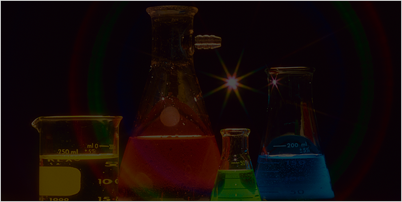 School of Physical and Chemical Science
M.Sc. Chemistry
ELIGIBILITY FOR M.Sc. PROGRAMME
B.Sc. Chemistry / Applied Science
| Sl. No. | Name of the Programme | Tuition Fee per Semester |
| --- | --- | --- |
| 1 | M.Sc. Chemistry | Rs 15,000 |
Amenities and Service Fee – One time payment at the time of admission
1
Amenities and Service Fee
Rs 20,000
Hostel Fee
*Hostel Fee per Year
1
Establishment Charges
Rs 40,000/-
2
Boarding Charges (Advance)
Rs 55,000/-
Total
Rs 95,000/-
*Caution Deposit (Refundable) ( one time payment): Rs.5000/-
Transport Charges
*Transport Charges per Year (Optional)
1
A.C. Bus
Rs 40,000/- to 50,000/-
*Transport charges varies based on the distance
Programme Educational Objectives
To demonstrate a broad knowledge of descriptive Chemistry.
To impart the basic analytical and technical skills to work effectively in the various fields of chemistry.
To motivate critical thinking and analytical skills to solve complex chemical problems, e.g., analysis of data, interpretation of spectra, prediction of chemical structure, team-based problem solving, etc.
To demonstrate an ability to conduct experiments in the above sub-disciplines with mastery of appropriate techniques and proficiency using core chemical instrumentation and modeling methods.
To perform accurate quantitative measurements with an understanding of the theory and use of contemporary chemical instrumentation, interpret experimental results, perform calculations on these results and draw reasonable, accurate conclusions.
To develop skills in quantitative modeling of static and dynamic chemical systems.
To develop laboratory competence in relating chemical structure to spectroscopic phenomena.
To synthesize, separate and characterize compounds using published reactions, protocols, standard laboratory equipment, and modern instrumentation.
Programme Outcomes
On successful completion of this programme, the students will be able to
Think critically and analyze chemical problems.
Present scientific and technical information resulting from laboratory experiments in both written and oral formats.
Work effectively and safely in a laboratory environment.
Use technologies/instrumentation to collect and analyze data.
Work in teams as well as independently.
Apply modern methods of analysis to chemical systems in a laboratory setting