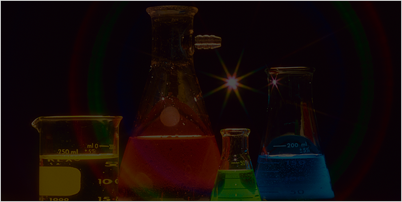 School of Life Sciences
M.Sc. Biochemistry & Molecular Biology
ELIGIBILITY FOR M.Sc. PROGRAMME
B.Sc., Botany / Zoology/ Biochemistry/ Microbiology/ Molecular Biology /Biotechnology/ Genetics or equivalent.
| Sl. No. | Name of the Programme | Tuition Fee per Semester |
| --- | --- | --- |
| 1 | M.Sc. Biochemistry & Molecular Biology | Rs 15,000 |
Amenities and Service Fee – One time payment at the time of admission
1
Amenities and Service Fee
Rs 20,000
Hostel Fee
*Hostel Fee per Year
1
Establishment Charges
Rs 40,000/-
2
Boarding Charges (Advance)
Rs 55,000/-
Total
Rs 95,000/-
*Caution Deposit (Refundable) ( one time payment): Rs.5000/-
Transport Charges
*Transport Charges per Year (Optional)
1
A.C. Bus
Rs 40,000/- to 50,000/-
*Transport charges varies based on the distance
Admission Brochure 2020-21
Programme Educational Objectives
The course aims to provide an advanced understanding of the core principles and topics of Biochemistry and Molecular Biology, and to enable students to acquire a specialized knowledge and understanding of selected aspects by means of a lecture series and a research project.
Hence, the main objectives of the program are:
To provide an introduction to the basic concepts of biochemistry and molecular biology necessary for biochemical and biotechnology studies.
For the basic understanding, this course includes biochemistry, cell and molecular biology, animal and plant biochemistry and immunology which will impart basic understanding of the biochemistry and molecular biology
Moreover, several laboratory courses given in the individual sections of the curriculum with detailed information on the importance of biochemistry and molecular biology in various fields of biological importance.
Finally this course explains the advanced sections of molecular biology like Immunology, recombinant DNA technology, nanobiotechnology, stem cells research, Pharmaceutical biotechnology and bioinformatics which will strengthen the academic foundation of the student
This course provides necessary theoretical and practical experience in all divisions of biochemistry and molecular biology to become an effective professional in biotechnology sector.
To provide broad exposure to various societal, ethical and commercial issues in the biochemistry and molecular biology
Programme Outcomes
After successfully completing this course, the student should be able to:
Demonstrate a clear understanding of the properties of biomolecules and be able to predict behavior of molecules from in various biological environments
Apply their knowledge of cell and molecular biology into high end research.
Advanced subject areas like Immunology, bioinformatics, nano-biotechnology will give broad information on applications and opportunities in the field of biochemistry and molecular biology
Identify research and solve biochemistry and molecular biology related problems related to the different types of human diseases
Ability to communicate and function effectively in multi-disciplinary team related to the biochemistry and molecular biology
Click here for Detailed Syllabus
School of Life Sciences Promo Video Placement and pursuing higher studies by post-graduate students (M.Sc)

Placement of M.Sc students
Name of the student
Name of the Company placed
Name of the Institution pursuing higher studies
No. of students admitted
No. students graduated
No. students placed
No. students doing higher studies
M.Sc 2013-2015
Anil. B
–
BSACIST
3
3
2
1
Karabi.G
Molecular connections, Bangalore
N/A
Menaka. G
PreludeSys India Ltd Chennai
N/A
M.Sc 2014-2016
M.Farhana Fathima
Indian International school, Dhamam
N/A
5
5
4
1
R. Malini
IAS coaching center, Chennai
N/A
S.Zakia Fathima
Ocius Life Sciences
N/A
B. Famidha
Episource, Chennai
N/A
R. Logesh
–
BSACIST
M.Sc 2015-2017
Afsana Parveen M
Velammal new generation school, Chennai
N/A
9
9
7
N/A
Nivashini A
SRM Institute of science and technology, Chennai.
N/A
Ramya R
Amaris Clinical (Division of Caplin Point Laboratories Limited)
N/A
Reshmarani. V.G
Omega healthcare management, Chennai
N/A
V A Suvitha
Global hospital, Chennai
N/A
Sakaram
Cultivator Natural production private Limited Jodhpur
N/A
Lazer E
Dr.Rela institute international Medical centre,Chennai
N/A
M.Sc 2016-2018
Rubeena Banu
Fetomed (Life Cell), Chennai
–
8
8
6
2
Shariq Ahmed .M
–
BSACIST, Chennai
Sangeetha.S
Omics International, Hyderabad
–
Aswini .M
–
SASTRA, Thanjavur
A. Ahmed
CSIR NET coaching
–
H. Ahmed
CSIR NET coaching
–
M.Sc 2017-2019
12
9
5
1
Balaji G
–
CCMB, INSPIRE fellow
Mahalakshmi
Omics International, Hyderabad
–
Md. Adnan
Biozeen, Bangalore
–
Thajulvaslin
Seagrass Tech Pvt Ltd, Karaikal
Arivazhagan.R
DSS Imagetech, New Delhi
Santhosini J.
Dr.JRK's Research and Pharmaceuticals Pvt Ltd.Chennai
Outcomes summary for M.Sc
37
34
29
5
Outcomes summary for M.Sc in %
91.89
85.29%
14.7%