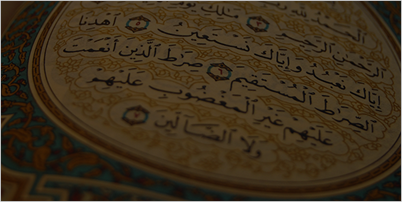 School of Arabic & Islamic Studies
B.A. Islamic Studies
Eligibility for B.A. Programme in Islamic Studies
The minimum qualification required to apply is a pass in 10+2 examination or equivalent examination in any stream with a minimum of 50% overall aggregate of marks from any recognized Central or State Board with the ability of Quran reading. Candidates date of birth should fall on or after 1st July 2000.
Admission 2022-23
| Programmes | Tuition Fee Per Semester(INR) |
| --- | --- |
| BA Islamic Studies (Arabic Medium – Boys only) | 5,000/- |
| BA Islamic Studies (English Medium – Girls only) | 10,000/- |
Hostel Fee
*Hostel Fee per Year 
1
Establishment Charges
Rs 40,000/-
2
Boarding Charges
Rs 55,000/-
Total
Rs 95,000/-
*Amenity and Service Fee: Rs 5,000/ (one time payment)
Transport Charges
*Transport Charges per Year (Optional)
1
A.C. Bus
Rs 40,000 – 50,000/-
*Transport charges varies based on the distance
Programme Objectives
The programme objectives covering all the three years of undergraduate courses are as follows:
To impart knowledge in the subjects of Arabic and Islamic Studies.
To promote innovative and logical thinking.
To produce graduates who have a sound broad knowledge of fundamentals aspects of their specific areas and awareness of application of the subjects.
To enable students to acquire extensive language skill in Arabic and English.
To produce graduates who can contribute in public and private sectors at various level.
To develop effective leadership quality among the students.
Programme Specific Objectives
To impart detailed subject knowledge in Holy Qur'an, Hadith, Fiqh, Islamic History, Comparative Religions and Islamic Banking & Finance etc.
To train students in finding solutions for modern issues of family life and social life in the light of Qur'an and Hadith.
To provide knowledge of basic concepts and philosophy of major religions Hinduism, Christianity and Judaism about God, worldly life and Hereafter.
To develop translation skill from Arabic into English and vice versa.
To teach values and ethics in general and Islamic values and ethics in particular in practical life.
Programme Outcomes
Upon the successful completion of the programme the students will be able:
To demonstrate knowledge and competency in Arabic and Islamic Studies.
To critically analyze the issues and problems in the light of Qur'an and Hadith.
To provide solutions to familial and societal issues according to Islamic principles.
To exercise leadership skills individually and collectively.
To communicate effectively in Arabic and English both in written and oral.
To translate texts from Arabic to English and vice versa professionally.
To get employed in government and private sectors.
To apply various modes of Islamic finance in business transactions.
To contribute to interfaith and intra-faith dialogue to promote harmony in the society.
To promote ethics and morality in their own lives and society.