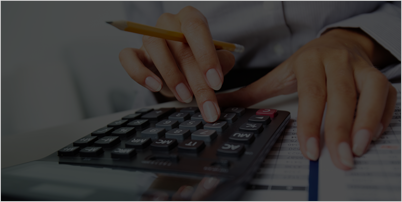 School of Life Sciences
Biotechnology
Eligibility for Admission
B.Tech/B.E. in Chemical Engineering, Biochemical Engineering, Industrial Biotechnology, Leather Technology, B.Pharm Or M.Sc., in Biotechnology, Life Sciences, Botany/Zoology, Biochemistry, Microbiology, Genetics
M.Tech. Fee Structure
1. For Non-GATE Candidates
Tuition Fee per Semester – CGPA in UG Programme
Sl. No.
Name of the Programme
9.0 and above
8.0 to 8.9
7.0 to 7.9
Below 7.0
1
M.Tech
Rs 10,000
Rs 20,000
Rs 30,000
Rs 40,000
2. For GATE Candidates
| Sl. No. | Name of the Programme | Tuition Fee per Semester |
| --- | --- | --- |
| 1 | M.Tech | Rs 10,000 |
Refund Rules
| S.No. | Percentage of Refund of Fee | Point of time when notice of withdrawal of admission is received in the HEI |
| --- | --- | --- |
| 1 | 100%* | 15 days or more before the formally-notified last date of admission |
| 2 | 90% | Less than 15 days before the formally-notified last date of admission |
| 3 | 80% | 15 days or less after the formally-notified last date of admission |
| 4 | 50% | 30 days or less, but more than 15 days, after formally-notified last date of admission |
| 5 | 00% | More than 30 days after formally-notified the last date of admission |
*The processing fee of 5% of fee paid will be deducted
Amenity Fee – One time payment at the time of admission
1
Amenity Fee
Rs 15,000
2
Caution Deposit (Refundable)
Rs 5,000
Total
Rs 20,000
Hostel Fee
*Hostel Fee per Year
1
Establishment Charges
Rs 40,000/-
2
Boarding Charges (Advance)
Rs 50,000/-
Total
Rs 90,000/-
*Caution Deposit (Refundable) ( one time payment): Rs.5000/-
Transport Charges
*Transport Charges per Year (Optional)
1
A.C. Bus
Rs 40,000/- to 50,000/-
*Transport charges varies based on the distance
Programme Educational Objectives
To provide an introduction to the basic concepts of Biotechnology and its recent advances.
For the basic understanding, this course includes advanced biochemistry, cell and molecular biology, immunotechnology, and microbial biotechnology.
Moreover, several laboratory courses given in the individual sections of the curriculum with detailed information on the importance of biotechnology in basic and applied research.
Finally this course explains the advanced sections of biotechnology like genetic engineering, nanobiotechnology, computational biology and medical biotechnology.
This course provides necessary theoretical and practical experience in all divisions of biotechnology to pursue a professional career in this field.
To provide broad exposure to various societal, ethical and commercial issues in the various aspects of biotechnology.
Programme Outcomes
Apply their knowledge of biotechnology into high end research
Advanced sections of like Immunology, bioinformatics, nano-biotechnology will give broad information on applications and opportunities in the field of biotechnological research.
Identify research and solve biochemistry, cell and molecular biology related problems related to the different types of animal and plant diseases.
Ability to work with multidisciplinary subjects in industries and research.
Ability to communicate and function effectively in multi-disciplinary team related to the biochemistry and molecular biology