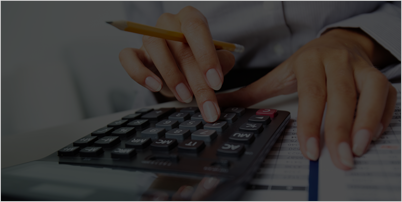 School of Life Sciences
M.Tech. Biotechnology
Eligibility for Admission
B.Tech. / B.E. in Chemical Engineering, Biochemical Engineering, Industrial Biotechnology, Leather Technology, Bio-Informatics / B. Pharm. or equivalent degree in relevant field with a minimum CGPA of 5.0 / 50% of marks.
(or)
M.Sc. in Biotechnology / Life Sciences / Botany / Zoology / Biochemistry/ Microbiology / Genetics or Equivalent degree in relevant field with a minimum CGPA of 5.0 / 50% of marks.
NOTE:
Admission is based on the CGPA /Percentage obtained in the UG degree and performance in the Crescent PG Entrance Exam (CPGEE 2021)
CPGEE conducted on 09.09.2021 in online mode (Time : 10 AM to 12 Noon, MCQ Type)
Date of Admission: 27.09.2021 – Forenoon
Applicants who have already appeared in the National level Entrance Exams like GATE, TANCET, etc., and have secured valid scores are exempted from appearing CPGEE 2021
Admission 2021-22
M.Tech. Fee Structure
1. For Non-GATE Candidates
Tuition Fee per Semester – CGPA in UG Programme
Sl. No.
Name of the Programme
9.0 and above
8.0 to 8.9
7.0 to 7.9
Below 7.0
1
M.Tech
Rs 10,000
Rs 20,000
Rs 30,000
Rs 40,000
Merit Scholarship for M.Tech. Programme (Non-Gate Candidates)
CGPA in UG Programme
Scholarship on the fee
9.0 & Above
Rs.60,000/- per year as Scholarship*
8.0 – 8.9
Rs.40,000/- per year as Scholarship*
7.0 – 7.9
Rs.20,000/- per year as Scholarship*
2. For GATE Candidates
| Sl. No. | Name of the Programme | Tuition Fee per Semester |
| --- | --- | --- |
| 1 | M.Tech | Rs 10,000 |
Amenities and Service Fee – One time payment at the time of admission
1
Amenities and Service Fee
Rs 20,000
Hostel Fee
*Hostel Fee per Year
1
Establishment Charges
Rs 40,000/-
2
Boarding Charges
Rs 55,000/-
Total
Rs 95,000/-
*Amenity and Service Fee: Rs.5000/- (one time payment)
Transport Charges
*Transport Charges per Year (Optional)
1
A.C. Bus
Rs 40,000/- to 50,000/-
*Transport charges varies based on the distance
Admission Brochure 2021-22
Programme Educational Objectives
The course aims to provide an advanced understanding of the core principles and topics of Biotechnology and their experimental basis, and to enable students to acquire a specialized knowledge and understanding of selected aspects by means of a lecture series and a research project.
Hence, the main objectives of the program are:
To provide an introduction to the basic concepts of Biotechnology and its recent advances.
For the basic understanding, this course includes advanced biochemistry, cell and molecular biology, immunotechnology, and microbial biotechnology.
Moreover, several laboratory courses given in the individual sections of the curriculum with detailed information on the importance of biotechnology in basic and applied research.
Finally this course explains the advanced sections of biotechnology like genetic engineering, nanobiotechnology, computational biology and medical biotechnology.
This course provides necessary theoretical and practical experience in all divisions of biotechnology to pursue a professional career in this field.
To provide broad exposure to various societal, ethical and commercial issues in the various aspects of biotechnology.
Programme Outcomes
After successfully completing this course, the student should be able to:
Apply their knowledge of biotechnology into high end research
Advanced sections of like Immunology, bioinformatics, nano-biotechnology will give broad information on applications and opportunities in the field of biotechnological research.
Identify research and solve biochemistry, cell and molecular biology related problems related to the different types of animal and plant diseases.
Ability to work with multidisciplinary subjects in industries and research.
Ability to communicate and function effectively in multi-disciplinary team related to the biochemistry and molecular biology
Click here for Detailed Syllabus
School of Life Sciences Promo Video Alumni Video Feedback Placement

Placement of M.Tech students
Name of the student
Name of the Company placed
Name of the Institution pursuing higher studies
Tota number of students admitted
Total number of students graduated
Total number of students placed
Total number of students doing higher studies
M.Tech 2017-2019
Anthony Roxon M
Steril Gene Life Sciences, Chennai
6
6
6
–
Dony Jose
Microlab Pvt. Ltd., Hosur
Fathima Sameena M
Health watch
Ishwarya R
Microlab Pvt. Ltd., Hosur
Mohammed Abrar Basha
BSACIST, Chennai
Showkat Ahmad Lone
Histogenetics, Bangalore
Admitted
graduated
Placed
Higher studies
Outcomes summary for M.Tech
6
6
6
0
Outcomes summary for M.Tech in %
–
100%
100%
N/A