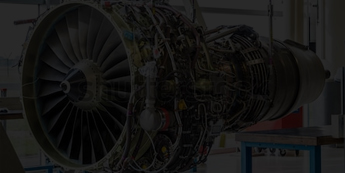 School of Mechanical Sciences
M.Tech. Avionics
Eligibility for Admission
B.E. / B.Tech. in Aeronautical Engineering / Aerospace Engineering / Mechatronics / EEE / ECE / EIE / or Equivalent degree in relevant field with a minimum CGPA of 5.0 / 50% of marks.
Admission is based on the CGPA /Percentage obtained in the UG degree and performance in the Crescent PG Entrance Exam (CPGEE)
Applicants who have already appeared in the National level Entrance Exams like GATE, TANCET, etc., and have secured valid scores are exempted from appearing CPGEE.
Admission 2022-23
| Sl. No. | Name of the Programme | Tuition Fee per Semester |
| --- | --- | --- |
| 1 | M.Tech. Avionics | Rs 40,000 |
Stipend for M.Tech. Programme
Rs.5000/- Per month as Stipend
Amenities and Service Fee – One time payment at the time of admission
1
Amenities and Service Fee
Rs 20,000
Hostel Fee
*Hostel Fee per Year
1
Establishment Charges
Rs 40,000/-
2
Boarding Charges
Rs 55,000/-
Total
Rs 95,000/-
*Amenity and Service Fee: Rs.5000/- (one time payment)
Transport Charges
*Transport Charges per Year (Optional)
1
A.C. Bus
Rs 40,000/- to 50,000/-
*Transport charges varies based on the distance
Admission Brochure 2021-22
Tricopter Flying demonstration by the student
Programme Educational Objectives
To impart adequate knowledge in practical and theoretical domains in the field of Avionics Engineering through rigorous post graduate education
To provide skills required to have successful technical and managerial careers in Avionics industries and Aviation Engineering Management
To develop creativity, ability, and potential, to generate innovative ideas and contribute to development and other needs of Aviation industries
To develop sustained interest in learning and adapting new technology developments to meet the needs of changing industrial scenarios
Programme Outcomes
Ability to design, analyze, and conduct experimentsto interpret data in the field of Avionics Engineering
Ability to design a system or a component to meet design requirements with constraints exclusively meant for Avionics Engineering
Familiarity with modern engineering tools and skills required to analyze problems in Avionics Engineering as a member of multidisciplinary teams
Understanding of professional and ethical responsibilities with reference to a career in the field of Avionics Engineering and other professional fields
Understand the importance of design and development of Flight Control System, Navigation System, and System Simulation, from a systems integration point of view
Ability to communicate effectively both in verbal and non-verbal forms
Capability to understand the value of lifelong learning
Development of a firm scientific, technological, and communications base that helps find placement in the Aircraft industry and R & D organizations related to Avionics Engineering and other professional fields
Acquire skills and knowledge required for undertaking doctoral studies and research in inter- and multidisciplinary areas