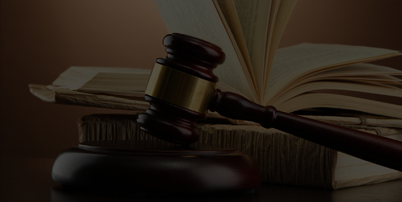 Crescent School of Law
BBA LLB (Hons.) – 5 years
Eligibility for BBA LLB (Hons.)
A Pass in Higher Secondary Examination conducted by State or Central Board of Secondary Education or equivalent examination in any stream with a minimum of 50% overall aggregate of marks. Candidates date of birth should fall on or after 1st July 1999.
Admission 2021-22
Tuition Fee per Semester
Programme
Marks in +2
80% and Above
Marks in +2
Below 80%
BBA LLB (Hons.) (5 years)
Rs 62,500/-*
Rs 75,000/-
Merit Scholarship
Marks in +2 – 80% and Above
Rs 25,000/- per year as Scholarship*
*To receive the merit scholarship in the subsequent years, students should secure minimum CGPA (Cumulative Grade Point Average) of 7.5 in the semester examinations at the end of every academic year.
Amenities and Service Fee – One time payment at the time of admission
1
Amenities and Service Fee
Rs 20,000/-
Hostel Fee
*Hostel Fee per Year 
1
Establishment Charges
Rs 40,000/-
2
Boarding Charges
Rs 55,000/-
Total
Rs 95,000/-
*Amenity and Service Fee: Rs 5,000/ (one time payment)
Transport Charges
*Transport Charges per Year (Optional)
1
A.C. Bus
Rs 40,000 – 50,000/-
*Transport charges varies based on the distance
Admission Brochure 2021-22
Programme Educational Objectives
To provide a strong foundation of social sciences to ensure comprehensive understanding of 'Law' as a unique discipline
To develop interdisciplinary platforms of law and other social sciences to meet the demands of the Legal, Corporate and Business world
To provide a strong foundation in Accounting, Business Laws and Taxation to the students
To provide career-oriented education to students so that they can either go for jobs or engage in self-employment
To cultivate among students innovative learning skills and techniques including e learning to upkeep the challenges of the contemporary digitized era
To extend research and analytical skills among the students in professional studies
To proffer fundamental and specialized legal knowledge fordeveloping sustainable solutions for complex legal and social issues
To cultivate intuitive and cognitive skills and to encourage team works by holding practical sessions by mock trials, moot courts, internships etc. in the curriculum
To contribute the skills and efforts of the student community as intellectual innovators in facilitating their unique role in the development of Indian legal jurisprudence by way of policy framing etc.
To facilitate investigations into complex legal and social issues by means of scientific research methods and analytical techniques including qualitative and quantitative research tools, data interpretation techniques for extracting and synthesizing data to reach valid conclusions
To cultivate among the students the principles of professional ethics and code of conduct to upkeep the responsibilities and norms of legal practice and other aligned fields
To develop good communicative and comprehensive skills by providing foundation courses for all students in their initial semesters for better comprehension of issues, proper operative documentationand to make effective presentations in eloquence
To infuse the students into the principles of participatory democracy with a great compassion towards human rights and other ethical values
Programme Outcomes
On successful completion of the programme, the graduates will be able to:
Establish themselves as exceptional legal professionals with a strong ethical base, capable of taking up all responsibilities in the legal/corporate arena
Demonstrate a strong understanding of law and its underlying principles with conceptual clarity
Apply their legal knowledge and principles into realistic/ practical situations to find plausible solutions
Defend and uphold democratic spirit and constitutional values within and outside the Court
Apply concrete precepts and ideas in the corporate field from a legal and ethical perspective
Demonstrate team-spirit, co-operation and leadership quality in every chosen field of career
Communicate effectively in any given situation within the legal sphere and in the society in general
Contribute in field of legal education with exceptional analytical, cognitive and documentation skills
Programme – Educational Specific Outcomes
BBA LLB programme has been designed to prepare the graduates for attaining the following specific outcomes :
Critical Thinking Skills : Students are able to define, analyze, and devise solutions for structured and unstructured business problems and issues using cohesive and logical reasoning patterns for evaluating information, materials and data
Entrepreneurship and Innovation : Students can demonstrate the fundamentals of creating and managing innovation,new business development, and high – growth potential entities
Effective usage of managerial skills in the management of organization by command over skills regarding effective human resource management
Implication of substantive and procedural laws in civil, criminal, intellectual property rights and taxation matters by applying critical thinking and legal reasoning skills