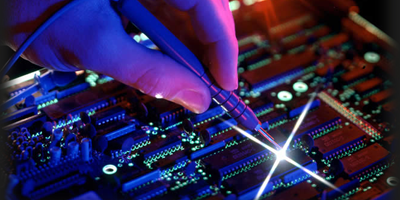 School of Electrical and Communication Sciences
M.Tech. VLSI & Embedded Systems
For NRI Candidates
B.E. / B.Tech. in ECE / EIE / ICE / EEE / or Equivalent degree in relevant field with a minimum CGPA of 5.0 / 50% of marks.
English as one of the subjects of qualifying examination
Documents Required for NRI Admissions
1. NRI candidates should produce Employer Certificate of the sponsor – either Father or Mother.
2. Application form with all details furnished.
3. Photocopies of the following
(I) NRI bank account passbook (front page photocopy)
(II) Passport copy of the parent having NRI status.
(III) Passport copy of student (except for NRI-S candidates)
4. Equivalence Certificate issued by the Association of Indian Universities (AIU)
5. NRI Status Certificate in respect of father/mother.
6. Certificates of Educational Qualifications
10th Std/12th Std/Degree/Transfer Certificate / Migration Certificate (as applicable to specific
programme)
7. Medical Fitness Certificate
8. Undertaking Duly Countersigned By Parent/Guardian.
Admission, Transfer and Change of Course
Admission to various programs will be subject to verification of facts as in the original certificates /documents of the candidates. Management reserves the right to cancel admission if any discrepancy is noted, even at a later point any time after the admission. Such a decision will be final and binding on the candidate.
Admission offered to a candidate who has been provisionally admitted to a programme will stand cancelled if he/she does not submit the relevant documents in original pertaining to admission (such as Mark Sheet, Transfer Certificate, Migration Certificate and Conduct Certificate, etc.) to the concerned Admissions Officer before the stipulated date. NRI student who has been granted admission to a particular programme shall not be allowed to change the programme subsequently.
It is the responsibility of the candidates to ascertain whether they possess the requisite qualification for admission. If the candidates furnish mark sheets of the qualifying examination only in grades, the minimum marks pertaining to the grade obtained in the course will be taken into consideration while determining the marks in the subjects.
Admission 2021-22
FEE STRUCTURE FOR NRI STUDENTS
S.No
Programme
Tuition Fee per Semester (USD)
Amenities and Service Fee (USD)
(one-time payment)
1
M.Tech. VLSI & Embedded Systems (2 years)
CGPA in UG Programme
8.0 and above: 750*
Below 8.0 : 1500
500
Merit Scholarship for M.Tech. Programme
CGPA in UG Programme
Scholarship on the fee
8.0 and above
USD 1500 per year as Scholarship*
Hostel
Hostel Fee Per Year
Non A/C – Four Sharing
USD 1400
A/C – Four Sharing
USD 2000
A/C – Three Sharing
USD 2100
A/C – Twin Sharing
USD 2200
International Hostel A/C – Twin Sharing
USD 2700
Caution Deposit (Refundable)
USD 100
Admission Brochure 2021-22
Salient features:
Merit Scholarship based on CGPA
Unique Integrated stream on VLSI and Embedded Systems
Affiliate faculty from foreign universities and major industries
Value Added Program on Automatic Systems in collaboration with Jasmin Infotech Private Limited
Industry licensed Cadence Software
Mandatory Internship through our association with core industries like Jasmine Infotech,Nokia Networks, FLDEC Systems Pvt.Ltd., Altran Technologies and National Instruments, etc.
100% Placement in Core Companies.Such as Jasmine Infotech, L&T Infotech,FLDEC,BOSCH, ATLAS Systems, CTS, Infosys, Tech Mahindra and many more
MoU signed with National Instruments, Jasmin Infotech Private Limited,NOKIA Network Solutions
Programme Educational Objectives:
The Objectives of the program is
To educate and train the graduates with knowledge and skills necessary to formulate, design and solve problems in Analog, Digital & Mixed Signal VLSI system design, VLSI Signal Processing, Real Time Embedded System design and Hardware Software Co-Design
To provide technical skills in software and hardware tools related to the design and implementation of integrated Circuits, System on Chip for real time applications
To provide scope for Applied Research and innovation in the various fields of VLSI and Embedded Systems, and enabling the students to work in the emerging areas
To enhance communication and soft skills of students to make them work effectively as a team
Programme Outcomes:
On successful completion of the programme, the graduates will be able to
Apply the knowledge of mathematics, science, engineering fundamentals, and an engineering specialization to the solution of complex engineering problems
Identify, formulate, research literature, and analyses complex engineering problems reaching substantiated conclusions using first principles of mathematics, natural sciences, and engineering sciences
Design solutions for complex engineering problems and design system components or processes that meet the specified needs with appropriate consideration for the public health and safety, and the cultural, societal, and environmental considerations
Use research –based knowledge and research methods including design of experiments, analysis and interpretation of data and synthesis of the information to provide valid conclusions
Create, select, and apply appropriate techniques, resources, and modern engineering and IT tools including prediction and modeling to complex engineering activities with an understanding of the limitations
Apply reasoning informed by the contextual knowledge to assess societal, health, safety, legal and cultural issues and the consequent responsibilities relevant to the professional engineering practice
Understand the impact of the professional engineering solutions in societal and environmental contexts, and demonstrate the knowledge of, and need for sustainable development
Apply ethical principles and commit to professional ethics and responsibilities and norms of the engineering practice
Function effectively as an individual, and as a member or leader in diverse teams, and in multidisciplinary settings
Communicate effectively on complex engineering activities with the engineering community and with society at large, such as, being able to comprehend and write effective reports and design documentation, make effective presentations, and give and receive clear instructions
Demonstrate knowledge and understanding of the engineering and management principles and apply these to one's own work, as a member and leader in a team, to manage projects and in multidisciplinary environments
Recognize the need for, and have the preparation and ability to engage in independent and life-long learning in the broadest context of technological change
Programme Specific Outcomes
On successful completion of the programme, the graduates will
Be able to analyze, design and implement Analog, Digital and Mixed Signal Circuits and real time embedded systems
Have in-depth knowledge and capability to use industry standard tools in the design and implementation of VLSI and real time Embedded Systems
Be able to undertake research projects in related domains of VLSI and Embedded systems
Possess the capability to communicate effectively and work as a team in the professional career
Click here for Detailed Syllabus

ECE Department Video
Alumni Testimonial




Alumni Video Feedback