The Department of Aerospace Engineering has established several laboratories at the ground floor and the second floor of the new multi-storey Green Building, required to meet the curriculum requirements of B. Tech Aeronautical Engineering. It includes Aerodynamics lab, Aircraft Structures Lab, Aircraft systems lab, Propulsion lab, Aero-Engine maintenance lab, Aircraft structures repair lab, Avionics lab and CFD-Structural simulation lab. These laboratories are provided with modern instruments and computers in order to utilize them for research activities also. In addition to the above, the department has established a CFD Research lab for the research activities of the department. Well equipped new modern lecture halls are also available.
A Beechcraft Bonanza A35 Executive Aircraft with retractable undercarriage which can be ground run is one of the major attractions in the Aircraft Hangar of the Department, where the Aircraft Systems Lab is located. Grounded fighter aircraft of the Indian Air Force, GNAT, is added to the Aircraft systems Lab to expose the students to the systems of a high speed fighter aircraft and is located near the convention centre of the Institute. Another major facility available in the department is 0.6×0.6m Open-Circuit Subsonic Low Turbulence Wind Tunnel at the aerodynamics lab, equipped with a smoke generator for flow visualization and a three component strain-gage balance to measure the aerodynamic loads. A supersonic wind tunnel will be added to the laboratory shortly. Cut-sections of Orpheus Turbojet Engine and Six Cylinder Cirrus Major Piston Engine are available in the Propulsion Lab for the working model-based teaching- learning. Another Orpheus Turbojet Engine is available in the Aero Engine maintenance lab for the practical classes. Also, a photo-elastic setup and a fully instrumented Wagner Beam are some of the major items available in the aircraft structures lab. Avionics laboratory is equipped with Digital electronics & microprocessor kits, MIL-STD Databus and computers.
R/C Aircraft models and materials required for the development and flying of unmanned aerial vehicles are provided to the students to encourage co-curricular activities.
Some of the major equipments available for the B. Tech students of the Dept. of Aerospace Engineering are as shown below.

8085 Microprocessor Trainer kit(Avionics Lab)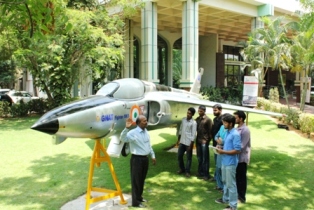 Grounded fighter aircraft of the Indian Air Force, GNAT (Aircraft Systems Lab)
---
Wing Model Installation and Test preparation are in progress in the 0.6×0.6m SUBSONIC WIND TUNNEL_ AERODYNAMICS LAB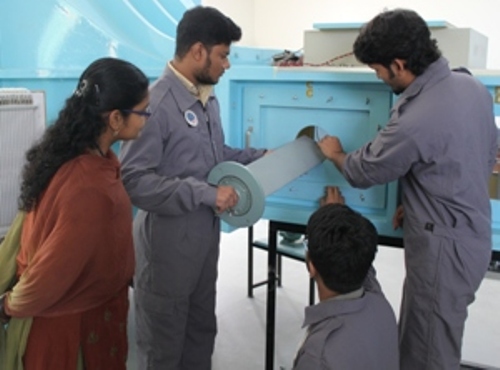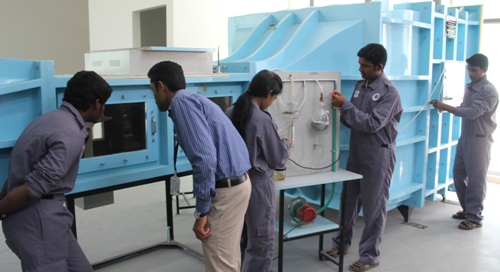 ---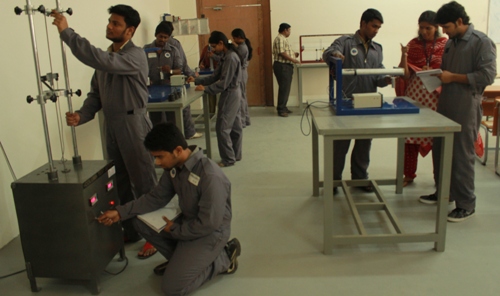 AIRCRAFT STRUCTURES LAB EQUIPMENTS
---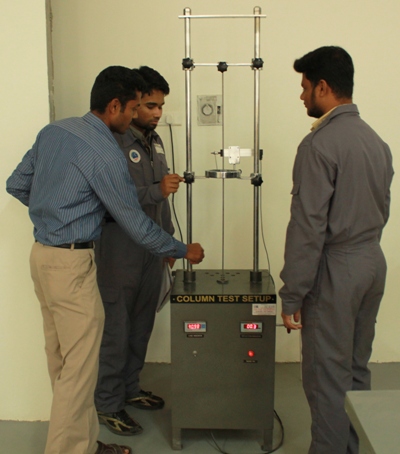 COLUMN TEST SETUP_ AIRCRAFT STRUCTURES LAB
---
WAGNER BEAM_ AIRCRAFT STRUCTURES LAB
---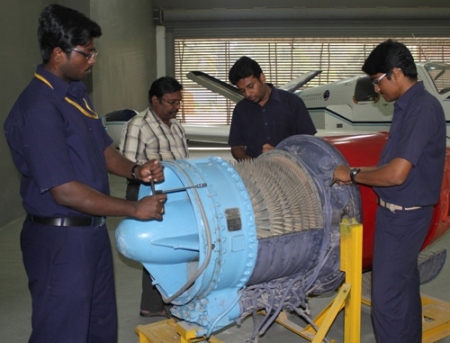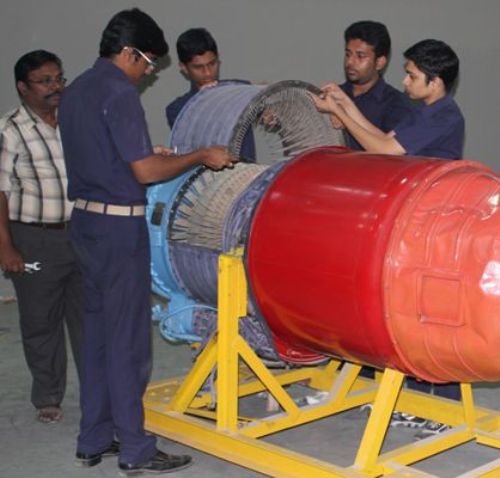 TURBO JET ENGINE (Orpheus701) _ PROPULSION AND AERO ENGINE MAINTENANCE LAB
---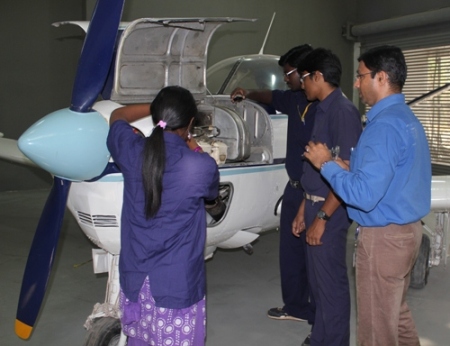 PREPARATION OF AIRCRAFT FOR GROUND RUN_AIRCRAFT SYSTEMS LAB
---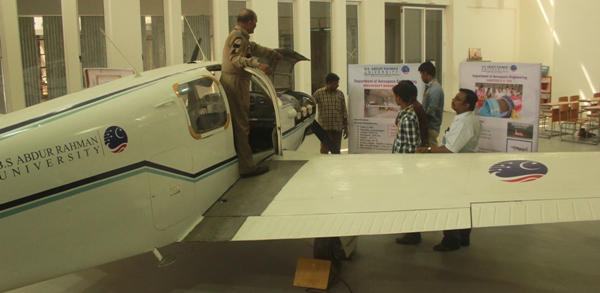 BEECHCRAFT BONANZA A35 AIRCRAFT _ AIRCRAFT SYSTEMS LAB
---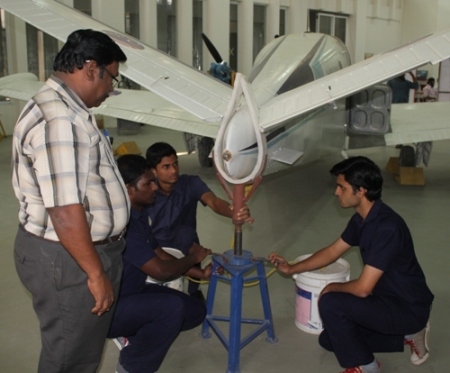 AIRCRAFT LEVELLING_ AIRCRAFT SYSTEMS LAB
---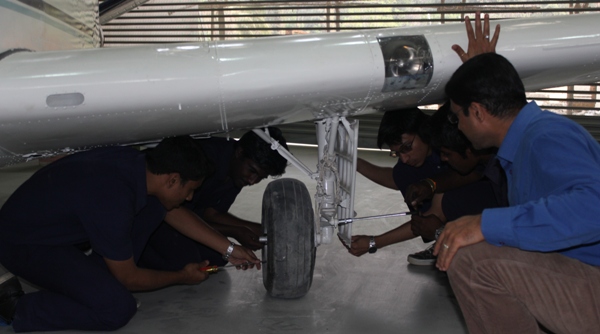 UNDERCARRIAGE CHECKING_ AIRCRAFT SYSTEMS LAB
---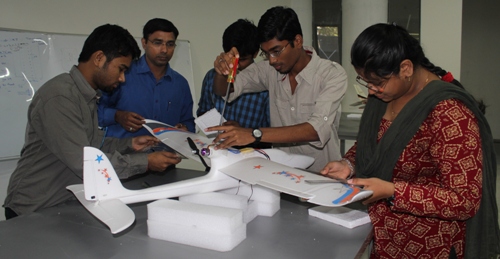 Flight preparation of a R/C Model Aircraft by students _ AEROMODELLING CLUB ACTIVITY