Prominent Alumnus of EIE Department
Alumni Interaction
An alumni of 2008 batch student Mr.S.Balaji, Energy Engineer, MSD International Gmbh, Tuas, Singapore interacted with EIE students and gave them Career guidance on 6.2.20 at Seminar hall II, convention center.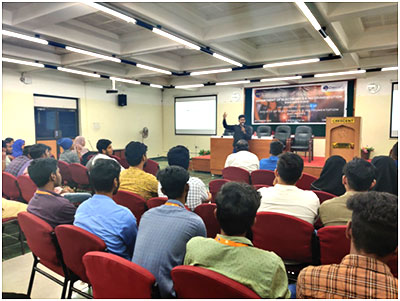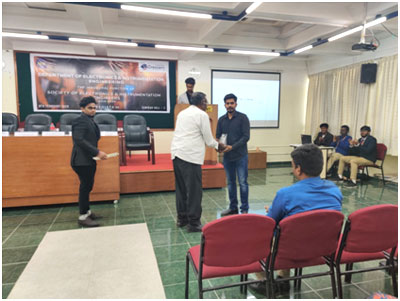 Alumni Interaction
The interaction with an alumni of 2008 batch student Mr.Murtuza Gheewala,Noble Trade Centre was held on on 6.2.20 at Seminar hall II, convention center where the job opportunities and startup business ideas were discussed.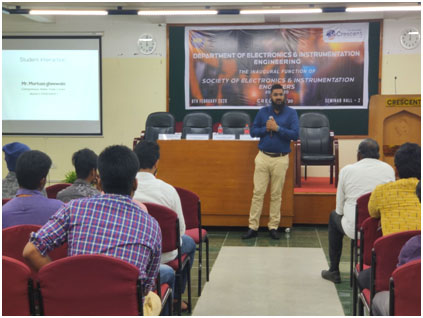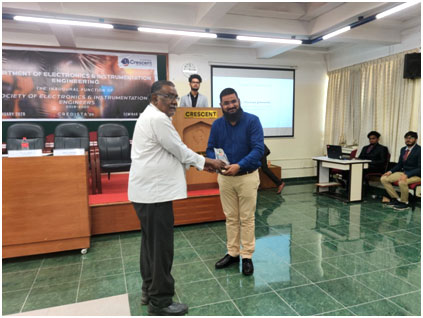 Alumni Connect (2001 Batch ICE Alumni)
S.A.Venkateswaran, S.Ilango, Aravind Murugesan and Saleena (2001 batch ICE Alumni) visited the department and interacted with Dr.D.Najumnissa Jamal, Professor / EIE regarding the activities to be carried out in future for the EIE students.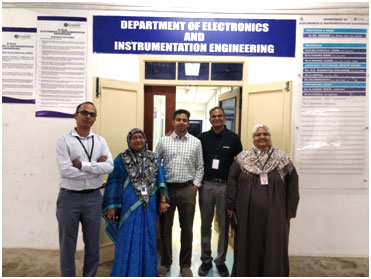 Alumni Connect Program on 7.3.18
Mr.Salman Farci (Alumni 2016) interacted with the third and final year students regarding higher studies in the UK on 7.3.18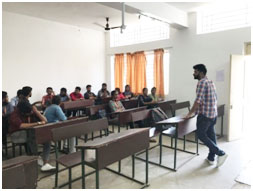 Alumni Connect Program on 9th October 2017.
Mr. K.G. Vingeshwar ( 2015 batch alumni) , Director & CEO , Xenxo, Chennai delivered a motivational talk on " Awarness on startup companies and Projects" for the benefit of III year students on 9th October 2017.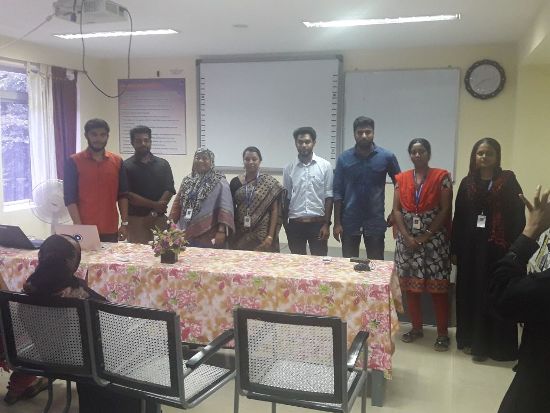 Alumni Connect Program on 10th August2017
Mr. Moses Jebachandran, Graduate Trainee, ONGC, Hyderabad delivered a motivational lecture for the third year EIE students on Placement requirements of ONGC on 10.8.17.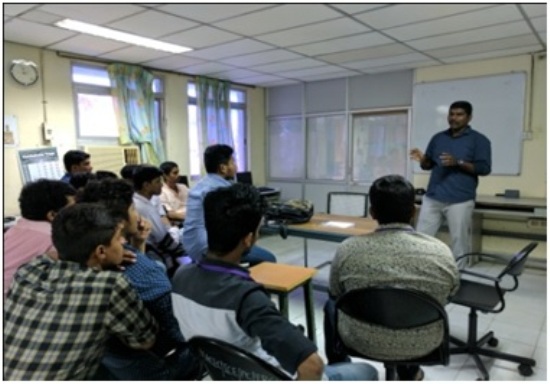 Alumni Connect Program on  15th July 2017
The department of Electronics and Instrumentation Engineering organized the Alumni Meet – 2017 on 15th July, 2017 at Seminar Hall of the Department. Totally ten Alumni from 2009-13 Batch (First University Batch) and one from 1997-2001 batch attended the meet.
Mr.Rajkumar Sakthibalan, Director of Bhairava Technology and Research centre, gave suggestions / advice to the juniors to become an entrepreneur.  He also gave suggestions to improve our curriculum based on the latest industrial requirements.
Mr.Ansar Basha, Instrument Engineer, Hatsun Agro Products, ensured to arrange Industrial visits for the 2nd and 3rd year students.
Mr. Nazeer, UPSC Civil services aspirant told that he will extend his help in preparing for the UPSC exams. Mr.Shafeeq, Instrumentation Engineer, HIL Limited, will extend his help for student's internship in his concern.
Mr. Rajarajan, Purchase Analyst, Caterpillar, Mr. Vignesh, CTS and Mr. Aravind, Technical Admin, TCS, informed that he will help students on how to prepare for attending interviews during placement.


Mr, Freezan (Alumni- 2015 Batch) delivered a motivational speech on placement opportunities for Instrument Engineers and Start up companies on 6th April 2017.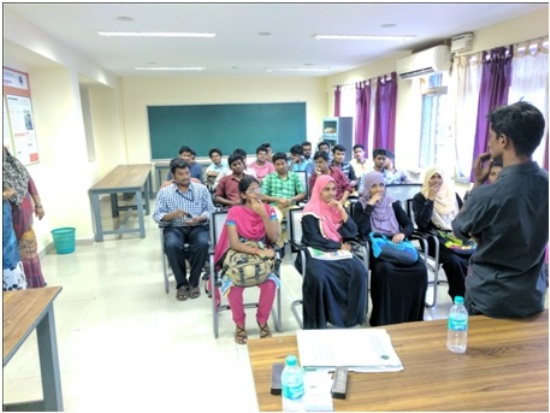 E&I Department: Job Oppurtunities
E & I Department Promotional Video