ECE-Activity-2019-20
Alumni Meet – 7th March 2020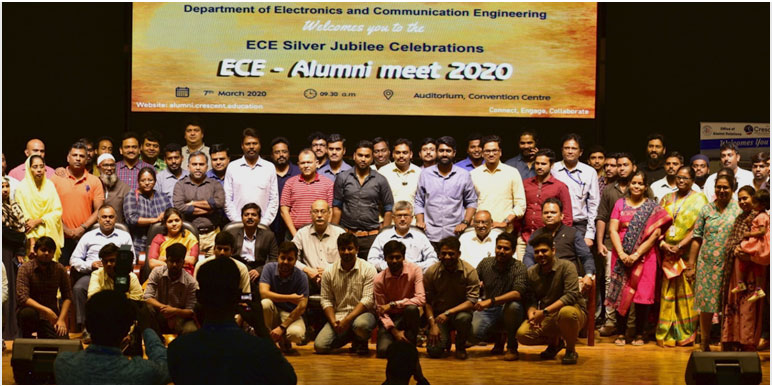 ECE day – 3rd February 2020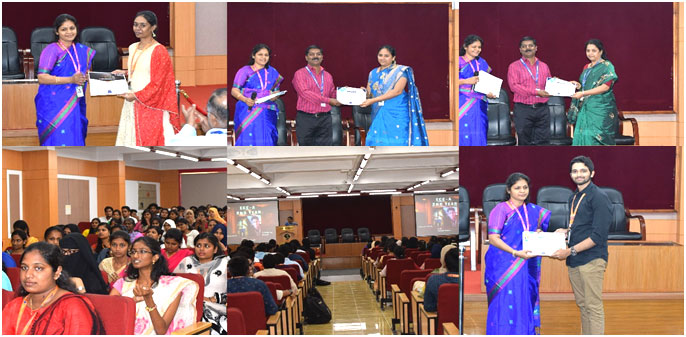 Industrial visit to TVS Training and Services Ltd (TTC-1), Ambattur Industrial Estate,
Chennai on 11.03.2020 – III year ECE A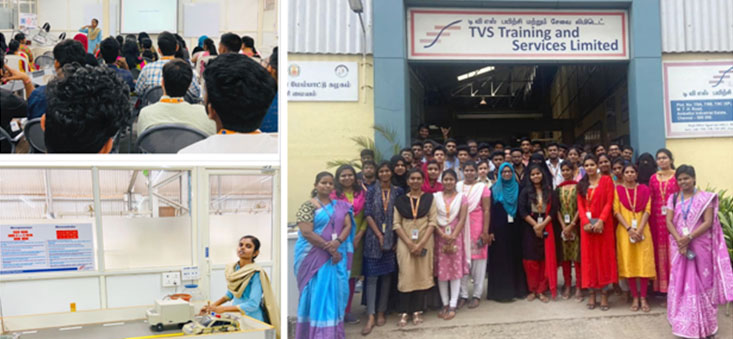 Professor Dr.Daniel Leon Salas from Purdue University visit to Department
(SERB-OVDF) January 2020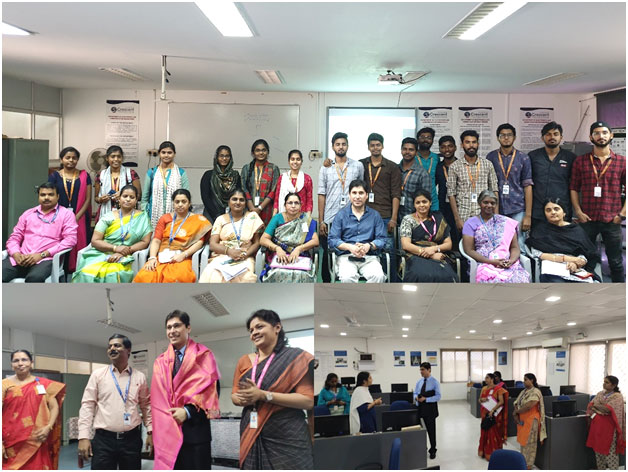 Purdue Professor Dr.Daniel Leon Salas discussion with Students

Guest lecture on "Advanced Digital Signal Processing and SDR" by Professor Dr.Daniel Leon Salas from Purdue University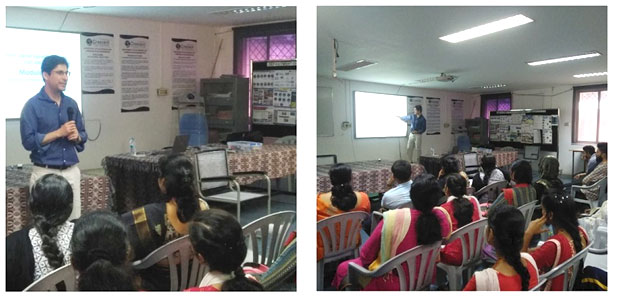 National Level Symposium on Terahertz Applications during December 2019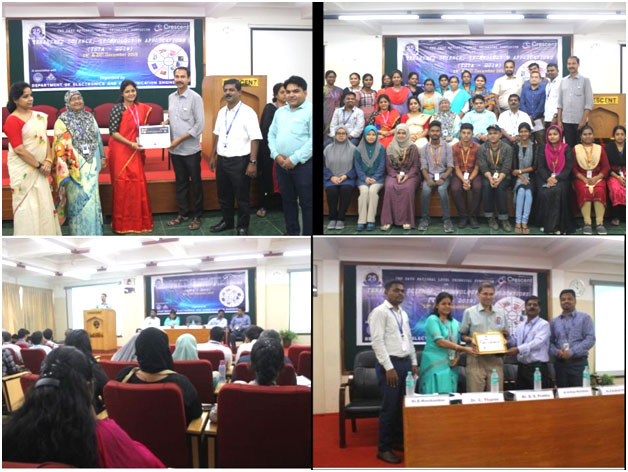 Alumni talk on November 2019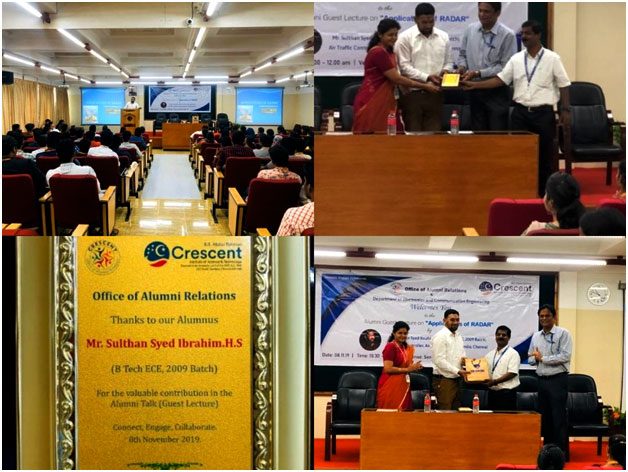 Industrial visit to NLC (III year students) during November 2019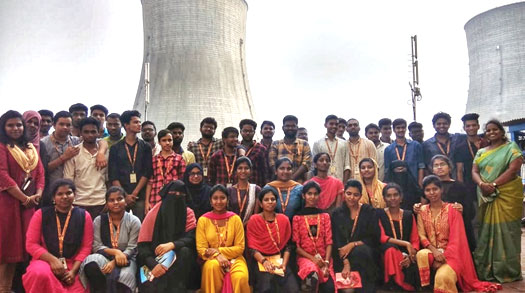 ECE-Activity-2018-19
Image Processing Workshop – May 2019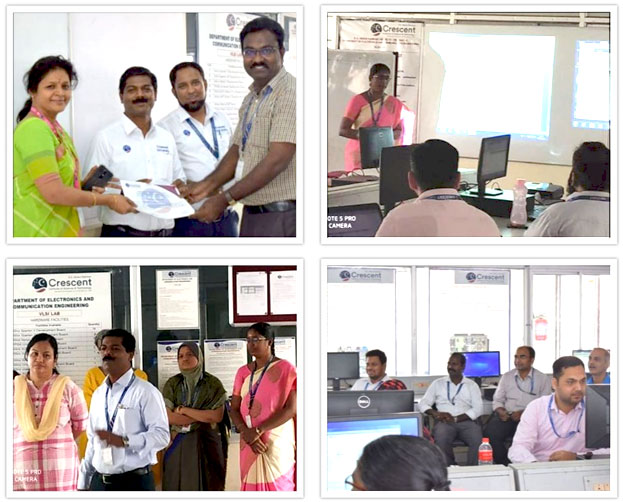 Innovative Teaching Methodologies for School Teachers on 16th April 2019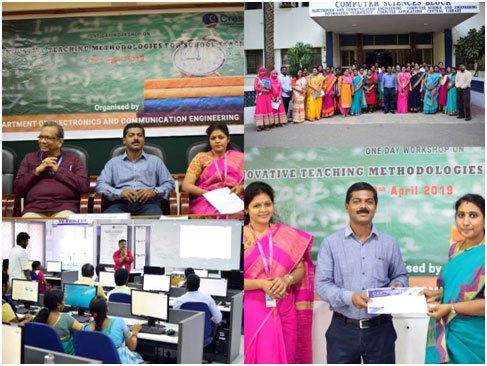 National Level Technical Project Competition – March 2019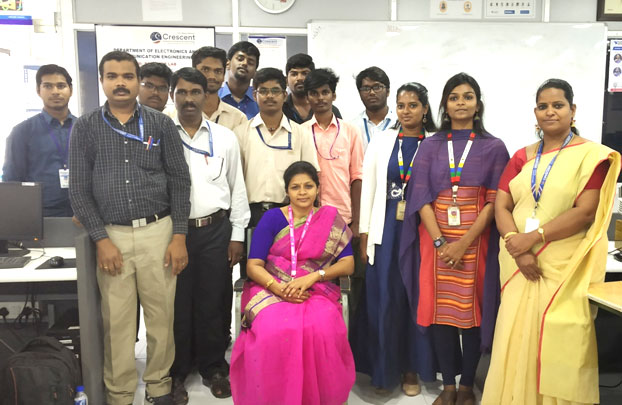 SPECTRON-19 on 7th March 2019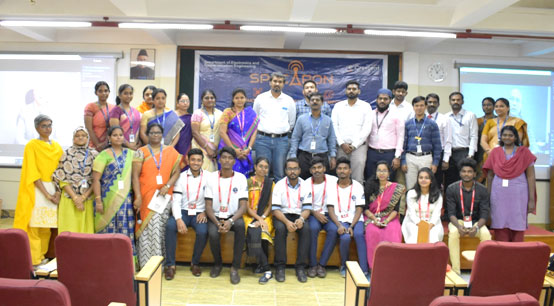 Inauguration of value Added Course (Automotive Embedded System) in association with Jasmin Infotech – 12th March 2019
Workshop on Smart Drones – February 2019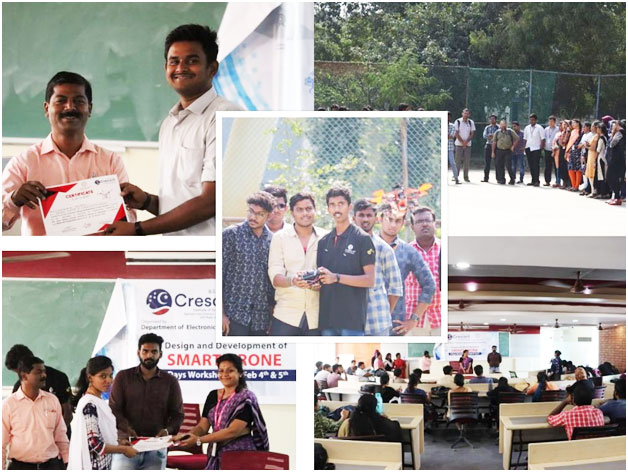 CLAD 2018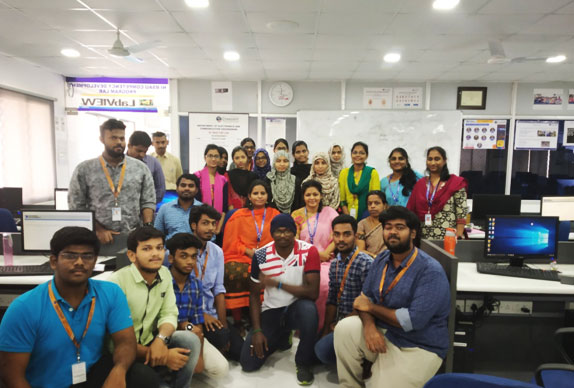 Career Guidance Program for +2 students on 27th October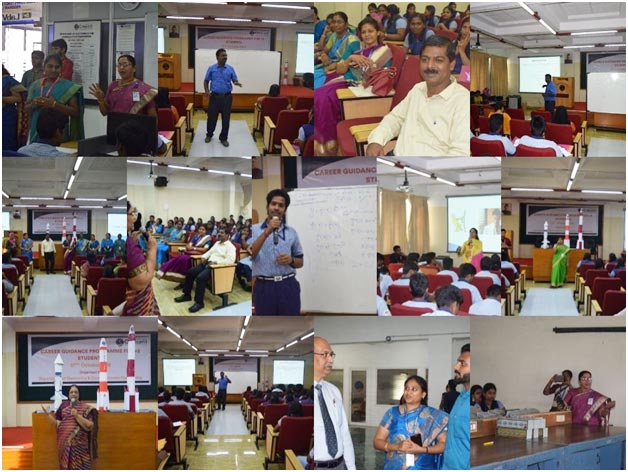 Inauguration of Student chapters of IE and IETE on 20.09.2018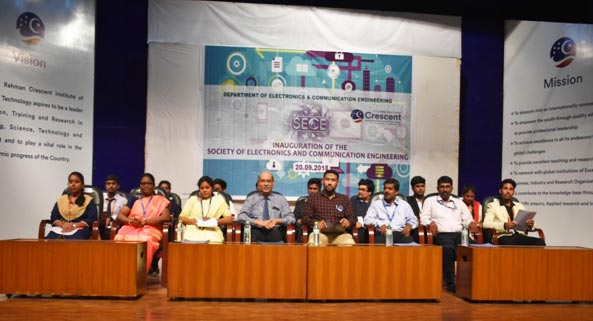 Workshop on antenna design during September 2018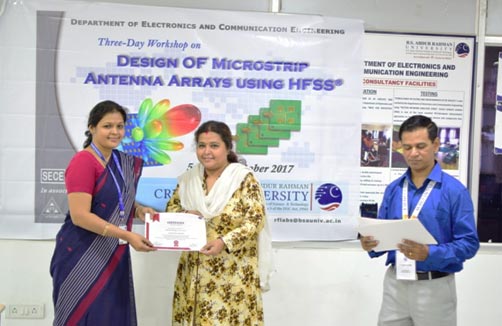 Workshop on Entrepreneurship Awareness during 5th and 6th September 2018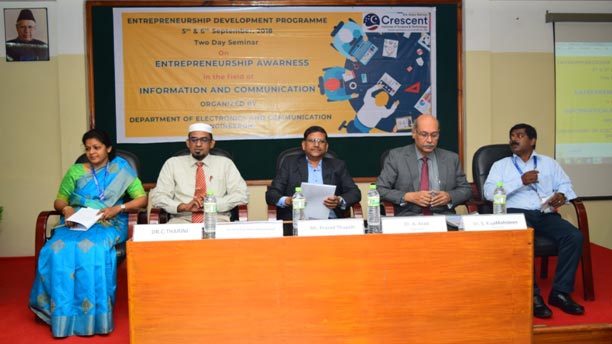 ECE-Activity-2017-18
Certified Labview Associate Developer (CLAD) training during July 2018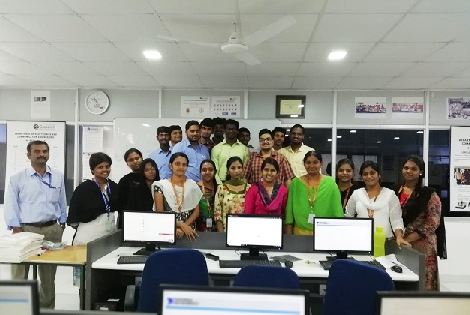 One credit course byDr.Mohd.Tarmizi Ali, Associate Professor, UITM Malaysia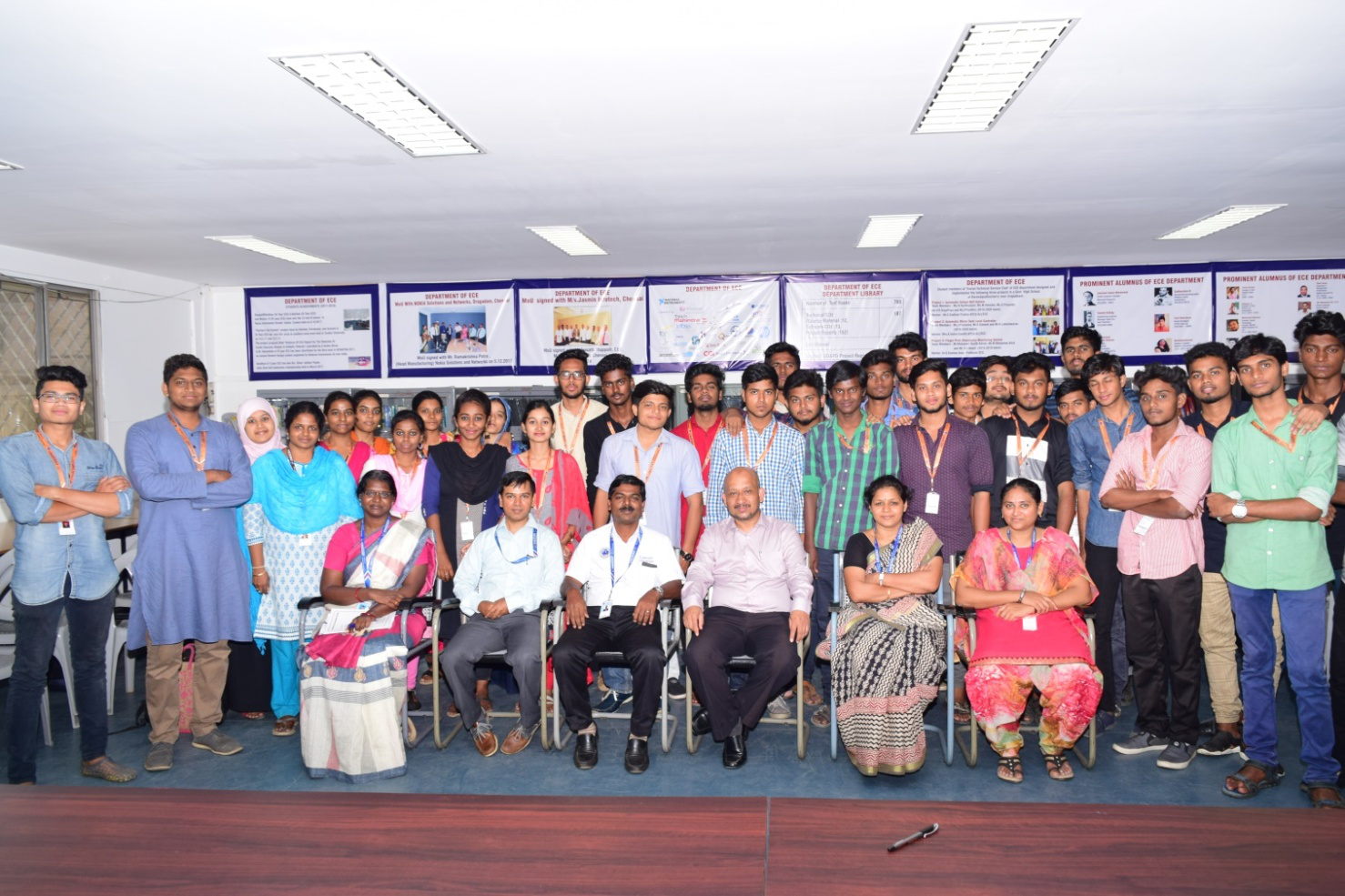 Supplementary course on IOT by Mr.Vijay Anand, Asst VP, Aricent Technologies,Chennai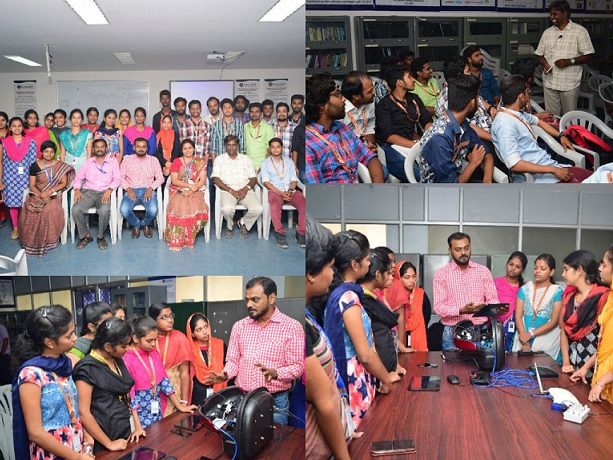 Two days Workshop on " Industrial IOT" during April 2018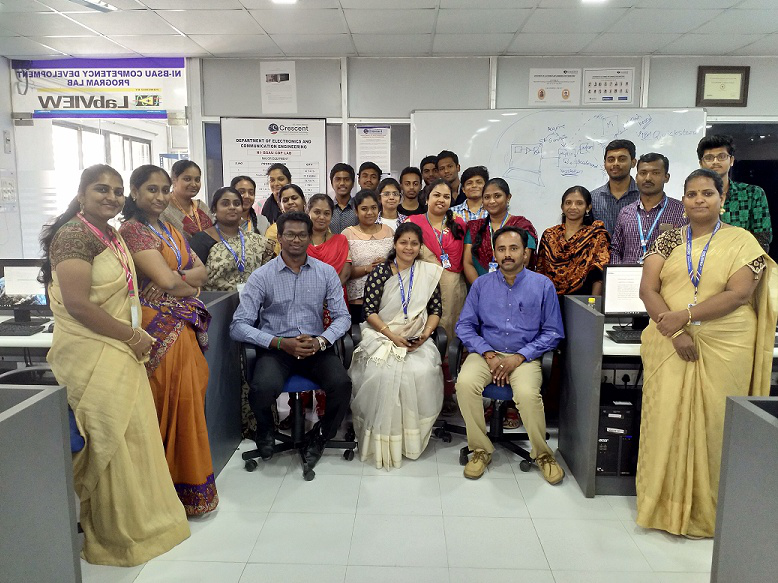 Carrier guidance program for plus two students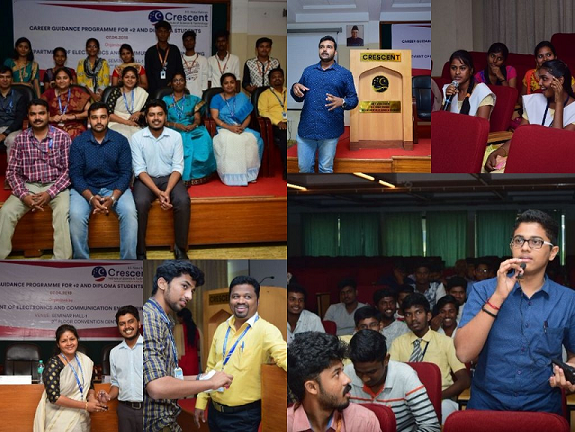 Hands on workshop on "Embedded application design using Arduino Board" on 9th April 2018 for plus two students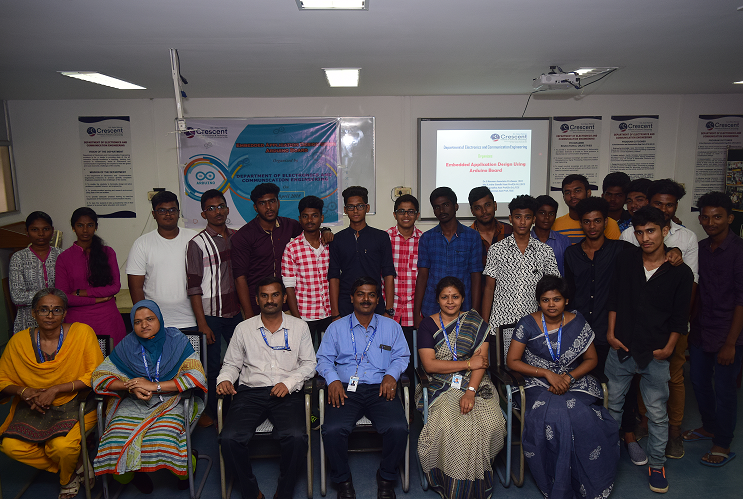 ECE-Activity-2016-17

Signed MOU with Nokia Networks ,Chennai on 5/12/17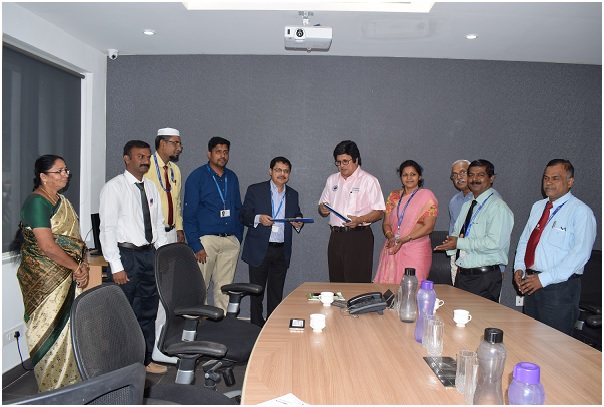 Texas Instrument DRISHTI Online contest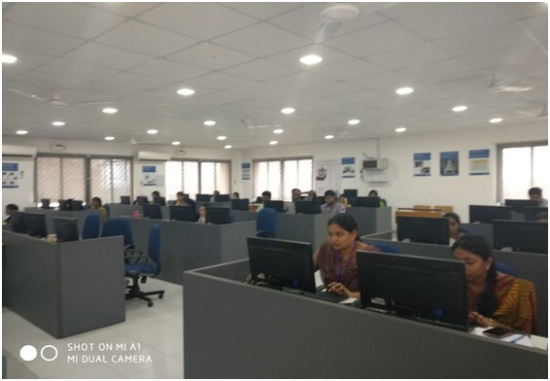 Real time signal acquisition and signal processing" workshop during October 2017.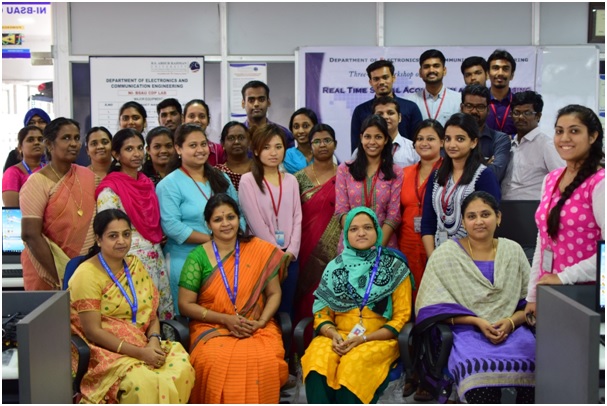 Hands-on Python Programming" workshop during September 2017.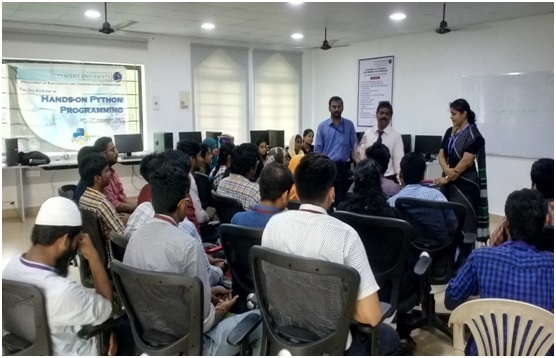 Certified Labview Associate Developer (CLAD) training during June 2017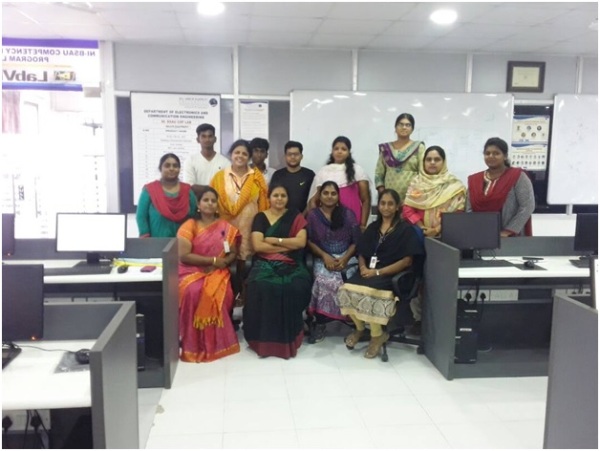 Alumni Connect Program on 29th April 2017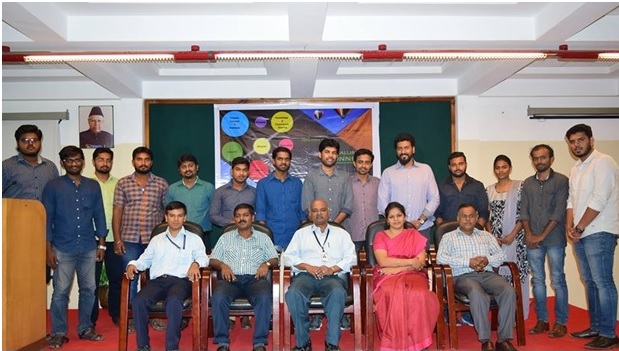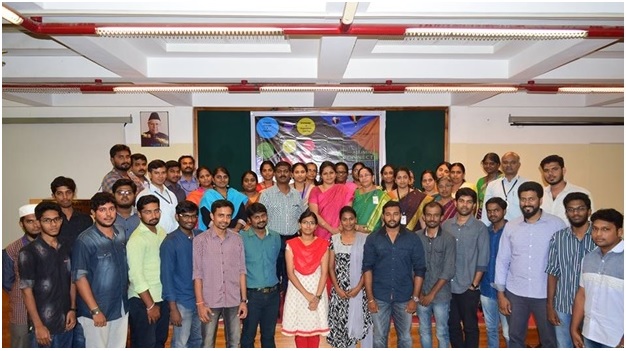 Free Hands on workshop on "Application using Arduino board"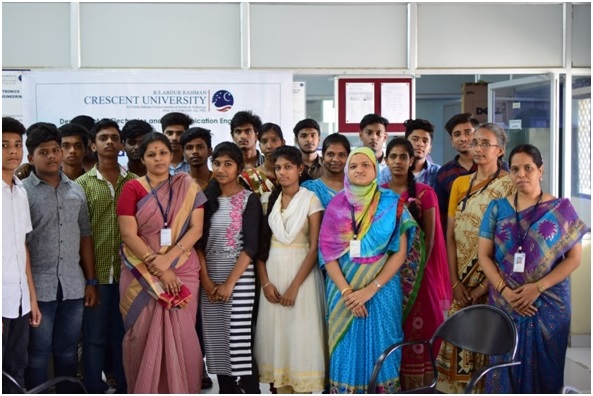 Career guidance and Counseling program for +2 students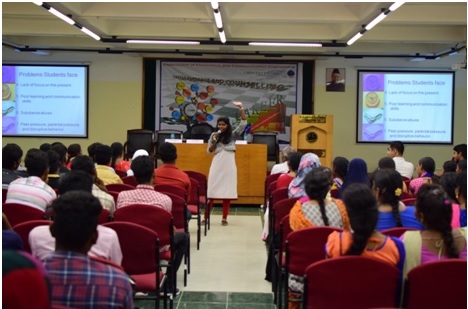 Workshop on PCB Layout and Board Design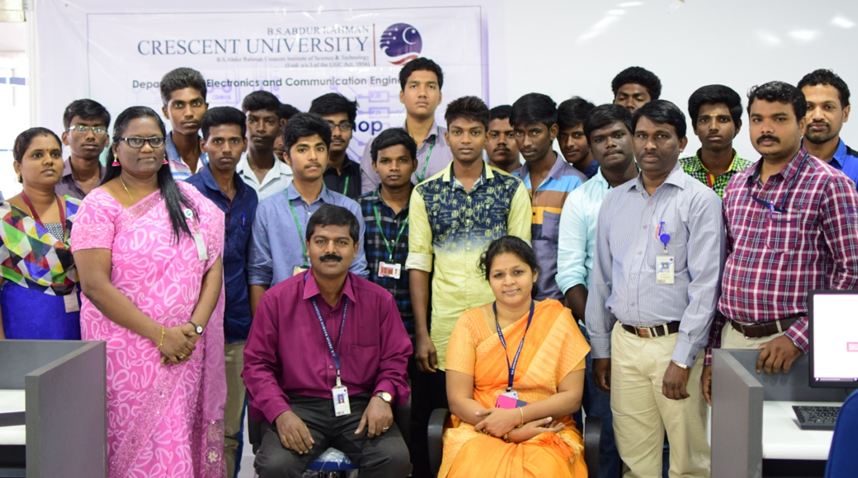 Workshop on Antenna Design using HFSS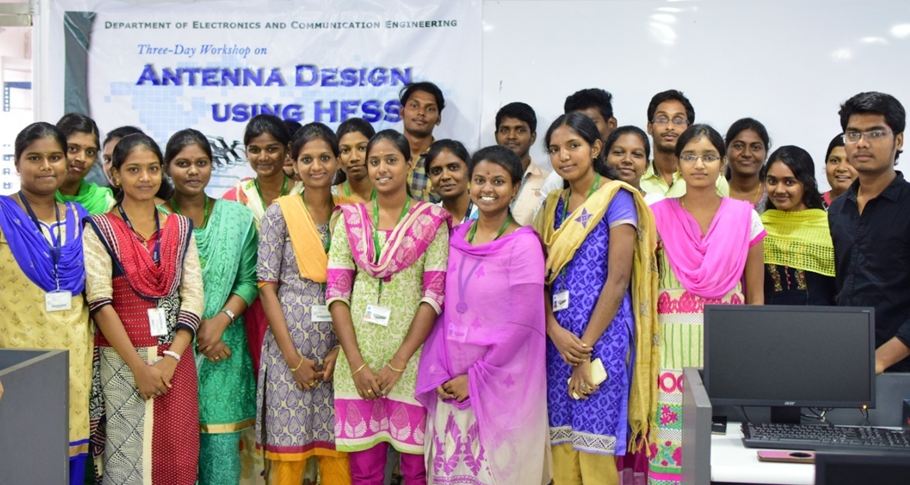 Three days Hands on training on labview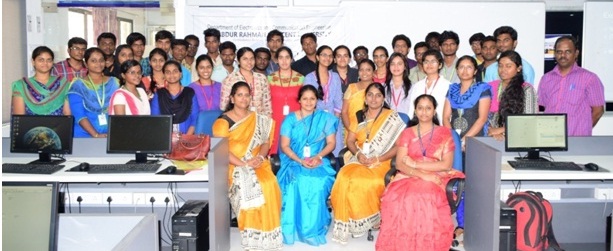 Free hands on Workshop on "Application design using Arduino board"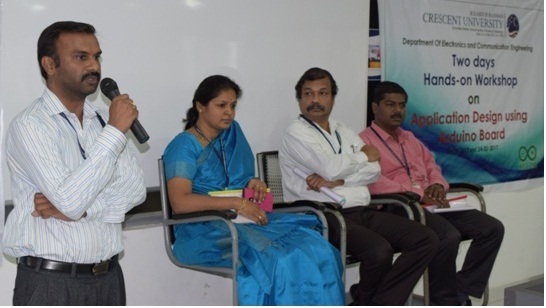 Guest Lecture on "Evolution of Cinema Sound: Next Generation 3D Sound in a Theatre" by Dr. Prabhat Singh, Engineering Program Manager, Analog Devices.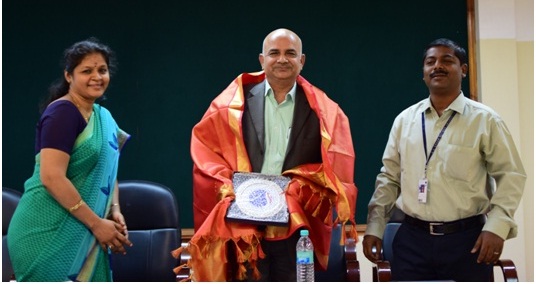 Guest lecture on " Health monitoring and Network Security " by professor Janet Light, Ph.D. Faculty of Science, Applied Science and Engineering (SASE) University of New Brunswick, Saint John,California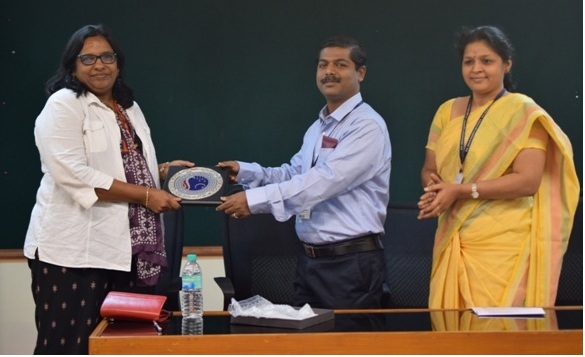 ---
ECE-Activity-2015-16
Signed MoU with National Instruments ,Bangalore on 17.02.2016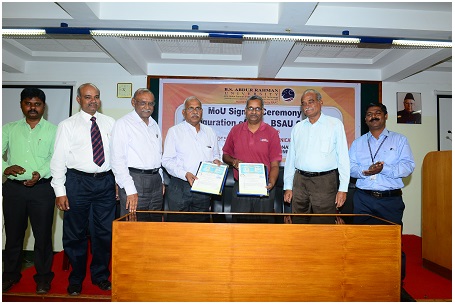 ---
Winner in Innovation, Creativity and Leadership (ICL) Project Competition" organized by the MicrosoftResearch Community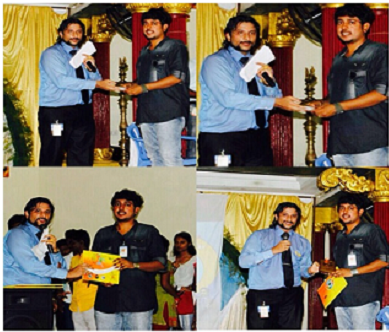 ---
Winners in National Robotics Championship by ARK Technosolutions& Robokart.com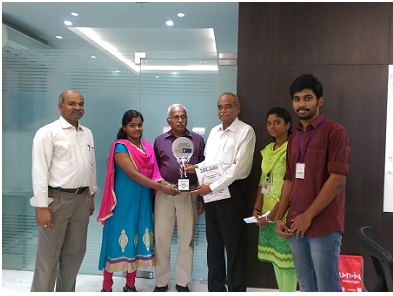 ---
IMPULSE -2016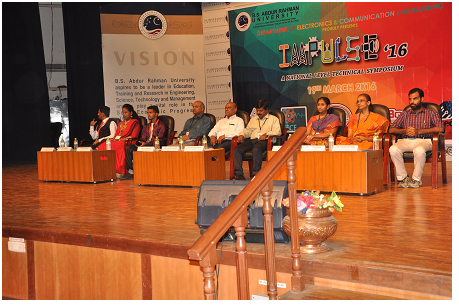 ---
Signed MoU with Jasmin Infotech Private limited ,Chennai On 4.02.2016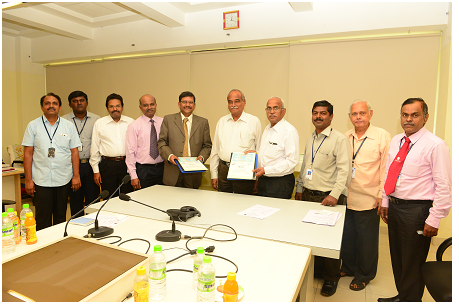 ---
NCRVIC-2015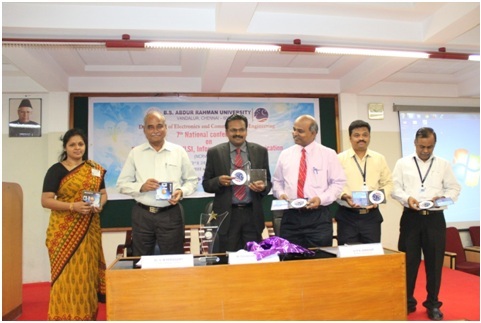 ECE-Activity-2014-15
NATIONAL CONFERENCE-2015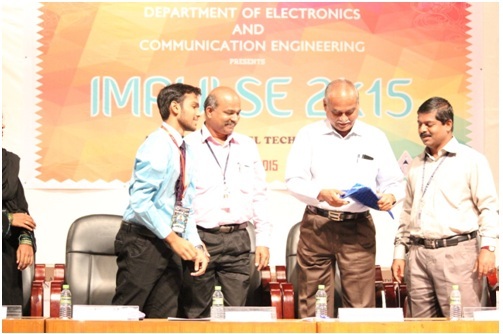 ]
IMPULSE -2015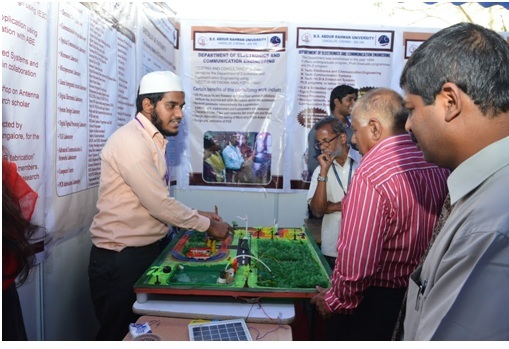 OPEN HOUSE EXHIBITION 2015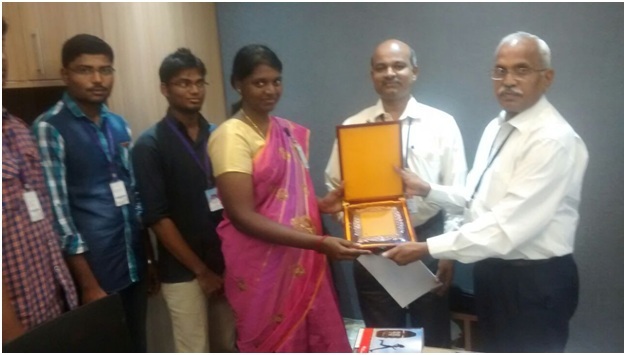 Texas Instrument's Analog Makers contest – 2014
---
Hobby electronics club was inaugurated on 20th February 2014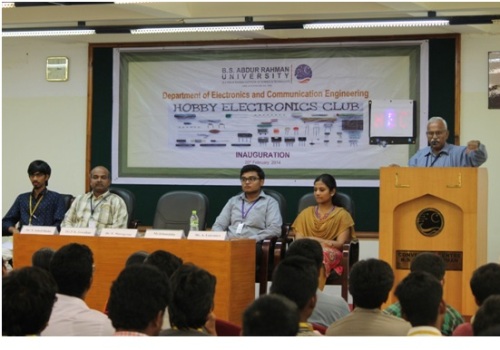 MOUs Signed: ABE semiconductor device on 27thDecember 2013