Infrastructure
The department has well equipped smart class rooms for UG and PG, Computer center with internet speed of 1000Mbps, Air conditioned seminar hall with seating capacity of 60.
UG Class Rooms 100 sq. m each : 11 Nos
PG Class Rooms 50 sq.m each : 4 Nos
Air-conditioned Seminar Hall with smart board:to seat 60
Department Library
14 Laboratories
Computer center
Laboratories
NI CDP Laboratory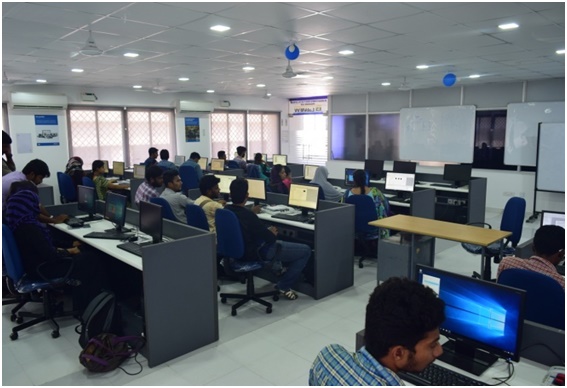 VLSI Design Laboratory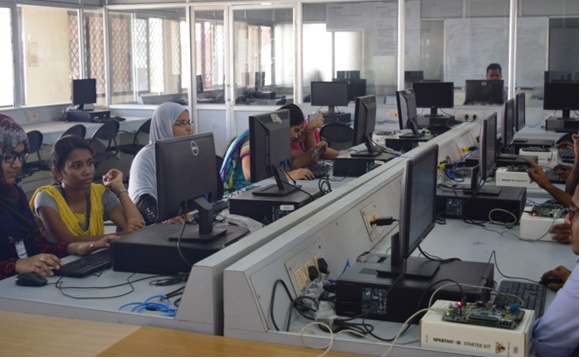 The department has the following laboratories:

Electronic Devices Laboratory
Electronic Circuits Laboratory
Digital Electronics Laboratory
Linear Integrated Circuits Laboratory
Communication Systems Laboratory
Microwave and Optical Communications Laboratory.
Microprocessor Laboratory
Embedded System Design Laboratory
Digital Signal Processing Laboratory
VLSI Laboratory
Analog IC Design lab
Network Laboratory
NI CDP(Competance Development Program) Laboratory
Computer Laboratory.
All the laboratories of the department have higher end infrastructure with industry standard hardware & software tools.
Specialized Equipments
NI USRP -2920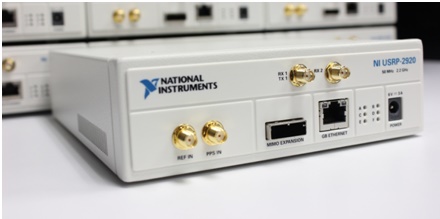 Network Analyzer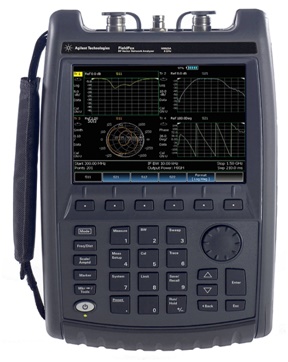 PCB milling Machine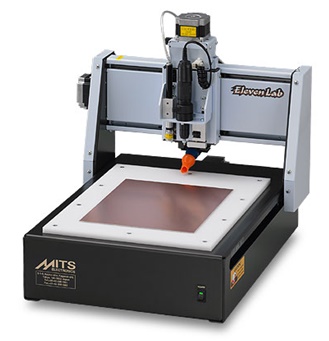 NI USRP-2920 50 MHz TO 2.2 GHz Software Radio
Corel tech 2X2 MIMO Software Defined Radio(SDR)
PCB milling Machine MITS PCB Prototype machine (Model: Eleven Lab)
Agilent Vector Network Analyzer – 300 kHz to 1.3 GHz
Agilent RF power meters with Power Sensors (10MHz to – 18GHz) (1µW to 100mW)
Scientek power meters with Power Sensors (10MHz to – 18GHz) (1µW to 100mW)
Agilent 500 MHz Digital Storage Oscilloscope (1 GSa/s)
Agilent 100 MHz Mixed Signal Oscilloscopes (2 GSa/s) (2 Analog + 16 Logical Channels)
Agilent 200 MHz Function/Arbitrary Waveform Generators
Agilent 6 ½ Digit precision millimeters
N9925A Vector Network Analyzer Operating Frequency 30 KHz to 9 GHz
MIC components Spectrum Analyzer: Operating Frequency of up to 500 Mhz.
DSO (Digital Storage Oscilloscope): up to 100 Mhz (2 Channels)
Optical kit for ISDN
Bit error rate tester
OFT Trainer Kit
Optical power source, power meter
850nm, 1300nm LED Module
PIN Photo Diode (Si-850nm) Module, Avalanche Photo Diode (Si-850nm) module
Power meter 650/850nm, Power meter 850/1300/1550nm
Single mode characteristics study setup, OTDR
NI compact vision system CVS 1456
Power supply for CVS 24V, 50W
IEEE Basler camera monochrome-Basler SCA 640-70fm, IEEE 1394b, 659*490, 70fps
IEEE Basler camera NEIR SCA 750, 60fm, Micron MT9V022 progressive scan CMOS
Specialized Softwares
MATLAB R-14 (10 users license)
IE3D – 50 users license
HFSS Simulator  – 5 users license
NI lab view
code composer studio- platinum edition
MATLAB and Network Simulator
MathCAD software
Network Simulator NS2
Mentorgraphics_FPGA Advantage_VLSI Software
Xilinx foundation software ISE 4.1i
ORCAD Release 10.3
MDSPICE MIC simulation software
Microwind Transistor Level Spice Modeling Software-VLSI layout simulator tool
Mentor graphics –HEP1 Pack (nano meter design)
IAR embedded work bench
Keil software for ARM processor
Cadence software
Keil Software for 8051
Department Library
Department library has a good collection of recent edition text books ,ebooks and project reports of students.