CRESCENTSAT
Crescent Institute treats its CRESCENTSAT Team with a 4-Day trip to Malaysia
Team CRESCENTSAT was treated with a 4-Day visit to KL, Malaysia by our beloved Vice-Chancellor for extended learning. The trip will have various knowledge-sharings to be observed by our students.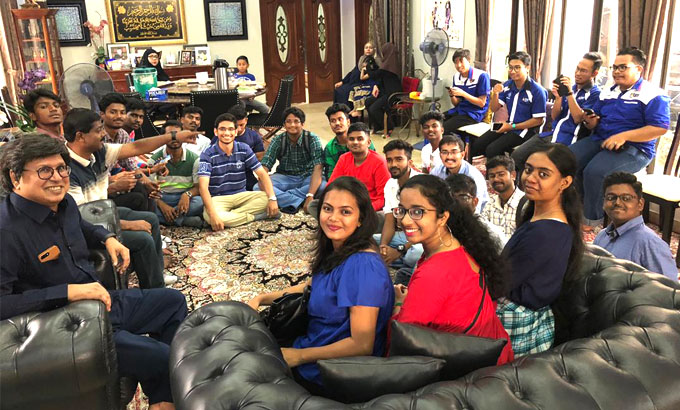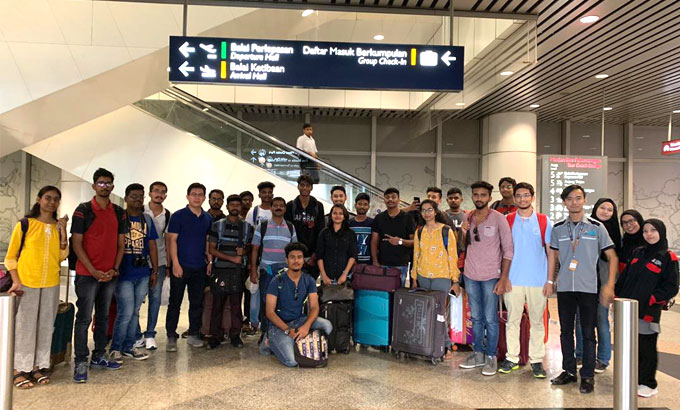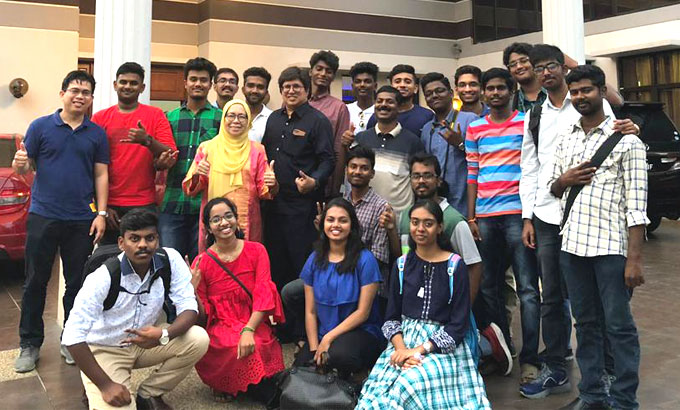 ---
A Success Story Behind CrescentSAT
---
CrescentSAT prototype satellite balloon test launch was successfully conducted on 24.02.2019 at Space Port India Ground, Siruseri
ISRO Scientific Secretary Mr.Umamaheshwaran was the Chief Guest of the occasion and launched our CrescentSAT. It reached the altitude of 30 KM in the space , then as pre-designed Balloon bursted and the satellite started descending down using parachute and landed in Bay of Bengal at a distance of 130 KM from the Chennai sea shore. The data transmission system designed by our students operated extremely well and we obtained live data stream and images from our satellite.
Great effort by our students (20 students from ECE, EEE, EIE, Mechanical, IT and CSE departments). They have spent more than three months day and night in designing and implementing this CrescentSAT.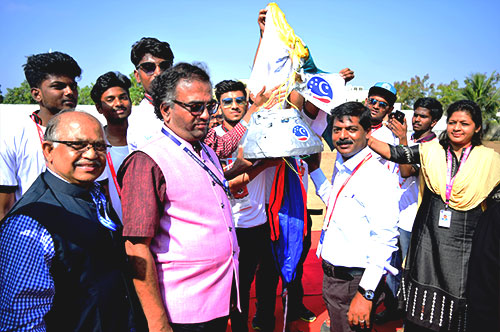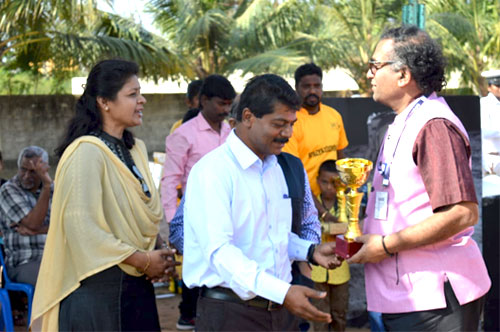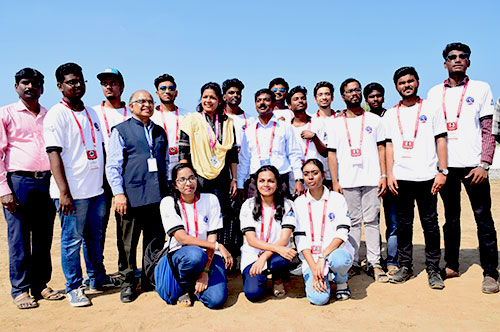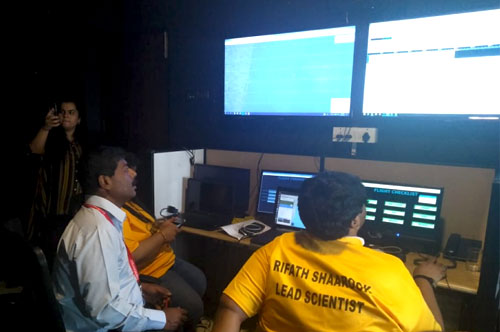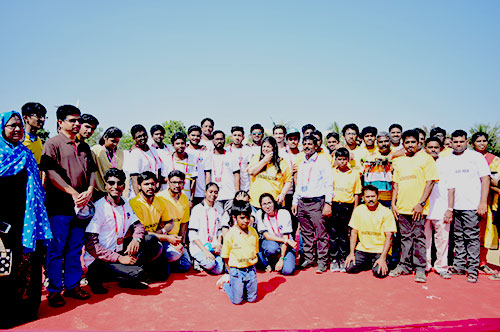 ---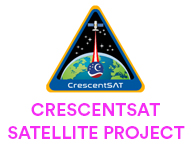 Our Crescent Students (Team Crescent SAT) in Collaboration with Space Kidz India has developed the prototype model of "Crescent SAT" satellite and it will be launched on 24th February (Sunday) between 9:30 AM to 10:30 AM at Siruseri
The prototype model will be launched using Helium gas balloon and it will travel a vertical height of 35 to 40 kilometers in the Space. Crescent SAT after its Space Journey will be retrieved back within 3 to 4 hours..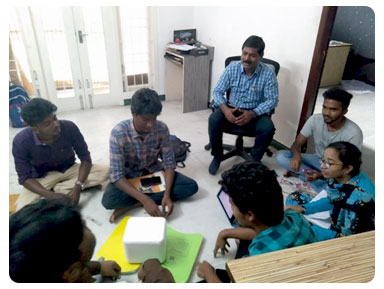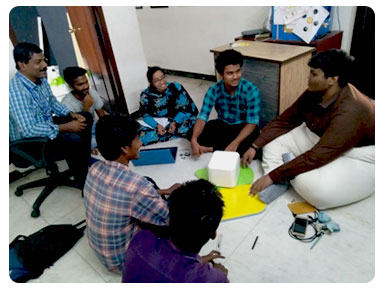 The prototype model of Crescent SAT is capable of recording various atmospheric parameters and perform live transmission of datas.
The unique feature of this CRESCENTSAT is
It is a Reusable satellite
Incorporation of HAM radio & LoRa facility.
Live data (Atmospheric parameters) and image transmission from space.
Normalized Difference Vegetation Index (Remote Sensing) to identify the presence of green vegetation and plant health monitoring.
Biological study in space by utilizing microbes and germinating seeds.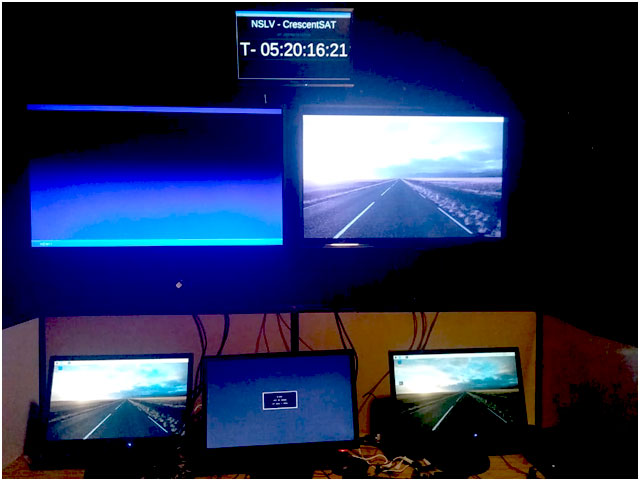 CRESCENTSAT GROUNDSTATION
Once the prototype model is tested successfully using Balloon launch, after due modifications and feature enhancement, actual Crescent SAT satellite will be launched using launching vehicle of International Space Agency in July 2019.
Based on the Wind direction and Climate prevailing on 24.02.2019, it is currently predicted that we can retrieve back our Crescent SAT nearMahabalipuram or in the Bay of Bengal. If it lands in Bay of Bengal , our Crescent SAT team members will be ready in the Coast Guard ship and retrieve it safely without any damage.
Countdown started for Launching
All are Welcome to the Launching pad at Siruseri on 24.02.2019 to witness the achievement of CRESCENT.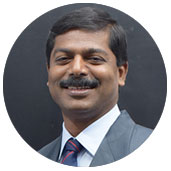 Dr. S. Kaja Mohideen
Project Director, CRESCENTSAT

RifathSharook
Chief Technical Advisor, Crescentsat
Space Scientist, Space Kidz India Ltd.,

Riya Mandakini K
IV Year ECE


Karthiyayini R
III Year ECE

Naveeth Imran
IV Mechanical


Ananda Perumal Balaji
I Year ECE


Arvind Kumar M
III Year ECE




Manikandan D
III Year ECE

Mohammed Akram
II Year ECE

Mohammed.K.Afridi
III Year ECE

Monish Mehmi
III Year CSE

Mounish Kumar .G
III Year EEE


Samiyullah S
III Year ECE

Sheik Mohammed Azaruddin
III Year ECE