Students Achievements
Smart India Hackathon 2020
Mr. Adithya from team Tradent who participated in Smart India Hackathon 2020 conducted by MHRD Govt of India. It is a National level innovation hackathon conducted by central government along with various ministries where in which more than 3 lakh Students from various top educational institutes across the nation have participated and come up with an innovative solution for the Problem statement listed by the respective Ministry. The team Tradent presented a project "Agriculture Robot" and have won in the Grand Finale Hardware edition. They have been awarded with a cash prize of 1 lakh rupees and further the respective ministry from central Govt will fund and incubate them into a start-up and help them bring their project as a commercial product. SIH Website for results.
https://www.sih.gov.in/hardwareFinalResult2020
Tradent Team members,
1) Adithya M – 3rd year CSE Dept
2) Nithya VV – 4th year CSE Dept
3) Mariam Aafreen – 4th year CSE Dept
4) Sridhar K – 3rd year Aeronautical Dept
5) Ranjith K – 3rd year Automobile Dept

"CRESCENTSAT"
Naveen and Monish Mehmi of III year B.Tech CSE has involved in developing the prototype Crescent SAT & launched in collaboration with Space kidz India during Feb 2019

Patent in Robotics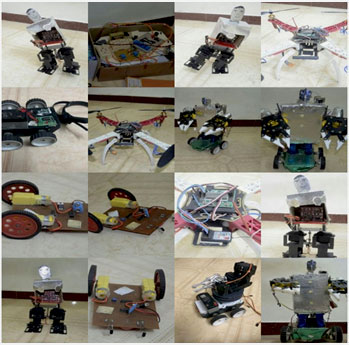 Adithya Mohan of second year B.Tech CSE
Applied Patent – Mission Red chilly Automated Vegetation Harvester and Brain-O-Farmer Mind Controlled Farming device
Won 1st prize of Rs 5000 in Techwiz – Technical event conducted by Sathyabama University, Chennai during September 2018
Participated in International Conference in sustainable development of Automation and self driving cars held in Chennai trade centre during 2018
Roshan.S rewarded as Free style Footbal Championship at Bangalore during November, 2018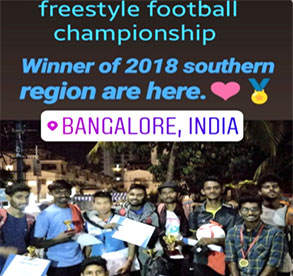 Siddharth and Nizamuddin of III yrB.Tech CSE won the "Code like Boss" challenge held at CIT, Chennai by Revature during 18th March 2017. They won Rs.10000 as cash prize and a shield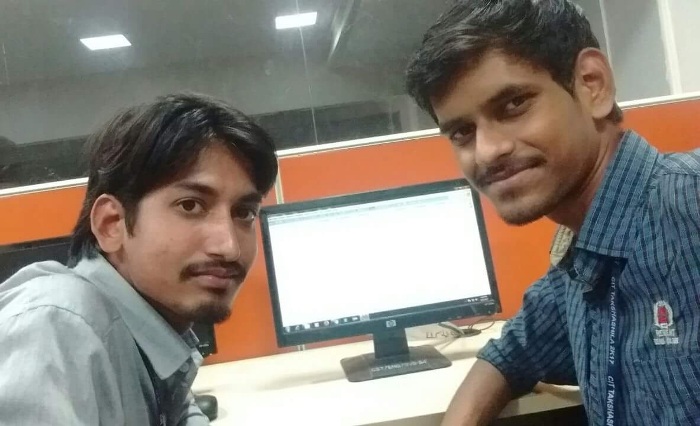 Fatah Mohammed Aziz has participated literary events of various colleges and won prizes during 2017 & 2018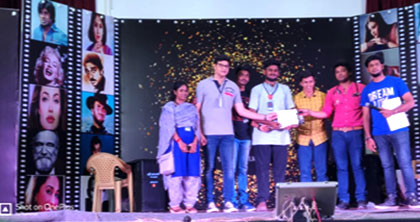 V.Samuel of II year B.Tech CSE has participated in the intercollegiate sports activity inter Collegiate Sports Fest – 2017 Athletic Meet organized by IIT. Madras in 2017 and won silver medal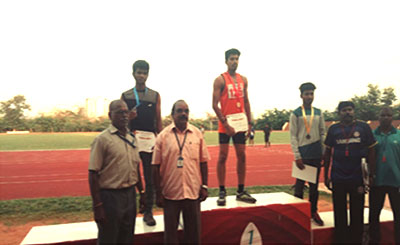 Kishan Raj Gunasekar of II year B.Tech CSE won first place 25 km category – Datri Nirma Cyclothon – "Cycle to Gift a Life" during 2017
NihailSuhair of III yr CSE won "People choice award" for the event E-Conclave (Entrepreneurial event) held at Rajalakshmi Engineering College during March 10th and 11th 2016.
Mohammed IsmathAbrar of II yrB.Tech CSE won the Raja Puraskar Award from the Honorable Governor of Tamil Nadu.

Ibrahim Saud of II yrB.Tech CSE won the first place in Islamic Presentation at All India Council for Education 2K16.

Akshaya. V of II yrB.Tech CSE won the first place in Creative Writing at All India Council for Education 2K16.
Supraja Krishnan,MithilGovind and Mohammed Bushran of IIIyearB.Tech CSE B won First place on Ethical hacking –ROBOTYRST 2015 ,IIT Delhi.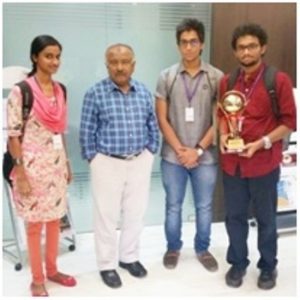 Important Student Achievements
R.Mohammed Saleem and Mohammed Rafi of III yr CSE 'A' secured 1st prize in Technical Quiz in the symposium held at MIT, Chennai.
S.Sajitha and C.Rekha Priyadharshini of IV yr CSE 'B' won 2nd prize in Paper Presentation at Anna University, Chennai.
THEMATIC TRAINING-CONSOLIDATED REPORT
CO-ORDINATORS: DR.SHARMILA SHANKAR, HOD/CSE and S.SHARONPRIYA, AP (SR.GR)/CSE
The following events were organized for the third year CSE 'A' students during July2014-may,15,
S.NO
NAME OF THE EVENT
SPEAKER
CO-ORDINATOR
1
Domain Classification
S.SHARONPRIYA,
AP (SR.GR)/CSE
2
Opportunities Through Higher Education
Mr.Ajay Antony,Director/Time
S.SHARONPRIYA,
AP (SR.GR)/CSE
3
Ethical Hacking
Mr.Ankit Singh And Mr.Ankurrana,
Research Engineers/Robosapiens
DR.M.SANDHYA,PROF/CSE
4
Develop a Web portal
Mr.A.Sarfaraz Ahmed,AP/CSE
S.SHARONPRIYA,
AP (SR.GR)/CSE
5
Campus Interview Preparedness
Mr.C.Imthiyaz Sheriff,AP/CSE
S.SHARONPRIYA,
AP (SR.GR)/CSE
6
Crowd sourcing
Mr.Kovendhan Ponnavaiko,
Xerox research Division
X.ARPUTHA RATHNA,ASSOCIATE PROF/CSE
7
Adapting for Competitive Exams
Mr.NishantPriyadarshi,
Director/Vistamind
S.SHARONPRIYA,
AP (SR.GR)/CSE
8
Grooming of Network Tools
Mr.Bala Subramanian,
P.G Student/M.TECH(CSE)
MRS.S.P.VALLI,
AP (SR.GR)/CSE
9
Internet of things
Dr.K,Rangarajan,Ph.d
Dr.K.M.Mehata
10
Career Guidance MIT students
Mr.Raj kumar,MIT student
Class advisors
REPORT OF EXTRA CURRICULAR ACTIVITIES
PARTICIPATED BY THE STUDENTS-(2014-15)
S.NO
NAME OF THE STUDENT
YEAR /CLASS
MONTH OF PARTICIPATION
EVENT
TITLE
COLLEGE
PRIZE WON
1
Srividhya Raghuvaran
Third
6th sep 2014
JAVA MANIAC
Converita
Ssn College
participation
2
A. Mohammed Munavar
Third
8th oct2014
BY-PASS-BUGS
Zeday Xploit
Madha Eng College
participation
3
A. Mohammed Munavar
Third
20th sep2014
QUIZ
Eluminate
Hindustan University
participation
4
Mohammed Farhan
Third
8th oct2014
TREASUREHUNT,
DEBUGGING
Zeday Xploit
Madha Eng College
participation
5
Mohammed Farhan
Third
20th sep2014
U-BUGGER
Eluminate
Hindustan University
participation
6
Mohammed Farhan
Third
20th sep2014
JAVA MASTER
Zeday Xploit
Madha Engi College
participation
7
Jayashree.B
Third
20th sep2014
SOURCE CODE
Eluminate
Hindustan University
participation
8
Jayashree.B
Third
20th sep2014
FAST AND FURIOUS
Eluminate
Hindustan University
participation
9
R.Hemaharshini
Third
20th sep2014
FAST AND FURIOUS
Eluminate
Hindustan University
participation
10
R.Hemaharshini
Third
20th sep2014
SPOT DARE
Eluminate
Hindustan University
participation
11
Shree Shurthi
Third
18th aug2014
APP AND POSTER DESIGN
Protocol
Sri Venkateswara
participation
12
Fouzia Begam
Third
20th sep2014
FAST AND FURIOUS
Eluminate
Hindustan University
participation
13
Asiba Pathima
Third
20th sep2014
FAST AND FURIOUS
Eluminate
Hindustan University
Hindustan University
14
Fouzia Begam
Third
20th sep2014
PICASSO MAGNIFIQUE
Eluminate
Hindustan University
Hindustan University
15
Roja.R
Third
18th aug2014
APP AND POSTER DESIGN
Protocol
Sri Venkateswara
participation
16
Nirmath Raj
Third
15th oct2014
WATER ROCKET
Com-Buster
Vels University
participation
17
Monisha.S
Third
20th sep2014
FAST AND FURIOUS
Eluminate
Hindustan University
participation
18
Lavanya
Third
20th sep2014
QUIZ
Eluminate
Hindustan University
participation
19
Lavanya
Third
20th sep2014
FAST AND FURIOUS
Eluminate
Hindustan University
participation
20
Aarifa
Third
20th sep2014
FAST AND FURIOUS
Eluminate
Hindustan University
participation
21
Aarifa
Third
20th sep2014
SOURCE CODE
Eluminate
Hindustan University
participation
22
Nanditha
Third
20th sep2014
QUIZ
Eluminate
Hindustan University
participation
23
Nanditha
Third
20th sep2014
FAST AND FURIOUS
Eluminate
Hindustan University
participation
24
Mohammed Imthiyas
Third
20th sep2014
U-BUGGER
Eluminate
Hindustan University
participation
25
Mohammed Feroz
Third
20th sep2014
SOURCE CODE
Eluminate
Hindustan University
participation
26
Mohammed Feroz
Third
20th sep2014
QUIZ
Eluminate
Hindustan University
participation
27
Nishar Ali
Third
20th sep2014
QUIZ
Eluminate
Hindustan University
participation
28
Nishar Ali
Third
20th sep2014
SOURCE CODE
Eluminate
Hindustan University
participation
29
Akhil
Third
20th sep2014
QUIZ
Eluminate
Hindustan University
participation
30
Akhil
Third
20th sep2014
SOURCE CODE
Eluminate
Hindustan University
participation
31
Mohammed Zanil
Third
20th sep2014
QUIZ
Eluminate
Hindustan University
participation
32
Mohammed Zanil
Third
20th sep2014
U-BUGGER
Eluminate
Hindustan University
participation
33
Mohammed Imthiyas
Third
20th sep2014
QUIZ
Eluminate
Hindustan University
participation
34
Kishore Raja
Third
20th sep2014
TREASURE HUNT
Eluminate
Hindustan University
participation
35
Kishore Raja
Third
20th sep2014
QUIZ
Eluminate
Hindustan University
participation
36
Ziya Abbas
Third
20th sep2014
U-BUGGER
Eluminate
Hindustan University
participation
37
Ziya Abbas
Third
20th sep2014
APERATURE
Eluminate
Hindustan University
participation
38
Ziya Abbas
Third
20th sep2014
QUIZ
Eluminate
Hindustan University
participation
39
Mohammed Feroz
Third
6th sep 2014
JUNK YARD JUNKIES
Converita
Ssn College
participation
40
Mohammed Zanil
Third
6th sep 2014
CODE FEST
Converita
Ssn College
participation
41
Kishore Raja
Third
20th sep2014
SOURCE CODE
Eluminate
Hindustan University
participation
42
Sharanya.S
Third
8th aug2014
APP AND POSTER DESIGN
Protocol
Sri Venkateswara
participation
43
Noor Nisha.S
Third
8th aug2014
APP AND POSTER DESIGN
Protocol
Sri Venkateswara
participation
44
Ashika
Second Yr
20th sep2014
QUIZ
Eluminate
Hindustan University
participation
45
Ziya Abbas
Second Yr
aug,2014
ONLINE EVENT
Renaissance
BSAIST
participation
46
Ashika
Second Yr
20th sep2014
BUGGER
Eluminate
Hindustan University
participation
47
Ashika.J
Second Yr
20th sep2014
GAMEXPO, DEBUG,CON
Eluminate
Hindustan University
participation
48
V. Padmasree
Third
8th aug2014
GAMEXPO, DEBUG,CON
Shell 2014
Sri Ramanujar Eng
participation
49
V. Padmasree
Third
6th sep 2014
GAMEXPO, DEBUG,CON
Interrupt 14
Sri Venkateswara
participation
50
Mohammed Farhan
Third
20th sep2014
QUIZ
Eluminate
Hindustan University
participation
51
Gowthami.K
Third
20th sep2014
FAST AND FURIOUS
Eluminate
Hindustan University
participation