CSE – Clubs
We are very happy to introduce our latest and greatest addition to our CSE Department, the CSE CLUBS. The value this club brings to our department is unparalleled. The CSE Club is an initiative taken to encourage and master the students of our department in the various CSE domains. The main objective is to develop new skills and help students to gain knowledge, and also work on various CSE domains.
The CSE CLUB comprises of the following clubs based on the different trending domains.
Data Science Club
Multimedia & IoT Club
Code Club
Social Awareness Club
Open Source Club
ACM Chapter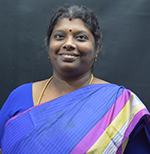 DATA SCIENCE CLUB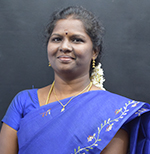 Objective
To promote and cultivate interest in Data Science in our institution among enthusiasts and lay people alike
Activities
To learn and to hold seminars, hands on sessions on Jupyter notebooks, Python and R, for data analytics.
The usage and robust understanding of algorithms concerning mathematical equations to make sense of the data.
To find best fit and efficient solutions to different data analysis problems.
To hold welfare activities and to promote it among general masses.
To utilize peer platforms to communicate and understand concepts from multiple perspectives
MULTIMEDIA AND IOT CLUB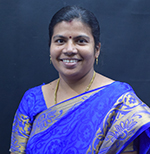 Objective
To provide opportunity to find the latest information around Multimedia and Internet of Things and for developing professional skills in multimedia and IoT.
Activities
Hands-on Workshops – Experts from academic and industry will be invited to give hands-on sessions in Multimedia and IoT.
Product Development –To build a product for the institute using Internet of Things concepts.
Interdisciplinary Projects – To develop interdisciplinary projects in Internet of Things.
Blogs & Articles – Student's projects and products will be published for spreading the knowledge to the computing community.
CODE CLUB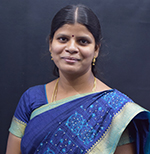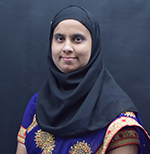 Objectives and Activities
Conduct more coding competitions to reach every student on campus
Organize an event during the annual techno-cultural fest of RVCE, 8th Mile
Conduct workshops on areas of computer science like web development, application development, machine learning, IoT etc.
Contribute to open source projects, build websites and applications, provide technical support to organizations
Take part in competitions like ACM-ICPC, Google Code Jam, Google Summer of Code, and other online coding events
SOCIAL AWARENESS CLUB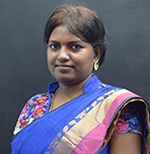 Objectives
To bridge the gap between the faculties and students community with the society through identification of social problems and solving it through technical or non-technical solutions.
To provide technical/non-technical awareness to the needy people on education, health, technology etc in collaboration with NGOs through online or offline for the development of the society.
Activities
Spreading awareness about cyber bullying/ cyber harassment and how to stop it. Programs to promote internet safety and privacy
To sensitize elderly persons and house wives about the use of mobile applications for digital payment and e-governance services
Educating people on political process in India including political reforms and how one should exercise his vote. Educating students above the age of 18 about how to easily apply for a voter ID online.
Creating an app to identify people who believe in "doing something for society" and ask them to do the same thus initiating a chain reaction to identify social worker/volunteers.
To promote women's empowerment and girl's education in rural areas
To organize/promote career counselling programs for students/youth.
To promote seminars and workshops for youth to educate them about the universal declaration of human rights and how they can help to ensure no human beings rights are violated.
Counseling students/people to stop bad habits, specifically addiction to mobile devices. To spread awareness about the digital detox tools available to help curb this addiction to mobiles, games, social media etc and help in rehabilitating them with gainful engagement in society.
Spreading Awareness about covid-19 and fact checking to clarify any common rumours in society.
Educating the citizens of their rights and duties, benefits and facilities available through various govt. agencies and how to obtain them/ apply online for them e.g. opening a bank account, avail health insurance, get medical treatment from a private hospital, securing LPG connection, get loans, and get admission in public school and use of RTI etc
OPEN SOURCE CLUB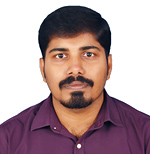 Objectives
To provide a forum for enhancing professional skills and also to expand their new horizons to catch up with the latest open-source technology in the IT industry.
Activities
Poster Session –Student's creativity and insights will be displayed as a poster to create and improve thinking skills.
Blogs & Articles –Student's projects, research, and latest technology in the industry will be published for spreading the knowledge to the computing community.
Hands-on Seminars – Renowned academic and industry persons will be invited to share their knowledge on blooming open source technology.
Special Lectures –To in-depth knowledge on the subject matter, expertise will be called for delivering special lectures.
ACM CHAPTER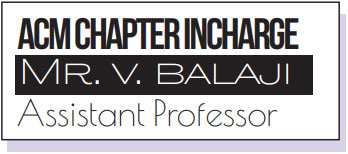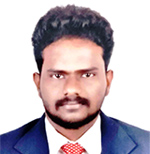 Objectives and Activities
To share resources and address the various challenges in the domains of Computer Science
To support the professional growth of the students by guiding them to explore the various opportunities for lifelong learning and professional networking
To conduct seminars in Emerging Technologies and trending fields.