NATIONAL UNITY DAY 2018
The Literary Club of B.S.Abdur Rahman Crescent Institute of Science and Technology celebrated "Rashtriya Ekta Diwas" (National Unity Day) which is observed to commemorate the Birth Anniversary of Sardar Vallabhbhai Patel on 31st October 2018, as per the guidelines of UGC.
The event began with the inauguration at 10.00AM during which the Registrar of the Institute Dr.A.Azad, addressed the students about the unparalleled contribution and sacrifice of our freedom fighters and in particular Sardar Vallabhbhai Patel in building the Modern India. He highlighted the evils of corruption and gave a powerful message that the development of our country should be all inclusive. Then the students were screened a video on Sardar Vallabhbhai Patel, his life and contributions and the merits of his statue which was dedicated to our nation by our Honourable Prime Minister. It was followed by students and staff taking the pledge on National Unity Day. The Dean, Student Affairs Major General Gurdeep Narang briefed the students about the excellent contribution rendered by Sardar Vallabhbhai Patel in uniting the princely states of India. He also stressed on the need for working towards realizing his hopes and aspirations by the younger generation.
Many literary events like Shipwreck, Debate, Block and Tackle, Elevator Pitching, Creative Writing, Poetry Slam, Spell Bee, Tight Corner, Photography and Short film were conducted after that. All the events were conducted with the major theme to promote national integration, safety, security and unity. Topics relating to national unity, social justice, equality, corruption, were discussed by students which really served as an eye-opener for many. Cash prizes were distributed to the winners. Nearly 120 students took the pledge and vowed to spread the message of unity, safety and security.
In short, the National Unity Day 2018 event was a great success in realizing its objective to spread the powerful message of Unity.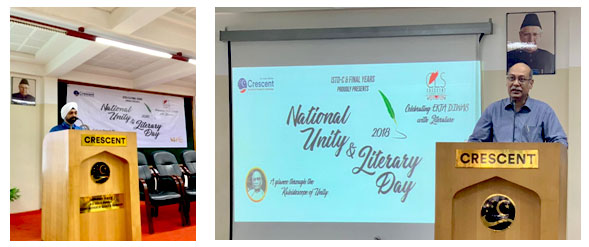 ---
Crescent Team Dramatix Alumni meet – Aurora 2018
The ever energized Crescent Team Dramatix (CTD) cherished their memories along with CTD Alumni by celebrating a fun-filled day streaking with creative performances. Aurora 2018 conducted on October 28, 2018, was an exceptional colorful moment by the charismatic participation of final year members of CTD, CTD alumni, CTD US Team. This institution has a long-established tradition to stay in touch with their students, continuing this tradition the occasion was a grand success with all support from faculty and students.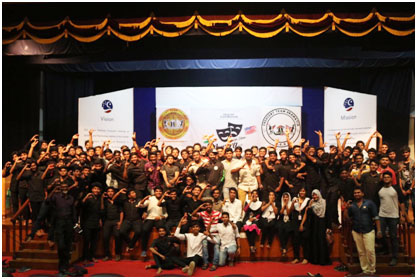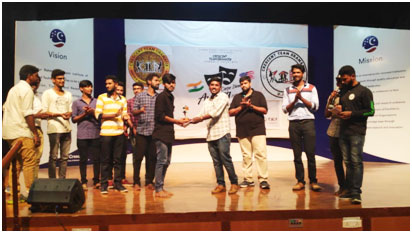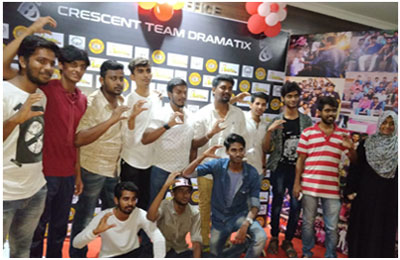 ---
Crescent Dramatix won laurels by receiving 1st place in variety show and 2nd place in adzap at Chengalpattu Government Medical College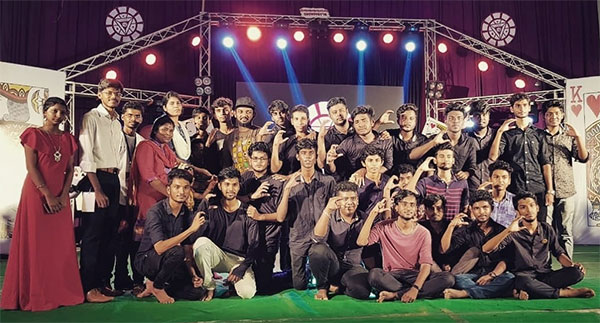 ---
Crescent Unnat Bharat Abhiyan and NSS team at HERO-TOI Green Initiative to plant 1,50,000 trees @ Mahindra City on September 30, 2018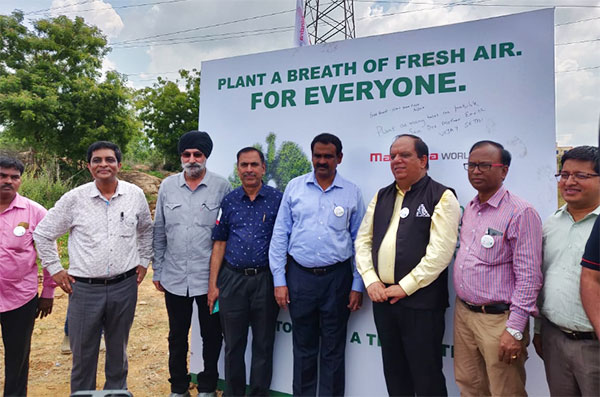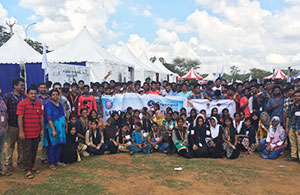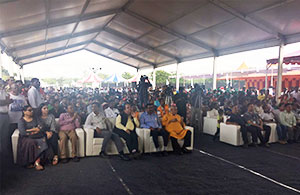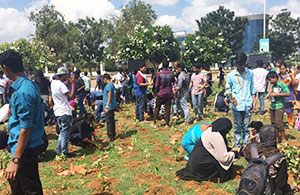 ---
Crescent salutes the armed forces on the Surgical Strike Day on September 29, 2018
To pledge their support for the armed forces, We celebrated "Surgical Strike Day" in a more patriotic way. Instead of remembering Martyrs within the campus, students took a devoted step to march into Officers Training Academy, Chennai to show their gratitude to the officers' sacrifice made for the country.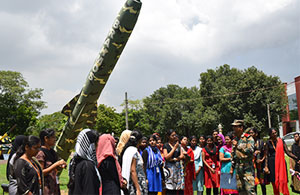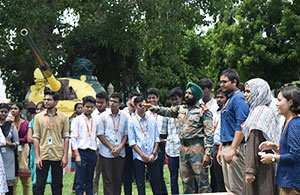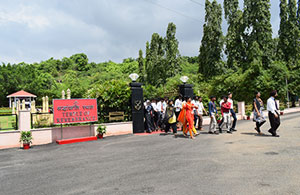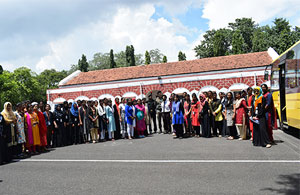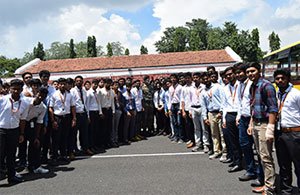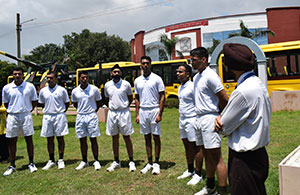 ---
Younger minds are needed to be inspired to bring a greater good to the society!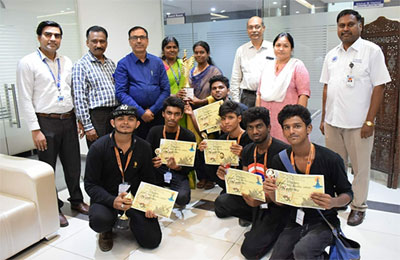 Inspired talents of Crescent won the Overall Trophy at St. Joseph's College of Arts and Science, Kovur. By contributing their heartfelt thoughts in the upliftment of women and society through oration (மாற்றம் காண்பது எந்நாளோ) and mime (sexual harassment), they won many accolades.
---
Painting is Self-discovery!
Incredibly passionate minds of Crescent team of Dramatix organized an Art Exhibition and Art Workshop on september 14 & 16 2018, inspiring students to paint, not what they see, but paint what they feel.