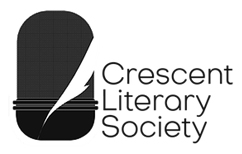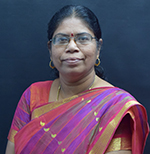 Name:
Dr. P. Rathna
Designation:
Professor and Crescent Literary Society Coordinator
Qualification:
M.A., M.Phil., Dip. T. D., Ph.D.
Email ID:
The Crescent Literary Society was initiated in the year 2006, with the chief objective to hone the literary skills of the students. The society aims at enhancing the much-required leadership qualities as well as interpersonal communication skills by encouraging students to participate in and organize various inter-college and intra-college literary events.
The society has always believed in the motto 'With inclusion comes strength' and acts as the governing body for its four daughter clubs, the Crescent Debating Society, the Crescent Writers Guild, the Crescent Improve Society and the Quizzers Club each comprising of a diverse set of members and office bearers from various departments and years.
Notably, in the past three years, the club has actively participated in over 30 inter-college literary events and won more than 150 prizes and awards. As much as the society enjoys the limelight, it has also hosted multiple Intra college literary events to hunt for fresh talents and guideld those with a passion. Those with a flair for literature have always found a family in the Society.
Some of the best events to look forward to are:
LitFest – an annual event that marks the beginning of the academic year. The day is packed with a hand-picked selection of literary events carefully curated by the seniors to open new avenues for the freshers
Last Word Standing – an inter-department debate conducted by the Crescent Debating Society. The event comprises of competitive rule-based debates which ultimately lead to the recognition of sound minds and help nurture the communication skills of its participants
LitRapture – an annual inter collegiate literary extravaganza designed to bring together young talents from around the state. It encourages healthy competitions as a means to extend friendships and share the passion for literature
Apart from this, the Society organizes regular workshops for debating, creative writing, spoken word poetry, elocution and improve
The society also takes pride in publishing e-magazines and printed newsletter, written, compiled and designed from scratch by its daughter club 'Crescent Writers Guild'
On the whole, the society serves to shape the personality of its members and improve their social skills.
To know more about the Literary Society visit their website https://www.crescentliterarysociety.in/ or check out their Instagram page https://www.instagram.com/crescentlitsociety/