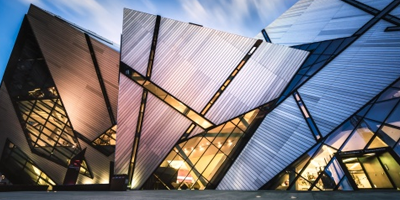 School of Infrastructure
M.Tech. Structural Engineering
Eligibility for Admission
B.E. / B.Tech. in Civil Engineering / Structural Engineering or Equivalent degree in relevant field with a minimum CGPA of 5.0 / 50% of marks.
Admission is based on the CGPA /Percentage obtained in the UG degree and performance in the Crescent PG Entrance Exam (CPGEE)
Applicants who have already appeared in the National level Entrance Exams like GATE, TANCET, etc., and have secured valid scores are exempted from appearing CPGEE
Admission 2021-22
M.Tech. Fee Structure
1. For Non-GATE Candidates
Tuition Fee per Semester – CGPA in UG Programme
Sl. No.
Name of the Programme
9.0 and above
8.0 to 8.9
7.0 to 7.9
Below 7.0
1
M.Tech
Rs 10,000
Rs 20,000
Rs 30,000
Rs 40,000
Merit Scholarship for M.Tech. Programme (Non-Gate Candidates)
CGPA in UG Programme
Scholarship on the fee
9.0 & Above
Rs.60,000/- per year as Scholarship*
8.0 – 8.9
Rs.40,000/- per year as Scholarship*
7.0 – 7.9
Rs.20,000/- per year as Scholarship*
2. For GATE Candidates
| Sl. No. | Name of the Programme | Tuition Fee per Semester |
| --- | --- | --- |
| 1 | M.Tech | Rs 10,000 |
Amenities and Service Fee – One time payment at the time of admission
1
Amenities and Service Fee
Rs 20,000
Hostel Fee
*Hostel Fee per Year
1
Establishment Charges
Rs 40,000/-
2
Boarding Charges
Rs 55,000/-
Total
Rs 95,000/-
*Amenity and Service Fee: Rs.5000/- (one time payment)
Transport Charges
*Transport Charges per Year (Optional)
1
A.C. Bus
Rs 40,000/- to 50,000/-
*Transport charges varies based on the distance
Admission Brochure 2021-22
About M.Tech Structural Engineering Programme
M.Tech. Structural Engineering programme envisages to create high quality professionals with strong conceptual understanding, detailed knowledge and special technical skills appropriate for analysis and design of structures, service life extension of distressed structures etc. Through this programme the students will be exposed to a blend of theoretical foundation, practical design &advanced construction technologies through adequate computational, analytical and skill development courses.This programme has a set of elective courses, which are relevant to the part of the structural engineering education and research. Curriculum is periodically updated based on the feedback from all stakeholders.
Special Features of M.Tech. Structural Engineering Programme
Excellent facilities to encourage start-ups by Students
Accredited by National Board of Accreditation
Project Based learning
Laboratory integrated theory courses
Well equipped Structural Engineering and Construction Materials & Technology laboratory
Sponsored research projects from DST – SERB, AICTE, TNSCST and Ministry of Earth Sciences
Interdisciplinary projects in cutting edge areas
Seed Money for Innovative Projects
Joint Research work with IIT Madras, CSIR-SERC,IGCAR etc.
Earn while you learn scheme
Hands-on training on latest Software viz., ANSYS, ETABS etc.,
Mandatory internship in consultancy firms / construction projects / research organizations etc.
Opportunity for the students to involve in real time Testing & Consultancy projects
Facility to pursue courses through MOOC and transfer of credits
Programme Educational Objectives
To impart knowledge and develop analytical skills to design structural components and systems based on codal provisions and create an urge for lifelong learning
To impart skills in the usage of state of the art software tools for modeling and evaluation of structural systems
To improve the analytical skills of the graduates through supportive teaching tools and methodologies as solution providers
To develop research skills with full exposure to appropriate real time projects in the field of structural engineering
To educate graduates in the use of sustainable, cost effective construction materials and practices
To inculcate in students the ethical attitude, team work and effective communication skills
Programme Outcomes
Structural Engineering Graduates will be able to
Apply the knowledge of mathematics, science, engineering fundamentals, and an engineering specialization to the solution of complex engineering problems
Identify, formulate, research literature, and analyses complex engineering problems reaching substantiated conclusions using first principles of mathematics, natural sciences, and engineering sciences
Design solutions for complex engineering problems and design system components or processes that meet the specified needs with appropriate consideration for the public health and safety, and the cultural, societal, and environmental considerations
Use research – based knowledge and research methods including design of experiments, analysis and interpretation of data and synthesis of the information to provide valid conclusions
Create, select, and apply appropriate techniques, resources, and modern engineering including prediction and modelling to complex engineering activities with an understanding of the limitations
Apply reasoning informed by the contextual knowledge to assess societal, health, safety, legal, and cultural issues and the consequent responsibilities relevant to the professional engineering practice
Understand the impact of the professional engineering solutions in societal and environmental contexts, and demonstrate the knowledge of, and need for sustainable development
Apply ethical principles and commit to professional ethics and responsibilities and norms of the engineering practice
Function effectively as an individual, and as a member or leader in diverse teams, and in multidisciplinary settings
Communicate effectively on complex engineering activities with the engineering community and with society at large, such as, being able to comprehend and write effective reports and design documentation, make effective presentations, and give and receive clear instructions
Demonstrate knowledge and understanding of the engineering and management principles and apply these to one's own work, as a member and leader in a team, to manage projects and in multidisciplinary environments.
Recognize the need for, and have the preparation and ability to engage in independent and life-long learning in the broadest context of technological change
Program Specific Outcomes
Analyse and design structural components & systems using appropriate software and standards
Apply engineering techniques and relevant software tools for solving structural engineering problems
Undertake real time projects and research in the field of structural engineering
Job Skills
Design structural components for large-scale projects
Ability to participate in initial planning and bidding processes
Design concrete for strength and durability expectations with innovative materials and techniques.
Create 2D design documents and 3D models for individual components and overall structural plans using software programs
Design rehabilitation strategy for distressed structural elements.
Program Specific Outcomes
Analyse and design structural components & systems using appropriate software and standards
Apply engineering techniques and relevant software tools for solving structural engineering problems
Undertake real time projects and research in the field of structural engineering
Alumni in Public Sector

Ms.Jemimah Thong
(2011-13)
Junior Engineer
Public Works Department
Nagaland

Mr.A.Syed Mohamed
(2012-14)
Assistant Engineer
Highways Department
Government of Tamil Nadu

Ms.Arthi Rathna Velona.A
(2012-14)
Junior Engineer
Military Engineering Services
Bangalore

Mr.Vignesh.V
(2012-14)
Junior Engineer
Central Water Commission
Hyderabad

Alumni in Private Sector

Mr.Saleem Mohamed
2009-11
Engineering Manager
Larson& Turbo Constructions Ltd.,
Chennai

Mr. Abdul Kalifa
2010-12
Design Engineer
Conspecs
Singapore

Ms.Harini.V
2011-2013
Design Engineer
Larsen & Toubro
Chennai

Mr.T.S.Suhail Ahamed
2012-14
Structural Design Engineer
Al Bait Al Mamary
Sharjah, Dubai, UAE

Mr.Vigneshvar Arunmozhi
2013-15
Design Engineer
Vee Technologies
Chennai

Er.Jude Rayer
2014-2016
Project Manager
Structural Design
S & J Engineering Services
Chennai

Ms.Niraimathi
2015-2017
Design Engineer
L & T, Chennai

Mr.Sakthi Jeganathan
2016-2018
Design Engineer
Pacifica Companies
Chennai
Alumni Testimonial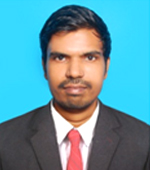 Mr.Saleem Mohamed, 2009-2011, Engineering Manager, Larson & Turbo Constructions Ltd., Chennai
My life at B.S.Abdur Rahman Crescent Institute of Science and Technology made me stronger. I am thankful to all the faculty members who supported and corrected us throughout our education. I loved the infrastructure of the Institute and the Civil Engineering Department. We had a well-equipped Structural Engineering laboratory to do our projects, the faculty members guided us in writing the research paper and to publish in a reputed journal. The events that I took part helped me to grow my confidence level. Finally, I thank one and all of the department faculty for providing me a good platform for my career.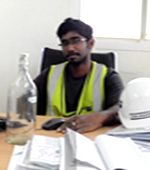 Mr. Shibi.A, 2011- 2013, Design Engineer, Brookfield Multiplex, Dubai
M.Tech Programme on Structural Engineering offered by B.S.A.Crescent Institute of Science & Technology aims to provide fair and equal access to everyone. Students here are provided with mentors who focuses on personal grooming. The guidance provided by the faculty of Civil Engineering are valuable. A lot of seminars, guest lectures and conferences were held frequently which gave a lot of practical and theoretical exposure. Students are given complete freedom in giving their views for the betterment of the department.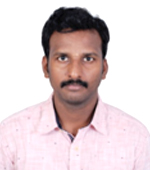 Mr.Sriram, 2012 – 2014, Senior Structural Engineer, ENOIA Babcock Borsig Pvt Ltd, Chennai
The academic experience with a world class infrastructure and excellent faculty at B.S.AbdurRahman Crescent Institute of Science and Technology has endured me with a lifelong career excellence. Theexceptional programmes and teaching methodologies assisted by practical skills and industry interface have given me the confidence to pursue my career ahead. The all-time support and motivation of the faculty members of Civil Engineering Department has enlightened me throughout the beautiful journey.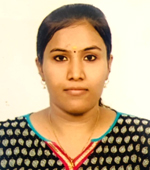 Menaka A.S, 2013-2015, Research scholar (Phd) in Building technology and construction materials, IIT MADRAS
I feel glad and were lucky to complete our M.Tech in Structural engineering at B.S.AbdurRahman Crescent Institute of Science and Technology. I gained good knowledge in structural analysis, structural design, and foundation engineering. The enhanced lab facilities that are equipped with the latest machinery helped us alot in our research paper in final semester. This Master degree has helped me to excel in our career and with no doubt gained excellent knowledge in the technical field. Thanks to the management and faculty.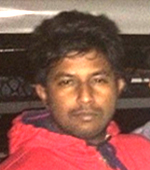 Er. Jude Rayer, 2014-2016, Project Manager – Structural Design, S & J Engineering Services
Chennai
I had a great experience at B.S.Abdur Rahman Crescent Institute of Science and Technology. I liked mostly the module pattern of academic teaching. The teaching was also carried out by the best visiting faculty from all over India and from abroad. I got the practical knowledge through internships which was the best part of our programme.