CFL – Home
The Centre for Leadership is initiated with an objective to improve the scholastic, leadership and behavioural quality of human resources who build business and nation. The Centre provides exclusive training on Leadership to corporate executives, senior administrators, faculty members and students of higher education institutions. The School Leadership Training Programme for senior school administrators and higher secondary teachers is also offered to support schools in establishing quality mandate in every process they undertake and in producing students with value system and vision.
Our uniqueness lies in our training content and delivery style, most importantly in our adaptability to client's requirements. Apart from conducting leadership training programmes, the centre also takes up initiatives to organise conferences, seminars, workshops and guest lectures on any people related concern. We also provide mentoring and coaching services to individuals and small groups, both from corporate and institutions.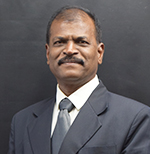 Director/CFL
Dr. Shanmugam Munuswamy
CFL Programmes
Choose your programme
….to add extra value to your corporate professionalism
….to your degree
The Centre for Leadership conducts three types of Leadership Training that caters to the needs of different market segments. The Management Development Programmes, the Faculty Leadership Programme and the Youth Leadership Programme. We offer both Certification and Diploma Programme, either of a shorter duration or a longer one, designed based on the requirements of our client.
There is a programme for each one of you, whether you are a Corporate Executive, a Senior Administrator, Faculty Member, a Student of Higher Education Institution or even a School Teacher, we can help you find the right leadership program that will address your psychological and behavioural makeover and fulfil your professional requirements. The program will be customized to suit your interest, experience and availability.
Management Development Programmes (MDP)
….for Corporate Executives
Strategic Level Leadership Programme
Executory Level Leadership Programme
Operative Level Leadership Programme
Domain Specific Leadership Programme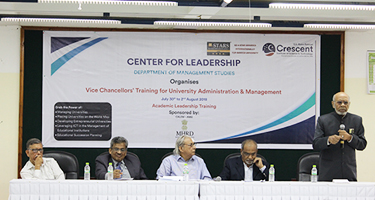 Faculty Leadership Programmes (FLP)
….for Schools and Higher Education Institutions
Global University Administrators Training Programme
Academic Leadership Programme
School Leadership Training Programme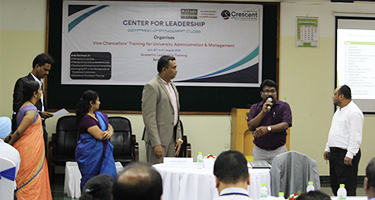 Youth Leadership Programmes (YLP)
….for Students of Higher Education Institutions
Corporate Behaviour and Connectivity Training
Training on Psychology & Psychometrics of Youth
Global Leadership and Adaptability Training Programme
Awareness Programme on HR Practices and the Reality Picture in Industries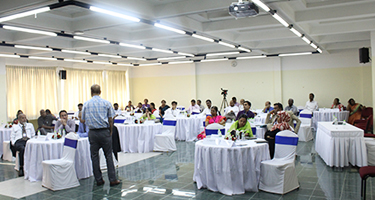 How will this Programme benefit you?
The leadership programme is designed to enhance the personality, behaviour competency and corporate skills of the participants resulting in smooth corporate adaptability as well. The Programme will strengthen your associating and inspiring skills. You will learn how to use power constructively. Additionally, you will learn the best practices to understand the factors present in your job environment and in your behaviour that can work against self and organizational growth. You will be taught to manage such situations and bring about positive change in you. This transformation in personality that would take place during the execution of this programme will in turn augment the transition of professionals to a higher level of efficiency and achievements.
For students, the leadership programme will help in sensitizing, concerning various industry practices and job specifications. The training programme will primarily focus on developing the leadership qualities and behaviour modification of students to face the competitive world, resulting in productive employment.
A string of novel sessions on process and execution using in-basket exercises, situation analysis, role place, games, sensitivity training, mentoring and coaching will increase your latent quality and abilities to become efficient leaders.
Summing up to say "This is the centre and these are the programmes you were looking for, as this is designed exclusively for your professional escalation"
Internal Associates