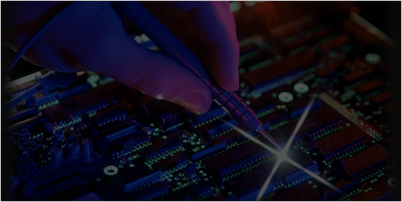 School of Electrical and Communication Sciences
M.Tech. Power Systems Engineering
Eligibility for Admission
B.E. / B.Tech. in EEE / ECE / EIE / ICE / or Equivalent degree in relevant field with a minimum CGPA of 5.0 / 50% of marks.
Admission is based on the CGPA /Percentage obtained in the UG degree and performance in the Crescent PG Entrance Exam (CPGEE)
Applicants who have already appeared in the National level Entrance Exams like GATE, TANCET, etc., and have secured valid scores are exempted from appearing CPGEE
Admission 2021-22
M.Tech. Fee Structure
1. For Non-GATE Candidates
Tuition Fee per Semester – CGPA in UG Programme
Sl. No.
Name of the Programme
9.0 and above
8.0 to 8.9
7.0 to 7.9
Below 7.0
1
M.Tech
Rs 10,000
Rs 20,000
Rs 30,000
Rs 40,000
Merit Scholarship for M.Tech. Programme (Non-Gate Candidates)
CGPA in UG Programme
Scholarship on the fee
9.0 & Above
Rs.60,000/- per year as Scholarship*
8.0 – 8.9
Rs.40,000/- per year as Scholarship*
7.0 – 7.9
Rs.20,000/- per year as Scholarship*
2. For GATE Candidates
| Sl. No. | Name of the Programme | Tuition Fee per Semester |
| --- | --- | --- |
| 1 | M.Tech | Rs 10,000 |
Amenities and Service Fee – One time payment at the time of admission
1
Amenities and Service Fee
Rs 20,000
Hostel Fee
*Hostel Fee per Year
1
Establishment Charges
Rs 40,000/-
2
Boarding Charges
Rs 55,000/-
Total
Rs 95,000/-
*Amenity and Service Fee: Rs.5000/- (one time payment)
Transport Charges
*Transport Charges per Year (Optional)
1
A.C. Bus
Rs 40,000/- to 50,000/-
*Transport charges varies based on the distance
Admission Brochure 2021-22
Programme Educational Objectives:
To develop competent and skilled power system engineers to meet the national and international industrial requirements
To meet the day to day challenges faced by the power sector due to deregulation and to equip the students in power system software applications
To meet the challenges of today's clean energy sector and to contribute to the environmental social concerns
To train the students to realistic industrial environment, meeting the modern engineering practices
Programme outcomes
Engineering knowledge: Apply the knowledge of mathematics, science, engineering fundamentals, and an engineering specialization to the solution of complex engineering problems
Problem analysis: Identify, formulate, review research literature, and analyze complex engineering problems reaching substantiated conclusions using first principles of mathematics, natural sciences, and engineering sciences
Design/development of solutions: Design solutions for complex engineering problems and design system components or processes that meet the specified needs with appropriate consideration for the public health and safety, and the cultural, societal, and environmental considerations
Conduct investigations of complex problems: Use research-based knowledge and research methods including design of experiments, analysis and interpretation of data, and synthesis of the information to provide valid conclusions
Modern tool usage: Create, select, and apply appropriate techniques, resources, and modern engineering and IT tools including prediction and modeling to complex engineering activities with an understanding of the limitations
The engineer and society: Apply reasoning informed by the contextual knowledge to assess societal, health, safety, legal and cultural issues and the consequent responsibilities relevant to the professional engineering practice
Environment and sustainability: Understand the impact of the professional engineering solutions in societal and environmental contexts, and demonstrate the knowledge of, and need for sustainable development
Ethics: Apply ethical principles and commit to professional ethics and responsibilities and norms of the engineering practice
Individual and team work: Function effectively as an individual, and as a member or leader in diverse teams, and in multidisciplinary settings
Communication: Communicate effectively on complex engineering activities with the engineering community and with society at large, such as, being able to comprehend and write effective reports and design documentation, make effective presentations, and give and receive clear instructions
Project management and finance: Demonstrate knowledge and understanding of the engineering and management principles and apply these to one's own work, as a member and leader in a team, to manage projects and in multidisciplinary environments
Life-long learning: Recognize the need for, and have the preparation and ability to engage in independent and life-long learning in the broadest context of technological change
Programme Specific Outcomes
Ability to provide solutions for power system problems to meet global requirements
Have ability to apply various industrial power system software packages in the areas of planning and operation of power systems
To have a substantial knowledge, in emerging areas such as deregulation of power system, smart grid and clean energy
Salient features
NAAC Accredited Institution
Well Qualified Faculty Members
State of the Art Laboratories
Special electives offered by industry professionals & faculty from abroad
Choice Based Credit System
Self Learning & Industry Internship
MoU with Industries & International Universities
Industry standard licensed software for power system simulation
Provision to carry out project work in the industry during project semester
Courses in Emerging Technologies
Credit Transfer from NPTEL / MOOC / SWAYAM courses
Scholarship available for meritorious students
Good Placement opportunities
Admission Brochure 2020-21
Testimonials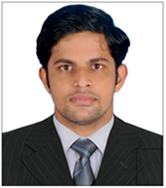 Muhammed Fasil T.P., 2013-15, M.Tech Power Systems Engineering, Assistant Researcher, Petroleum Institute, Abu Dhabi
I made one of the best decisions that I have ever made – "I decided to apply to B.S. Abdur Rahman University (BSAU), Chennai/India for Post-graduation (PG) in Electrical Engineering (EE)." To me BSAU is the bridge, no nono… I would better say the pillar to my success. Being a student at BSAU has been a great experience for me. I have had the opportunity to learn from professors who are leaders in the field of power system, as well as from young professors who are on par excellence. My professors were not only teachers but also mentors who were willing to help students anytime and in any situation. They taught me the proper way of learning and how to think critically. The facilities at the department is impeccable: one among those is 24 * 7 working PG simulation lab which includes latest high-level power system software packages, which is completely maintained by the PG students! Now, I am an Assistant Researcher at The Petroleum Institute, Abu Dhabiwhere I have done my PG M.Tech Project, and it is all because of the support that I have received from faculty of EEE department. Dear Professors, I thank you for grooming me well. I thank you for providing a vast educational program which added value and prestige to my profile.
---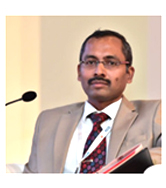 Dr.Arunachalam Sundaram, 2002-2004, Assistant Professor, Jubail Industrial College, Kingdom of Saudi Arabia