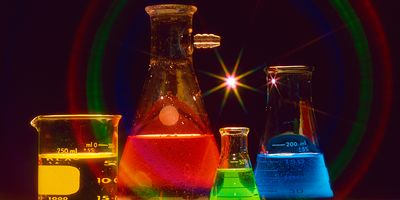 School of Physical and Chemical Science
M.Sc. Chemistry
For NRI Candidates
B.Sc. Chemistry / Applied Science
Candidate should secure minimum of 50% in graduation
English as one of the subjects of qualifying examination
Documents Required for NRI Admissions
1. NRI candidates should produce Employer Certificate of the sponsor – either Father or Mother.
2. Application form with all details furnished.
3. Photocopies of the following
(I) NRI bank account passbook (front page photocopy)
(II) Passport copy of the parent having NRI status.
(III) Passport copy of student (except for NRI-S candidates)
4. Equivalence Certificate issued by the Association of Indian Universities (AIU)
5. NRI Status Certificate in respect of father/mother.
6. Certificates of Educational Qualifications
10th Std/12th Std/Degree/Transfer Certificate / Migration Certificate (as applicable to specific
programme)
7. Medical Fitness Certificate
8. Undertaking Duly Countersigned By Parent/Guardian.
Admission, Transfer and Change of Course
Admission to various programs will be subject to verification of facts as in the original certificates /documents of the candidates. Management reserves the right to cancel admission if any discrepancy is noted, even at a later point any time after the admission. Such a decision will be final and binding on the candidate.
Admission offered to a candidate who has been provisionally admitted to a programme will stand cancelled if he/she does not submit the relevant documents in original pertaining to admission (such as Mark Sheet, Transfer Certificate, Migration Certificate and Conduct Certificate, etc.) to the concerned Admissions Officer before the stipulated date. NRI student who has been granted admission to a particular programme shall not be allowed to change the programme subsequently.
It is the responsibility of the candidates to ascertain whether they possess the requisite qualification for admission. If the candidates furnish mark sheets of the qualifying examination only in grades, the minimum marks pertaining to the grade obtained in the course will be taken into consideration while determining the marks in the subjects.
FEE STRUCTURE FOR NRI STUDENTS
S.No
Programme
Tuition Fee per Semester (USD)
Amenities and Service Fee (USD)
(one-time payment)
Total (USD)
1
M.Sc. Chemistry (2 years)
500
500
1000
Hostel
Hostel Fee Per Year
Non A/C – Four Sharing
USD 1400
A/C – Four Sharing
USD 2000
A/C – Three Sharing
USD 2100
A/C – Twin Sharing
USD 2200
International Hostel A/C – Twin Sharing
USD 2700
Caution Deposit (Refundable)
USD 100
Programme Educational Objectives
To demonstrate a broad knowledge of descriptive Chemistry.
To impart the basic analytical and technical skills to work effectively in the various fields of chemistry.
To motivate critical thinking and analytical skills to solve complex chemical problems, e.g., analysis of data, interpretation of spectra, prediction of chemical structure, team-based problem solving, etc.
To demonstrate an ability to conduct experiments in the above sub-disciplines with mastery of appropriate techniques and proficiency using core chemical instrumentation and modeling methods.
To perform accurate quantitative measurements with an understanding of the theory and use of contemporary chemical instrumentation, interpret experimental results, perform calculations on these results and draw reasonable, accurate conclusions.
To develop skills in quantitative modeling of static and dynamic chemical systems.
To develop laboratory competence in relating chemical structure to spectroscopic phenomena.
To synthesize, separate and characterize compounds using published reactions, protocols, standard laboratory equipment, and modern instrumentation.
Programme Outcomes
On successful completion of this programme, the students will be able to
Think critically and analyze chemical problems.
Present scientific and technical information resulting from laboratory experiments in both written and oral formats.
Work effectively and safely in a laboratory environment.
Use technologies/instrumentation to collect and analyze data.
Work in teams as well as independently.
Apply modern methods of analysis to chemical systems in a laboratory setting