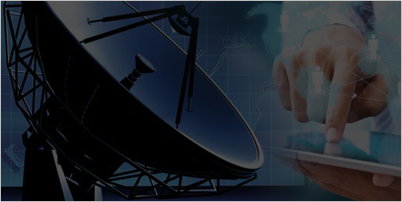 School of Electrical and Communication Sciences
B.Tech. Electronics & Communication Engineering
Eligibility For B.Tech. Programme
Candidates should have passed 12th standard examination conducted by State Board / CBSE / ISC or equivalent examination with a minimum aggregate of 50% marks in Mathematics, Physics and Chemistry.
Candidates should have appeared for the Crescent Institute Engineering Admission Test (CIEAT 2022) or should have a valid score in JEE (Main).
Candidates who have studied in Regular, Full time and Formal Education alone are eligible to apply.
Age Limit: Candidates date of birth should fall on or after 1st July 2000.
CIEAT 2022 – Crescent Institute Engineering Admission Test
Selection Process
Candidates shall be selected for admission to B.Tech. Programme of all branches of study based on the merit in the qualifying examination and the marks scored in the Crescent Institute Engineering Admission Test (CIEAT-2022) conducted by B.S.Abdur Rahman Crescent Institute of Science and Technology. Candidates having a valid score in JEE (Main) will be directly selected for admission.
CIEAT 2022 (Phase – I) (Online Proctored Test) is scheduled to be conducted on 5th March, 2022
Applications are invited from prospective Candidates.
For Enquiries
Helpline : +91 95432 77888
e-mail : admissions@crescent.education
Admission 2022-23
B.Tech. Programmes*
Programme
*Tuition Fee per Semester based on % of marks in
Maths, Physics & Chemistry (INR)
80% and above
60 – 79.99%
Below 60%
Electronics & Communication Engineering
Rs 30,000*
Rs 50,000*
Rs 1,00,000
Merit Scholarship for B.Tech. Programmes
+2 Cut off marks range
Scholarship on the fee
80% and above
Rs.1,40,000/- per year as Scholarship*
60 – 79.99%
Rs.1,00,000/- per year as Scholarship*
*To receive the merit scholarship in the subsequent years, students should secure minimum CGPA (Cumulative Grade Point Average) of 7.5 in the semester examinations at the end of every academic year.
Amenities and Service Fee for B.Tech., B.Arch. and B.Des. (INR) – One time payment at the time of admission
1
Amenities and Service Fee
Rs 35,000/-
*Hostel Fee per Year
Establishment Charges
Rs 40,000/-
Boarding Charges
Rs 55,000/-
Total
Rs 95,000/-
*Amenity and Service Fee: Rs 5,000/ (one time payment)
Transport Charges
*Transport Charges per Year (Optional)
A.C. Bus
Rs 40,000/- to 50,000/-
*Transport charges varies based on the distance
Admission Brochure 2021-22
Why B.Tech ECE@Crescent?
Outcome Based Education with Professional elective courses offered in RF Communication & signal processing, VLSI & Embedded systems and AI & Robotics
Provision for Minor degree in Augmented/Virtual reality/Robotics/3D Printing/Electric Vehicles/Industrial automation/GIS & Remote sensing/Computational Biology
Internship, Project, Placement opportunities at Core companies through our MoU with National Instruments, Nokia networks & Solutions, Jasmin Infotech etc.,
Affiliate faculty from industry experts /international Universities like Purdue University, San Francisco State University, Canada, Altran Technologies, Altiostar India Pvt Ltd etc.,
Active professional society student chapter of IE(I) and IETE
Well-equipped laboratories with industry standard hardware and software
100% placement opportunity for eligible students in companies like Robert Bosch, Mindtree, Ericsson, Microsoft, National Instruments etc.,
Value Added Programme on Automotive Embedded Systems, LabVIEW certification in association with Industries and credit transfer through MOOC courses.
Programme Educational Objectives
To provide fundamental knowledge in Mathematics and Basic Sciences to solve problems in Electronics and Communication Engineering
To impart necessary knowledge and skills in the area of Microelectronics, Signal Processing, Telecommunication and Networking
To impart practical knowledge and skill sets with the state of the art industrial hardware and software tools to meet the industrial requirement
To provide knowledge in related disciplines of electronics engineering through elective courses to enable them to work in multidisciplinary areas
To train in soft skills to attain leadership roles in industries
Programme Outcomes
On successful completion of the programme, the graduates will be able to:
Engineering knowledge: Apply the knowledge of Mathematics, Science and Electronics & communication Engineering fundamentals to solve the complex engineering problems
Problem analysis: Identify, formulate, review research literature and analyze complex engineering problems reaching substantiated conclusions using first principle of Mathematics, Electronics and Communication Engineering sciences
Design/development of solutions: Design solutions for complex engineering problems and design system components or processes that meet the specified needs with appropriate consideration for the public health and safety, and the cultural, societal and environmental considerations
Conduct investigations of complex problems: Use research-based knowledge and research methods including design of experiments, analysis and interpretation of data and synthesis of the information to provide valid conclusions
Modern tool usage: Create, select, and apply appropriate techniques, resources, and modern engineering and IT tools including prediction and modelling to complex engineering activities with an understanding of the limitations
The Engineer and Society: Apply reasoning informed by the contextual knowledge to assess societal, health, safety, legal and cultural issues and the consequent responsibilities relevant to the professional engineering practice
Environment and sustainability: Understand the impact of the professional engineering solutions in societal and environmental contexts, and demonstrate the knowledge of and need for sustainable development
Ethics: Apply ethical principles and commit to professional ethics and responsibilities and norms of the engineering practice
Individual and team work: Function effectively as an individual, and as a member or leader in diverse teams, and in multidisciplinary settings
Communication: Communicate effectively on complex engineering activities with the engineering community and with society at large, such as, being able to comprehend and write effective reports and design documentation, make effective presentations, and give and receive clear instructions
Project management and finance: Demonstrate knowledge and understanding of the engineering and management principles and apply these to one's own work, as a member and leader in a team, to manage projects and in multidisciplinary environments
Life-long learning: Recognize the need for, and have the preparation and ability to engage in independent and life-long learning in the broadest context of technological change
Communication Systems: Analyze and assess various aspects of communication systems and communication mediums for efficient utilization of resources
Signal Processing: Apply the concepts of signal processing to real world data for effective analysis and optimization of Information systems
Electronic Systems: Design and develop appropriate electronic subsystem to address the application needs of complex engineering problems
Click here for Detailed Syllabus
Testimonial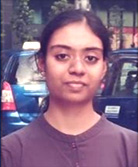 Karthiyayini R, B.Tech – ECE (2016-2020), Selected in Ford, TCS, Infosys, HCL, Renault & Nissan
It gives me immense pleasure to share my experience as a student of ECE Department at BSACIST. The guidance I received from well experienced faculty, industry standard infrastructure and student friendly environment of the ECE department gave me a great learning experience. I have started my career at the Ford Motor Company, and I extend my gratitude to the Department of Electronics & Communication for nurturing a professional out of a student.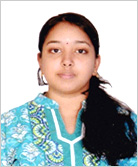 Sharanya, B-Tech ECE (2015-2019), Member Technical Staff, Zoho Corporation
I had completed my Bachelor's degree in ECE from BSACIST (2015 – 2019). The four year journey at crescent gave me a lot of curricular and co-curricular opportunities to explore and enrich my knowledge. I had been placed at Value Labs, TCS and Data Patterns through On-Campus placement. I thank the department and our faculty who have played a key role in enhancing my technical, communicational and leadership skills.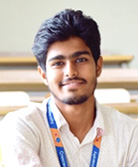 Sriram Baradwaj.B, B.Tech E.C.E (2017-2021), Ernst and Young LLP, Analyst – Technology Consulting
It gives me an immense pleasure to be working at Ernst and Young LLP as an analyst in Technology Consulting with a salary package 4.25 lakhs/annum. I express my sincere regards to my Institute and especially to the Department of E.C.E for guiding me through each and every process. I thank them for their sincere efforts in bringing the best out of me. Overall, it was a great learning experience. I am thankful to the faculty for their exceptional guidance that helped me to shape myself and pursue further in my career.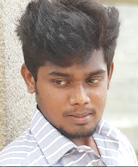 Mr. M.Mohammed Haris, B-Tech ECE (2016-2020), Business Development Associate, Byjus, Madurai.
I owe a large part of my success and career foundation to the ECE department of B.S Abdur Rahman Crescent Institute of Science and Technology which encouraged me to learn and also explore new horizons in both technical and career related aspects. The academic inputs I received from the staff members secured me placement offer in a dynamic company. The department not only imparted theoretical knowledge, but also a follow up of relevant laboratory classes and workshops helped me in gaining real time experience. I could happily culminate the four years study process with being able to learn, unlearn and relearn. The department helped me in finding myself and also to step up into the next quantum of life in a fruitful manner. Thank you so much for all that has been imbibed and creating memories of a lifetime.
Alumni Video feedback
Ms.Monica Clement, B.Tech ECE (2013-2017) Batch, Tech Support, Single Point, Canada
Mr.Sulthan Syed Ibrahim, B.Tech ECE (2005-2009) Batch, Air Traffic Controller
Mr.Mohammed Akeel Sulthan, B.Tech ECE (2010-14) Batch, Senior Software Engineer, Robert Bosch