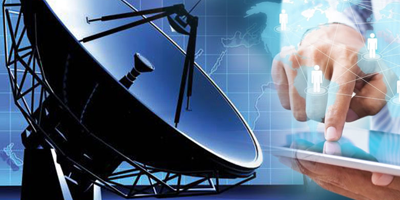 School of Electrical and Communication Sciences
Electronics & Communication Engineering
For NRI Candidates
Candidates should have completed 12 years of schooling (equivalent to 10+2 system of Indian education, CBSE, ISC etc.) with Physics, Chemistry, Mathematics as compulsory subjects. The candidates should have minimum average of 50% marks in Physics, Chemistry and Mathematics.
For NRI Students
English as one of the subjects of qualifying examination.
Mathematics, physics and Chemistry as compulsory subjects.
Candidates completed A Levels, IB, STPM, HSC, WASSCE, NCEA Level 3, American High School Diploma, etc. with minimum 50% aggregate or equivalent grade in Physics, Chemistry and Mathematics and a pass in English.
Candidates studied under American High School system are eligible, if the above courses have been studied in the 11th and 12th grades or 'AP' (Advanced Placement) courses.
Date of birth of the candidate should fall on or after 1st July, 1998.
Documents Required for NRI Admissions
1. NRI candidates should produce Employer Certificate of the sponsor – either Father or Mother.
2. Application form with all details furnished.
3. Photocopies of the following
(I) NRI bank account passbook (front page photocopy)
(II) Passport copy of the parent having NRI status.
(III) Passport copy of student (except for NRI-S candidates)
4. Equivalence Certificate issued by the Association of Indian Universities (AIU)
5. NRI Status Certificate in respect of father/mother.
6. Certificates of Educational Qualifications
10th Std/12th Std/Degree/Transfer Certificate / Migration Certificate (as applicable to specific
programme)
7. Medical Fitness Certificate
8. Undertaking Duly Countersigned By Parent/Guardian.
Admission, Transfer and Change of Course
Admission to various programs will be subject to verification of facts as in the original certificates /documents of the candidates. Management reserves the right to cancel admission if any discrepancy is noted, even at a later point any time after the admission. Such a decision will be final and binding on the candidate.
Admission offered to a candidate who has been provisionally admitted to a programme will stand cancelled if he/she does not submit the relevant documents in original pertaining to admission (such as Mark Sheet, Transfer Certificate, Migration Certificate and Conduct Certificate, etc.) to the concerned Admissions Officer before the stipulated date. NRI student who has been granted admission to a particular programme shall not be allowed to change the programme subsequently.
It is the responsibility of the candidates to ascertain whether they possess the requisite qualification for admission. If the candidates furnish mark sheets of the qualifying examination only in grades, the minimum marks pertaining to the grade obtained in the course will be taken into consideration while determining the marks in the subjects.
FEE STRUCTURE FOR NRI STUDENTS
S.No
Programme
Tuition Fee per Semester (USD)
Amenity Fee (USD)
(one-time payment)
1
B.Tech. Electronics & Communication Engineering (4 years)
Percentage of Marks in Physics, Chemistry & Maths in +2 Exam
80% and above: 1500*
60% to 79%: 2000*
Below 60%: 2500
500
*To receive the merit scholarship in the subsequent years, students should secure minimum CGPA (Cumulative Grade Point Average) of 7.5 in the semester examinations at the end of every academic year.
Refund Rules
| S.No. | Percentage of Refund of Fee | Point of time when notice of withdrawal of admission is received in the HEI |
| --- | --- | --- |
| 1 | 100%* | 15 days or more before the formally-notified last date of admission |
| 2 | 90% | Less than 15 days before the formally-notified last date of admission |
| 3 | 80% | 15 days or less after the formally-notified last date of admission |
| 4 | 50% | 30 days or less, but more than 15 days, after formally-notified last date of admission |
| 5 | 00% | More than 30 days after formally-notified the last date of admission |
*The processing fee of 5% of fee paid will be deducted
Hostel Fee Per Year
NRI Students
A/C Double Sharing (Accommodation & Boarding)
USD 2,200
Caution Deposit (Refundable)
USD 100
Total
USD 2,300
Programme Educational Objectives
To provide a fundamental knowledge in Mathematics and Basic Sciences to enable to solve problems in Electronics and Communication Engineering.
To impart necessary knowledge and skill in the area of Microelectronics, Signal Processing, Telecommunication and Networking.
To impart practical knowledge and skill sets with the state of the art industrial hardware and software tools to meet the industrial requirement.
To provide knowledge in related disciplines of electronics engineering through elective courses to enable them to work in multidisciplinary areas.
To train in soft skills to attain leadership roles in industries.
Programme Outcomes
B.Tech  (Electronics and Communication) Engineering Graduates will be able to
Engineering knowledge: Apply  the knowledge  of  Mathematics, Science  and  Electronics & communication Engineering  fundamentals to  solve  the  complex  engineering  problems.
Problem analysis: Identify, formulate, review research literature and analyze complex engineering problems reaching substantiated conclusions using first principle of Mathematics, Electronics and Communication Engineering  sciences.
Design/development of solutions: Design solutions for complex engineering problems and design system components or processes that meet the specified needs with appropriate consideration for the public health and safety, and the cultural, societal  and environmental considerations.
Conduct investigations of complex problems: Use research-based knowledge and research methods including design of experiments, analysis and interpretation of data  and synthesis of the information to provide valid conclusions.
Modern tool usage: Create, select, and apply appropriate techniques, resources, and modern engineering and IT tools including prediction and modeling to complex engineering activities with an understanding of the limitations.
The engineer and society: Apply reasoning informed by the contextual knowledge to assess societal, health, safety, legal and cultural issues and the consequent responsibilities relevant to the professional engineering practice.
Environment and sustainability: Understand the impact of the professional engineering solutions in societal and environmental contexts, and demonstrate the knowledge of and need for sustainable development.
Ethics: Apply ethical principles and commit to professional ethics and responsibilities and norms of the engineering practice.
Individual and team work: Function effectively as an individual, and as a member or leader in diverse teams, and in multidisciplinary settings.
Communication: Communicate effectively on complex engineering activities with the engineering community and with society at large, such as, being able to comprehend and write effective reports and design documentation, make effective presentations, and give and receive clear instructions.
Project management and finance: Demonstrate knowledge and understanding of the engineering and management principles and apply these to one's own work, as a member and leader in a team, to manage projects and in multidisciplinary environments.
Life-long learning: Recognize the need for, and have the preparation and ability to engage in independent and life-long learning in the broadest context of technological change.
Programme Specific Outcomes
Communication Systems: Analyze and assess various aspects of communication systems and communication mediums for efficient utilization of resources.
Signal Processing: Apply the concepts of signal processing to real world data for effective analysis and optimization of Information systems.
Electronic Systems: Design and develop appropriate electronic subsystem to address the application needs of complex engineering problems.