About CIIC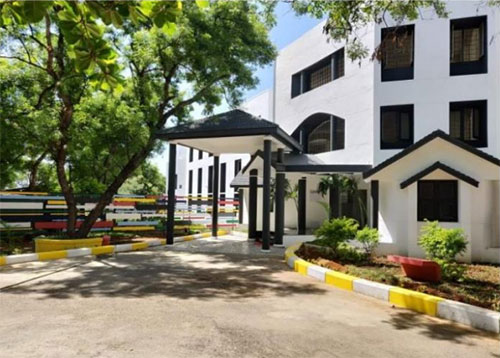 For more information visit

Crescent Innovation & Incubation Council (CIIC) has been established as a Section-8 not for profit company and will act as a "One Stop Shop – Technology Business Incubator (TBI)" for Start-ups. CIIC facilitates entrepreneurial & innovative ecosystem to all the stakeholders including the students, faculty, industry, investors and society at large. CIIC is under the ambit of BSA Crescent Institute of Science & Technology which is deemed to be university under section 3 of UGC Act 1956. CIIC is presently focusing on the disruptive technologies in the domains of Industry 4.0, Life Sciences & Mobility Transportation. CIIC has setup 22,000 sqft state-of-art facility for start-ups. Under the CIIC umberalla we have following verticals.
Crescent Innovation & Incubation Council (CIIC) – Demonstrating Entrepreneurship
Entrepreneurship Development Cell (EDC) – Seeding Entrepreneurship
Dr.APJ Abdul Kalam Innovation Centre – Nurturing Entrepreneurship
IPR – Intellectual Property Rights Cell
Centre for Qualitative Research in Human Nature and Organisational Politics
Centre for Innovation in Teaching and Learning
CIIC has strong back-up of Entrepreneurship Development Cell (EDC) predominantly run by student e-leaders since 1999 and also Dr.APJ Abdul Kalam Innovation Centre which nurtures early stage innovation and has funded 12 innovative projects. CIIC also has tie-up with Wadhwani Foundation for providing Social Entrepreneurship Course as a mandatory elective for all 800+ final year students and tie-up with University of Missouri, USA for Lifesciences Innovation & Entrepreneurship course.
Demonstrating Entrepreneurship
CIIC is recognised as one of the Incubator in Start-up India Hub and Institutional Innovation Council in Ministry of Human Resource Development (MHRD) Innovation Cell (MIC). Recently CIIC has been recommended for Rs.1.8 Cr BIONEST Incubator grant from Biotech Industry Research Assistance Council (BIRAC), Department of Biotechnology, Govt of India is the single largest grant ever received by our Institute.
Vision
To nurture our society by nudging the entrepreneurs with integrity, sustainability and innovation.
Mission
To facilitate the sparks of budding entrepreneurs
To inculcate the young student minds from ideation to start-up establishment through mentoring.
To bridge the start-ups with the angel investors & venture capitalists