Careers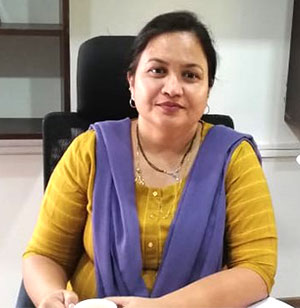 Dr Nikhat M Hamza
Director Human Resources & Faculty Training and Development
Email: directorhr@crescent.education
https://in.linkedin.com/pub/nikhat-hamza/45/948/825
http://recruiters.naukri.com/profile/nikhathamza-headhr
https://groups.google.com/d/forum/naukri-bus

https://www.facebook.com/nikhat.hamza

My Blog
Message from Director, Human Resources & FTA
We at Human Resource Department impact the personal and professional lives of faculty and staff in significant and noteworthy ways; we stand by with the staff from recruitment till retirement. We believe in hiring Intellectual, highly motivated, committed and passionate employees.
It could be said that an organization's key staff are not always their best staff when conditions are challenging. The adage, "When the going gets tough, the tough get going," holds true here. It's vitally important that organizations have their fingers on the talent pulse and that senior staff have a clear picture of the key skills, knowledge, and expertise they will need to draw on to guide them through the downturn and those they will need to take advantage of the upturn when it comes.
Globalization has had a significant impact on the structure and function of organizations because they provide a diversity of talent, the best skills and cultural adaptability. Recruiting a diverse team represents a challenge for recruiters but also a big reward in terms of long-term development of the organization.
Faculty Training and Development
Ultimately, an institution is measured not by its bricks and mud's but by the legacies of its faculty, whose expertise and experience prepare students to shape society in positive and productive ways for the decades to come.If the most cherished assets of a institute are its faculty, then a commitment to faculty development ought to be prominent in the activities supported by its leadership.
We regularly give trainings to our staff so that they are excellent in the performance and can contribute towards Universities Vision and Mission. We are focused on keeping a healthy & competitive working environment where all our employees work together as a team.
Our goal is to recognize ourselves as one of the best places to work not only in India but also abroad.
Note: We make our best effort to interact with each and every candidate personally, however, since we receive many applications it is difficult for us to respond to each and every application. But if we do not contact you that may be because of numerous reasons why we were not able to process your request however your details are always with us; we revert you whenever we have openings that suit your experience and qualification.