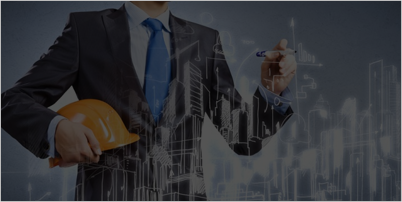 School of Infrastructure
Civil Engineering
Eligibility For B.Tech Programme
Candidates should have passed 12th standard examination conducted by State Board / CBSE / ISC or equivalent examination with a minimum aggregate of 50% marks in Mathematics, Physics and Chemistry.
Candidates should have appeared for the Crescent Institute Engineering Admission Test (CIEAT 2020) or should have a valid score in JEE (Main).
Candidates who have studied in Regular, Full time and Formal Education alone are eligible to apply.
Age Limit: Candidates date of birth should fall on or after 1st July 1998.
B.Tech LATERAL ENTRY-ELIGIBILITY
Diploma (3 years) in Engineering/Technology awarded by state Board of Technical Education or Equivalent,with a minimum of 50% of marks.
Or
B.Sc.Degree from recognized university with a minimum of 60% of marks.Mathematics should be one of the subjects of study.
Age Limit:Candidates date of birth should fall on or after 1st July 1998.
CIEAT 2020 – Crescent Institute Engineering Admission Test
Selection Process
Candidates shall be selected for admission to B.Tech Programme for all branches based on the merit in the qualifying examination and marks scored in the Engineering Admission Test (CIEAT) conducted by the B.S.Abdur Rahman Crescent Institute of Science and Technology.
Date of CIEAT 2020 at the Institute Campus, Chennai: 16th to 20th April 2020
Date of CIEAT 2020 at the below Cities all over India: 18th April 2020
CIEAT 2020 will be conducted at the following cities.
Test Cities
Ahmedabad
Bengaluru
Calicut
Chennai
Coimbatore
Hyderabad
Kolkata
Madurai
Nellore
New Delhi
Neyveli
Puducherry
Pune
Ramanathapuram
Salem
Srinagar
Tiruchirappalli
Tirunelveli
Vaniyambadi
Vellore
Applications are invited from prospective Candidates.
For Enquiries
Helpline : +91 95432 77888
e-mail : admissions@crescent.education
B.Tech. Programmes*
Sl. No.
Name of the Programmes
*Tuition Fee per Semester based on % of marks in
Maths, Physics & Chemistry (INR)
90% and above
80 – 89%
Below 80%
1
Civil Engineering
Rs 25,000*
Rs 45,000*
Rs 75,000
Name of the Programmes
Tuition Fee per Semester based on % of marks in Diploma (INR)
90% and above
80 – 89%
Below 80%
B.Tech. (Lateral Entry)
Rs 25,000
Rs 50,000
Rs 75,000
Merit Scholarship for B.Tech. Programmes
+2 Cut off marks range
Scholarship on the fee
90% and above
Rs.1,00,000/- per year as Scholarship*
80 – 89%
Rs.60,000/- per year as Scholarship*
*To receive the merit scholarship in the subsequent years, students should secure minimum CGPA (Cumulative Grade Point Average) of 7.5 in the semester examinations at the end of every academic year.
Refund Rules
| S.No. | Percentage of Refund of Fee | Point of time when notice of withdrawal of admission is received in the HEI |
| --- | --- | --- |
| 1 | 100%* | 15 days or more before the formally-notified last date of admission |
| 2 | 90% | Less than 15 days before the formally-notified last date of admission |
| 3 | 80% | 15 days or less after the formally-notified last date of admission |
| 4 | 50% | 30 days or less, but more than 15 days, after formally-notified last date of admission |
| 5 | 00% | More than 30 days after formally-notified the last date of admission |
*The processing fee of 5% of fee paid will be deducted
Amenity Fee for B.Tech., B.Arch. and B.Des. (INR) – One time payment at the time of admission
1
Amenity Fee
Rs 30,000/-
2
Caution Deposit (Refundable)
Rs 5,000/-
Total
Rs 35,000/-
*Hostel Fee per Year
Establishment Charges
Rs 40,000/-
Boarding Charges (Advance)
Rs 50,000/-
Total
Rs 90,000/-
*Caution Deposit (Refundable)Rs 5,000/(one time payment)
Transport Charges
*Transport Charges per Year (Optional)
A.C. Bus
Rs 40,000/- to 50,000/-
*Transport charges varies based on the distance
Programme Educational Objectives
To provide fundamental knowledge in science and mathematics to understand civil engineering concepts.
To equip with knowledge to plan, design, analyze, construct, maintain and manage civil engineering systems.
To provide understanding of various codes and standards in the field of design and construction.
To impart knowledge in theory and skills in practice on structural, geo-technical, geo-informatics, water resources, environmental and transportation engineering in solving civil engineering problems.
To inculcate knowledge of sustainability in various aspects of civil engineering.
To provide broad exposure on managerial, economic and ethical issues.
Programme Outcomes
On successful completion of the programme, the graduates will be able to
Apply the knowledge of mathematics, science, engineering fundamentals, and an engineering specialization to the solution of complex engineering problems.
Identify, formulate, research literature, and analyses complex engineering problems reaching substantiated conclusions using first principles of mathematics, natural sciences, and engineering sciences.
Design solutions for complex engineering problems and design system components or processes that meet the specified needs with appropriate consideration for the public health and safety, and the cultural, societal, and environmental considerations.
Use research –based knowledge and research methods including design of experiments, analysis and interpretation of data and synthesis of the information to provide valid conclusions.
Create, select, and apply appropriate techniques, resources, and modern engineering and IT tools including prediction and modeling to complex engineering activities with an understanding of the limitations.
Apply reasoning informed by the contextual knowledge to assess societal, health, safety, legal and cultural issues and the consequent responsibilities relevant to the professional engineering practice.
Understand the impact of the professional engineering solutions in societal and environmental contexts, and demonstrate the knowledge of, and need for sustainable development.
Apply ethical principles and commit to professional ethics and responsibilities and norms of the engineering practice.
Function effectively as an individual, and as a member or leader in diverse teams, and in multidisciplinary settings.
Communicate effectively on complex engineering activities with the engineering community and with society at large, such as, being able to comprehend and write effective reports and design documentation, make effective presentations, and give and receive clear instructions.
Demonstrate knowledge and understanding of the engineering and management principles and apply these to one's own work, as a member and leader in a team, to manage projects and in multidisciplinary environments.
Recognize the need for, and have the preparation and ability to engage in independent and life-long learning in the broadest context of technological.
Programme Specific Outcomes
Identify suitable construction materials, techniques and practices for Civil Engineering construction.
Plan, analyze, design and estimate civil engineering structures using relevant software and appropriate codal provisions.
Characterize water & wastewater and design sustainable water supply & sanitation schemes.