Industry Institute Partnership
In order to promote the IIP coordination and improve the industrial consultancy following activities are taken up by all the departments.
Arranging industry visits to students and faculty
Taking up industry oriented applied projects for final year UG and PG students
Inviting industry experts to deliver lectures in symposia, seminars and conferences organizing exhibitions / model contests / competitions to show case the efforts taken up by the students
Signing MoUs with industries and organizations for fruitful interaction
Conducting training programmes to industry personnel and provide certificate courses
Taking up consultancy services , testing support , product development and trouble shooting work for industries and so on
There are 37 MoUs signed by various departments from the inception of this institution till date in order to strengthen the interaction and research promotion with the following objectives. (see MOU)
Industry – University Meet 2011
Organized "Industry – University Meet 2011" on 6th Jan 2011 at the Convention centre. The main objective of the meet is to bridge the gap and promote the interaction between industry and university. More than 50 industries' top executives participated the Meet and had detailed discussion with the faculty members to have continued interaction in training and consultancy support.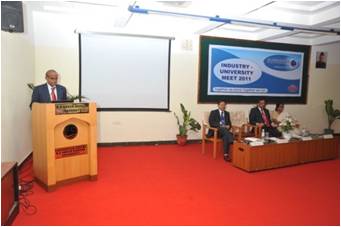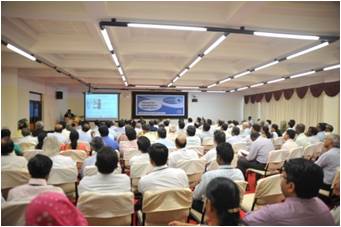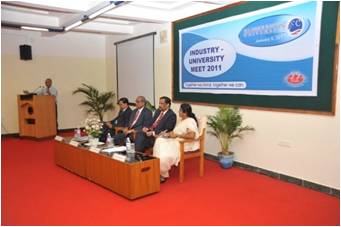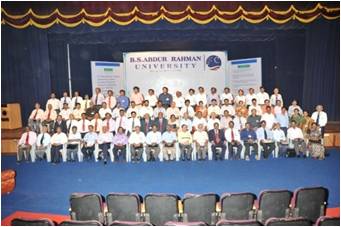 INDUSTRIAL CONSULTANCY WORK DURING LAST 3 YEARS
| INDUSTRIAL CONSULTANCY 2009-2012 | |
| --- | --- |
| Department | Consultancy and training programmes to industry (Rs lakhs) |
| MECHANICAL | 39.56 |
| CIVIL | 8.85 |
| POLYMER TECH | 8.30 |
| EEE | 4.00 |
| ECE | 0.47 |
| IT | 0.40 |
| CA | 2.20 |
| CBS | 1.00 |
| Total | 64.78 |