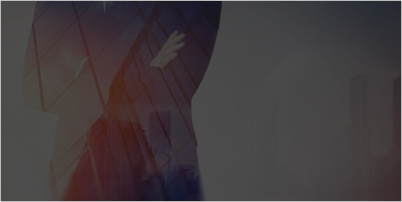 School of Social Sciences and Humanities
B.Com. General
ELIGIBILITY FOR B.Com. General
A pass in Higher Secondary Examination conducted by the State / Central Board of Secondary Education or its equivalent examination, with minimum of 50% overall aggregate. Students must have studied Commerce / Accountancy / Mathematics as one of the subjects
Candidate's date of birth should fall on or after 1st July 1999
Admission 2021-22
| Programme | Tuition Fee Per Semester |
| --- | --- |
| B.Com. | Rs 40,000 |
Amenities and Service Fee – One time payment at the time of admission
1
Amenities and Service Fee
Rs 20,000
Hostel Fee
*Hostel Fee per Year
1
Establishment Charges
Rs 40,000/-
2
Boarding Charges
Rs 55,000/-
Total
Rs 95,000/-
*Amenity and Service Fee: Rs 5,000/ (one time payment)
Transport Charges
*Transport Charges per Year (Optional)
1
A.C. Bus
Rs 40,000/- to 50,000/-
*Transport charges varies based on the distance
Programme Educational Objectives
To make students well versed with the various Accounting, Finance, and Business Law and Taxation policies in India
To facilitate taking up of various professional courses (CA, ICWA, CMA, CS etc.) by providing the necessary inputs.
To provide an in-depth understanding of various accounting and taxation rules to the students.
To provide sufficient knowledge and skills to students to seek employment or for managing business organization effectively.
To provide career oriented education to students so that they can either go for jobs or engage in self-employment.
Programme Outcomes
Apply the knowledge of Finance, Accounting, Taxation and Business Laws' specialization to the solution of complex real-world problems
Identify, formulate, review research literature, and analyze complex problems reaching substantiated conclusions using first principle of Finance, accounting, taxation and business laws
Design solutions for complex problems and design system components or processes that meet the specified needs with appropriate consideration for the public health and safety, and the cultural, societal, and environmental considerations
Conduct investigations of complex problems Use research-based knowledge and research methods including design of experiments, analysis and interpretation of data, and synthesis of the information to provide valid conclusions
Create, select, and apply appropriate techniques, resources, and modern accounting and IT tools including prediction and modelling to complex activities with an understanding of the limitations
Apply reasoning informed by the contextual knowledge to assess societal, health, safety, legal and cultural issues and the consequent responsibilities relevant to the professional practice
Comprehend the impact of the professional accounting, finance and management solutions in societal and environmental contexts, and demonstrate the knowledge of, and need for sustainable development
Apply ethical principles and commit to professional ethics and responsibilities and norms of the accounting, finance and management practices
Function effectively as an individual and as a member or leader in diverse teams, and in multidisciplinary settings
Communicate effectively on complex business activities with the business community and with society at large, such as, being able to comprehend and write effective reports and design documentation, make effective presentations, and give and receive clear instructions
Demonstrate knowledge and understanding of the accounting, finance and management principles and apply these to one's own work, as a member and leader in a team, to manage projects and in multidisciplinary environments
Recognize the need for and have the preparation and ability to engage in independent and lifelong learning in broadest context of technological changes
Programme Specific Outcomes
To cater to the manpower needs of companies in Accounting, Taxation, Business Laws, Auditing, Financial analysis and Management
To enrich communication, ethical values, team work, professional and leadership skill sets of students
To develop entrepreneurial and managerial skills in students, so as to enable them to establish and manage their businesses more effectively
To integrate knowledge, skill and attitude that will sustain an environment of learning and creativity among the students with an assurance for good careers