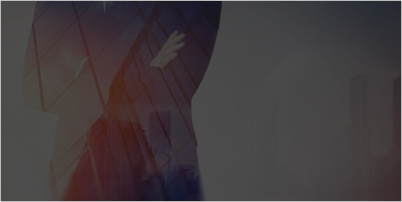 School of Social Sciences and Humanities
B.Com.
ELIGIBILITY FOR B.COM
A Pass in Higher Secondary Examination conducted by State or Central Board of Secondary Education or equivalent examination with a minimum of 50% overall aggregate of marks. Candidates must have studied commerce or Statistics as one of the subjects of study. Candidates date of birth should fall on or after 1st July 1998.
| Sl.No. | Programme | Tuition Fee Per Semester |
| --- | --- | --- |
| 1 | B.Com. | Rs 30,000 |
Refund Rules
| S.No. | Percentage of Refund of Fee | Point of time when notice of withdrawal of admission is received in the HEI |
| --- | --- | --- |
| 1 | 100%* | 15 days or more before the formally-notified last date of admission |
| 2 | 90% | Less than 15 days before the formally-notified last date of admission |
| 3 | 80% | 15 days or less after the formally-notified last date of admission |
| 4 | 50% | 30 days or less, but more than 15 days, after formally-notified last date of admission |
| 5 | 00% | More than 30 days after formally-notified the last date of admission |
*The processing fee of 5% of fee paid will be deducted
Amenity Fee – One time payment at the time of admission
1
Amenity Fee
Rs 15,000
2
Caution Deposit (Refundable)
Rs 5,000
Total
Rs 20,000
Hostel Fee
*Hostel Fee per Year
1
Establishment Charges
Rs 40,000/-
2
Boarding Charges (Advance)
Rs 50,000/-
Total
Rs 90,000/-
*Caution Deposit (Refundable) ( one time payment): Rs.5000/-
Transport Charges
*Transport Charges per Year (Optional)
1
A.C. Bus
Rs 40,000/- to 50,000/-
*Transport charges varies based on the distance
Programme Educational Objectives
To provide a strong foundation in Accounting, Business Laws and Taxation to the students
To prepare students to pursue professional courses like CA, CWA, CS etc
To provide sufficient knowledge and skills to students to seek employment or for managing business organization effectively
To provide career oriented education to students so that they can either go for jobs or engage in self-employment
Programme Outcomes
Be able to pursue the professional courses like CA, CWA, CS etc.
Communicate effectively and perform efficiently in the organization, social and personal life
Be able to aptly use the obligatory knowledge and skill to furnish as an entrepreneur and social entrepreneur
Be able to lead and manage a team effectually in varied situations