International Internship Offered
Industrial attachment program for students from Universiti Teknologi Mara (UiTM) Samarahan Campus, Sarawak, Malaysia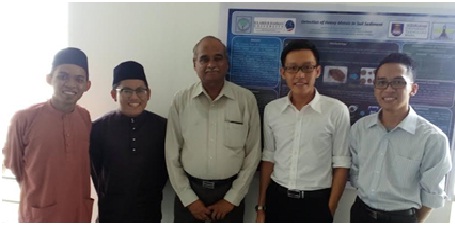 Four students from Universiti Teknologi Mara (UiTM) Samarahan Campus,, Sarawak, Malaysia has done research internship at school of life sciences between 1st August to 4th September 2015 on phytocompounds and their applications to cure infections and cancer.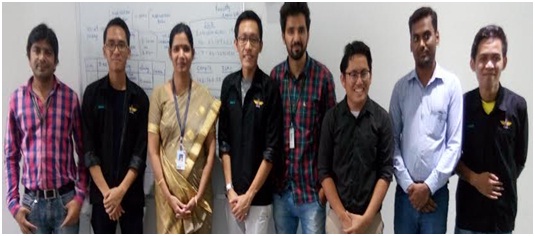 | Name of the student | Name of the guide | Title of the project |
| --- | --- | --- |
| Mohammad Hairaze Ezwandy Bin Adenan | Dr.S.Hemalatha | Antimicrobial activity and isolation of active compounds from leaf of the traditional african medicinal tree Kigelia africana (LAM) benth |
| Mozzarie Shahrayzam Bin Masidi | Dr.S.Hemalatha | Extraction and characterization of phytochemical compounds from Hemidesmus indicus L. |
| Gerald Grino Apil | Dr.S.Hemalatha | Detection of heavy metals in soil sediments |
| Dominic Anak Geruka | Dr.S.Hemalatha | Antibacterial and anticancerous efficacy of flavonoids isolated, purified and characterized from various parts of couroupita guianensis. |
National summer internship offered in Science for school student
From May 4-22, 2015 B.S.Abdur Rahman Institute organized free SummerInternship in Science programme for School Students. Out of 30 selected students from various schools , 11 students were done their projects at SLS and the ist, 2nd and third prizes are bagged by Ms. Santhoshini, Mr. Mothi and Ms. Divya lakshmi respectively and the projects are listed in the table below.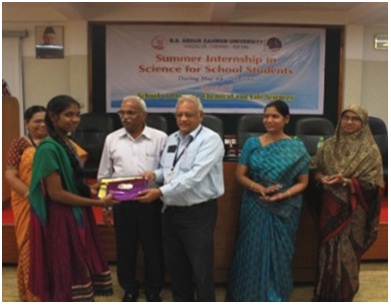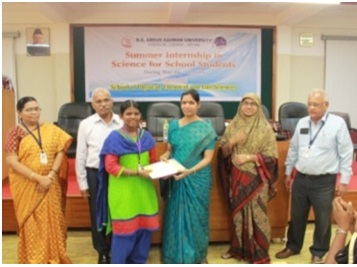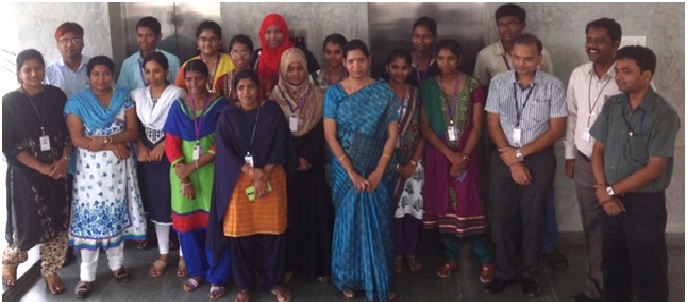 | Sno | Name of the student | NAME OF THE SCHOOL | NAME OF THE SUPERVISOR | TITLE OF THE PROJECT |
| --- | --- | --- | --- | --- |
| 1 | Mohamed Sheik Mothi | Alpha Mat.Hr.Sec.School, Sembakkam | Testing the efficacy of anti diabetic drug to control the pathogenic bacteria causing diabetic foot ulcer. | Novel method of delivering drugs to control UTI pathogens and testing their efficacy |
| 2 | Divya Lakshmi.K | Sri Vishwa Vidyalaya Hr.Sec.School,Vandalr | Dr.S.Hemalatha | Novel method of delivering drugs to control UTI pathogens and testing their efficacy |
| 3 | Athira.P.S | Neelan Mat. School, Guduvancheri. | Dr. Karthikeyan. R | Antibiotic susceptibility assay of commercially available three different antibiotic tablets on human pathogen |
| 4 | Sakthi Priya.M | Neelan Mat. School, Guduvancheri. | | Antibiotic susceptibility assay of commercially available antibiotic on human pathogen |
| 5 | Sabeena.B | Ebenezer Mat.School, New Perungalathur. | Dr. Khurshid Alam Khan | Ebola Virus: Unravelling pathogenesis & Treatment Strategies |
| 6 | Jeevitha.M | Ebenezer Mat.School, New Perungalathur. | Dr. Soumen Bera | Quantification of polyphenols in common food sources. |
| 7 | Pon Dharanieswari.P | Anitha Methodist Hr.Sec. School ,Vepery. | Dr. Neesar Ahmed | Characterization of Blood and Its component. |
| 8 | Thejal.H | Ebenezer Mat.School, New Perungalathur. | Dr. Shazia Jamal | Quantification of Proteins |
| 9 | Raeesah Firdhouse.S | Crescent Girls Mat.Hr.Sec School, Nungambakkam | Er.Kavitha | Green Bags to preserve and delay ripening of fruits |
| 10 | Santhoshini.J | Ebenezer Mat.School, New Perungalathur. | Dr. M.K.Sangeetha | Impact of an environmental influencing factor on Chick Embryogenesis |
| 11 | Hounandan.R | St.Anne's Mat.Hr.Sec.School,New Perungalathur | Dr. Amrita Roy | Diabetic Food–eat or delete? |