Motivational Talk by Our Alumni Mr. Mr. Mohammed Ali, I.A.S. District Collector, Kannur.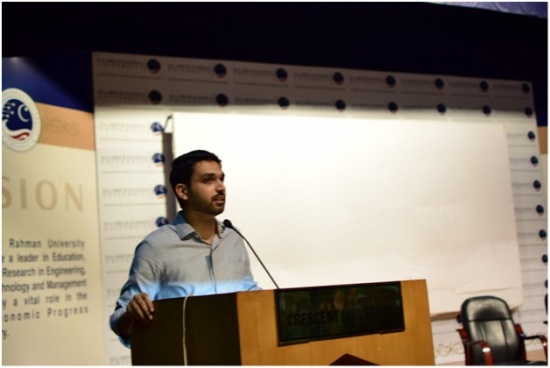 Prominent alumni of ECE department Mr. Mir Mohammed Ali, I.A.S, delivered an Inspirational speech on "Inspiring the young minds towards civil service examination" on 8th September 2017. Talk
Alumni Connect Program on 29th April 2017
Department of ECE has organized Alumni Connect 2017, a meet exclusively for the Alumni of ECE Department on 29th April, 2017 (Saturday), at  Seminar  Hall – 1, BSACU Convention Center.  Alumni from various batches had participated in the meeting along with the faculty of ECE Department.  A list of few….
Mr. Fawaz Hussain., M.D., Daystar Solar Ltd., (2002-2006 Batch), gave a short talk about the Solar Energy harvesting and how public can benefit from the Generation Based Incentive (GBI) scheme provided by MNRE, using Solar energy harvesting and net-metering. He is interested to deliver Guest lectures and joint workshops on Solar Implementation, Energy Audit & Analysis and Entreprenuership Development.
Mr. Arun Rajiv Kumar,(2008-2012 ) Tech. Analyst, Infosys Ltd., talked about the invasion of Cloud and Big-data in almost all form of computing.
Mr. R. Sudarshan, Cinematographer & Director, pointed out the importance of the field of electronics and communication in media