Infrastructure
10 UG and one PG class room with Internet (Wi-Fi), black board, OHP Projector, LCD projector facilities
Conference Room, Seminar Hall , Office room and Department Library(equipped with PC, Internet and LCD projector)
25 staff room and one HOD Room
The Department is equipped with the following labs
Networking Lab
Programming Lab
Operating System Lab
Web Technology Lab
PG Project Lab
Microprocessor Lab
Case Tools Lab
IBM Software Technologies Lab
NETWORKING LAB
Advance Networking Lab having WiFi connectivity in all machines with Internet. All programming languages & simulators are available. Lab has been used by M.Tech students and Research Scholars.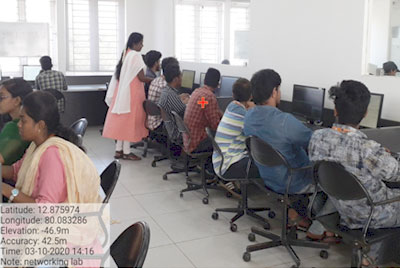 ---
PROGRAMMING LAB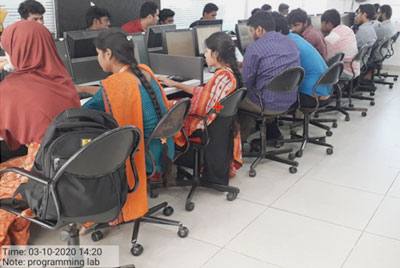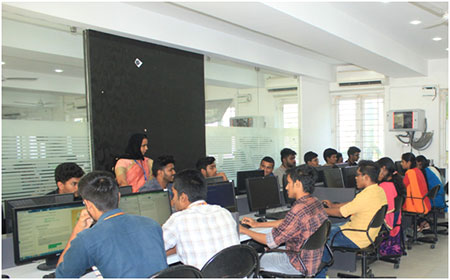 ---
OPERATING SYSTEMS LAB
SunSolaris Lab used by all UG students to do their programs in Networks. This lab can be accessed from the LAN lab using TelNet Connection.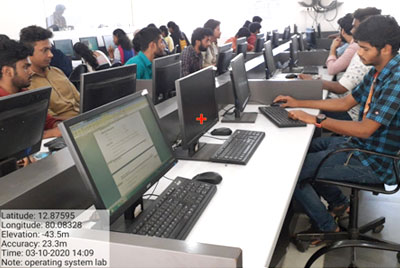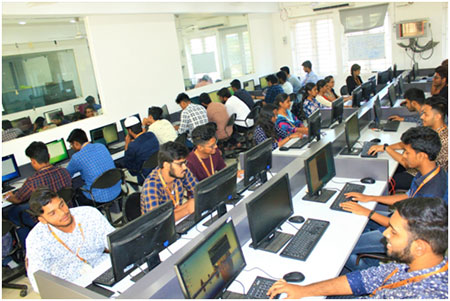 ---
WEB TECHNOLOGY & NETWORKING LAB
All programming languages are available. UG students are using this lab for doing their institute lab programs.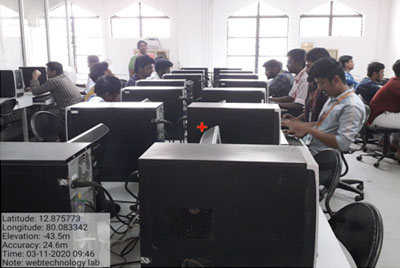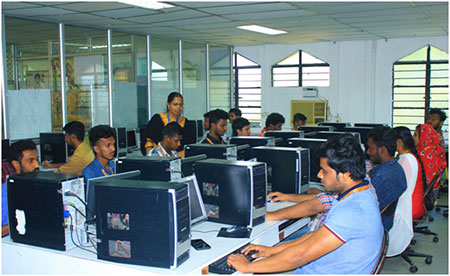 ---
P.G. PROJECT LAB
This lab is used by PG final year students for implementing their final year project works. Each student is having individual systems with their required latest project related software are available. Also final year PG students are making use of this lab for their Software development using Rational Rose software. Internet connection in each system is available.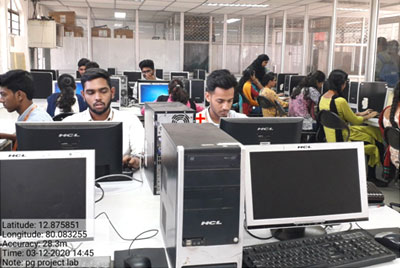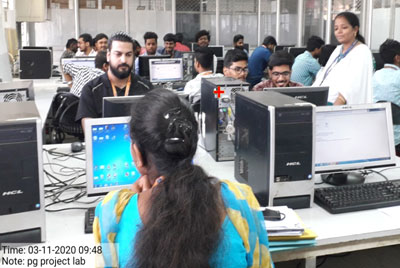 ---
MICROPROCESSOR LAB
8085, 8086 Kits are available along with interfacing cards. This lab is been shared by Mechanical and IT departments.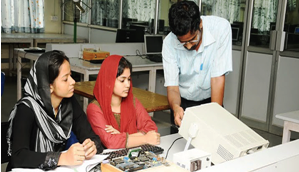 ---
CASE TOOLS LAB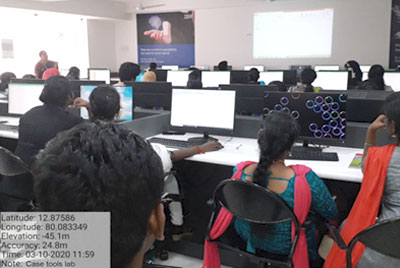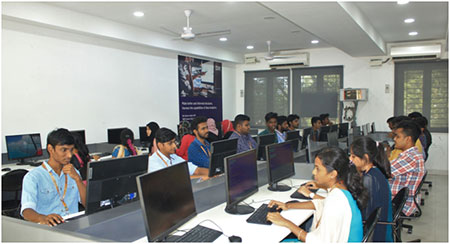 ---
IBM SOFTWARE TECHNOLOGIES LAB