Infrastructure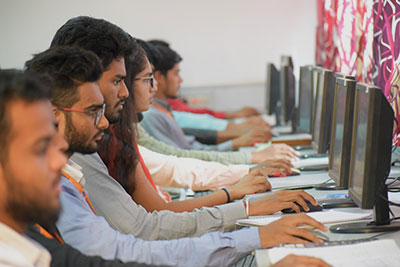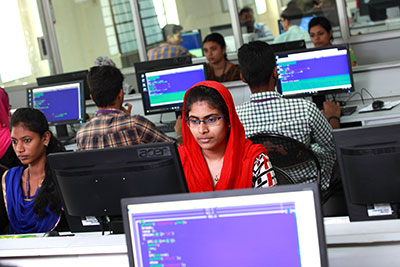 Classrooms
We have three well furnished class rooms and one seminar hall providing the ambience for students to acquire knowledge. State of art teaching aids such as LCD Projectors are used to provide a better learning experience to the students.
Laboratories
Five advanced computing laboratories with a total of 240 systems with latest configurations.
Major operating systems are Red-Hat Linux, Windows-7&8 and Windows-XP.
Latest software available are Oracle 9i & 11g, Developer 2000,Adobe Flash,Adobe Photoshop cs4,Visual Studio 2008,Mat Lab R12, Enterprise Architect,Borland c,c++,Ms-Office2007,Java and Netbeans.
Internet Facility 100MBps through NMEICT project(1GBPS-Physical Link).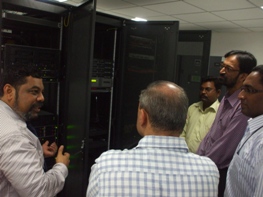 Equipments
Intel I3/core2duo systems(In 240 systems).
High End Laser Printers.
High End Servers ( HP )
Uninterrupted Power Supply(UPS)
I5 Laptops
LCD Projectors