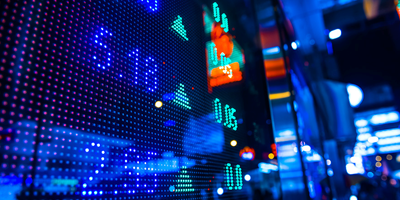 Management Studies
Marketing, Finance, HR, Operations, Systems, Entrepreneurship, Islamic, Banking & Finance, Logistics & Supply Chain Management and International Business
For NRI Candidates
Candidates should have completed 12 years of schooling (equivalent to 10+2 system of Indian education, CBSE, ISCE etc.) with any UG degree and those appearing for their final examination (subject to passing) are also eligible to apply. The candidates should have also secured minimum of 60% in graduation.
For Foreign Students
English as one of the subjects of qualifying examination.
Mathematics, physics and Chemistry as compulsory subjects (for all B.Tech.Programmes except Biotechnology and related programmes)
Physics, Chemistry and Biology / Biotechnology as compulsory subjects. (For B.Tech. Biotechnology and related programmes)
Candidates completed A Levels, IB, STPM, HSC, WASSCE, NCEA Level 3, American High School Diploma, etc. with minimum 60% aggregate or equivalent grade in Physics, Chemistry and Mathematics and a pass in English.
Candidates studied under American High School system are eligible, if the above courses have been studied in the 11th and 12th grades or 'AP' (Advanced Placement) courses.
FEE STRUCTURE FOR NRI & INTERNATIONAL STUDENTS
| S.No | Programme | Tuition Fee per Semester (USD) | Admission Fee – one-time payment (USD) | Total (USD) |
| --- | --- | --- | --- | --- |
| 1 | MBA (2 years) | 2000 | 500 | 2500 |
Refund Rules
| S.No. | Percentage of Refund of Fee | Point of time when notice of withdrawal of admission is received in the HEI |
| --- | --- | --- |
| 1 | 100%* | 15 days or more before the formally-notified last date of admission |
| 2 | 90% | Less than 15 days before the formally-notified last date of admission |
| 3 | 80% | 15 days or less after the formally-notified last date of admission |
| 4 | 50% | 30 days or less, but more than 15 days, after formally-notified last date of admission |
| 5 | 00% | More than 30 days after formally-notified the last date of admission |
*The processing fee of 5% of fee paid will be deducted
Hostel Fee Per Year
NRI & International Students
A/C Double Sharing (Accommodation & Boarding)
USD 2,200
Caution Deposit (Refundable)
USD 100
Total
USD 2,300
Programme Educational Objectives
Perform cross functional management tasks efficiently
Initiate and participate in organizational change process
Demonstrate multi faceted leadership skill in business scenario
Be ethical in management practices
Become successful entrepreneurs