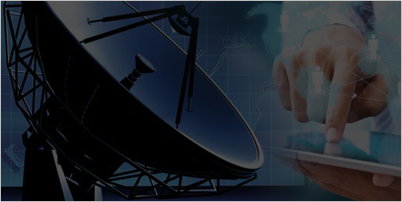 School of Electrical and Communication Sciences
Communication Systems
Eligibility for Admission
B.E. / B.Tech. in ECE /EIE /ICE /EEE/ Electronics or Equivalent
Tuition Fee per Semester
Sl. No.
Name of the Programme
9.0 and above
CGPA in UG Programme
Below 9.0
CGPA in UG Programme
1
M.Tech Communication Systems
Rs 10,000
Rs 40,000
Refund Rules
| S.No. | Percentage of Refund of Fee | Point of time when notice of withdrawal of admission is received in the HEI |
| --- | --- | --- |
| 1 | 100%* | 15 days or more before the formally-notified last date of admission |
| 2 | 90% | Less than 15 days before the formally-notified last date of admission |
| 3 | 80% | 15 days or less after the formally-notified last date of admission |
| 4 | 50% | 30 days or less, but more than 15 days, after formally-notified last date of admission |
| 5 | 00% | More than 30 days after formally-notified the last date of admission |
*The processing fee of 5% of fee paid will be deducted
Admission Fee – One-time payment at the time of admission
1
Admission Fee
Rs 15,000
2
Caution Deposit (Refundable)
Rs 5,000
Total
Rs 20,000
Hostel Fee
*Hostel Fee per Year
1
Establishment Charges
Rs 40,000/-
2
Boarding Charges (Advance)
Rs 50,000/-
Total
Rs 90,000/-
*Caution Deposit (Refundable) ( one time payment): Rs.5000/-
Transport Charges
*Transport Charges per Year (Optional)
1
A.C. Bus
Rs 40,000/- to 50,000/-
*Transport charges varies based on the distance
Programme Educational Objectives
To educate and train the graduates with knowledge and skills necessary to formulate, design and solve problems in communication systems, advanced radiation systems, signal processing, optical and computer networks
To provide knowledge in software and hardware tools for real time applications in RF system design, Wireless Communication, Signal Processing and Network design
To provide scope for Applied Research and innovation in the various domains of communication system, enabling the graduates to carry out research and development in Industry and Academia
To enhance communication and soft skills of students to make them work effectively as a team
Programme Outcomes
On completion of the program, the graduates will
Have the ability to design and analyze different types of communication systems.
Have the capability to develop real time applications in the area of RF system design, Wireless Communication, Signal Processing and Network design using software and hardware tools.
Be able to undertake research projects and disseminate the knowledge to the society in the related domains of communication systems.
Be able to communicate effectively and work as a team in their professional career.