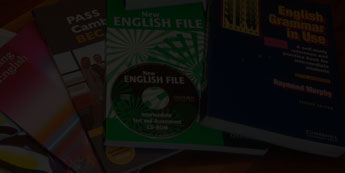 School of Social Sciences and Humanities
B.A. English (Hons)
For NRI Candidates
Candidates should have completed 12 years of schooling (equivalent to 10+2 system of Indian education, CBSE, ISC etc.) in any stream with a minimum of 50% overall aggregate of marks. A course recognized as equivalent thereto by the Institute. Candidates date of birth should fall on or after 1st July 1998.
For NRI Students
English as one of the subjects of qualifying examination.
Candidates completed A Levels, IB, STPM, HSC, WASSCE, NCEA Level 3, American High School Diploma, etc. with minimum 50% aggregate or equivalent grade are eligible to apply.
Candidates studied under American High School system are eligible, if the above courses have been studied in the 11th and 12th grades or 'AP' (Advanced Placement) courses.
Documents Required for NRI Admissions
1. NRI candidates should produce Employer Certificate of the sponsor – either Father or Mother.
2. Application form with all details furnished.
3. Photocopies of the following
(I) NRI bank account passbook (front page photocopy)
(II) Passport copy of the parent having NRI status.
(III) Passport copy of student (except for NRI-S candidates)
4. Equivalence Certificate issued by the Association of Indian Universities (AIU)
5. NRI Status Certificate in respect of father/mother.
6. Certificates of Educational Qualifications
10th Std/12th Std/Degree/Transfer Certificate / Migration Certificate (as applicable to specific
programme)
7. Medical Fitness Certificate
8. Undertaking Duly Countersigned By Parent/Guardian.
Admission, Transfer and Change of Course
Admission to various programs will be subject to verification of facts as in the original certificates /documents of the candidates. Management reserves the right to cancel admission if any discrepancy is noted, even at a later point any time after the admission. Such a decision will be final and binding on the candidate.
Admission offered to a candidate who has been provisionally admitted to a programme will stand cancelled if he/she does not submit the relevant documents in original pertaining to admission (such as Mark Sheet, Transfer Certificate, Migration Certificate and Conduct Certificate, etc.) to the concerned Admissions Officer before the stipulated date. NRI student who has been granted admission to a particular programme shall not be allowed to change the programme subsequently.
It is the responsibility of the candidates to ascertain whether they possess the requisite qualification for admission. If the candidates furnish mark sheets of the qualifying examination only in grades, the minimum marks pertaining to the grade obtained in the course will be taken into consideration while determining the marks in the subjects.
FEE STRUCTURE FOR NRI STUDENTS
S.No
Programme
Tuition Fee per Semester (USD)
Amenities and Service Fee (USD)
(one-time payment)
Total (USD)
1
B.A. English (Hons) (3 years)
1500
500
2000
Hostel
Hostel Fee Per Year
Non A/C – Four Sharing
USD 1400
A/C – Four Sharing
USD 2000
A/C – Three Sharing
USD 2100
A/C – Twin Sharing
USD 2200
International Hostel A/C – Twin Sharing
USD 2700
Caution Deposit (Refundable)
USD 100
Programme Educational Objectives
To deliver knowledge and understanding of English Language and Literature in totality
To provide a holistic grooming of communication skills in English encompassing listening, speaking, reading and writing skills
To develop fundamental and in-depth knowledge and understanding of the history, evolution, intricacies and development of the language
To familiarize learners with the major literary movements in Great Britain, USA, Indian subcontinent and Asian countries
To enable learners to analyze and evaluate literary works on the basis of critical theories
To enable learners to write academic essays, assignments, research papers
To help students investigate on a research topic related to an area with which familiarity has been gained through undergraduate study or derived from an area pursued in one of the taught papers
To make them write a dissertation of 8000 words on the approved topic with MLA (Modern Language Association) guidelines
Programme Outcomes
On successful completion of the programme, the graduates will
Apply the knowledge ofEnglish Language and Literature to think critically and logically
Attain a holistic view of the study of English language and literature
Be able to pursue higher education programmes like M.A., M.Phil.,Ph.D,etc.
Write research papers and dissertations
Aptly use the knowledge and language skill to be employed in the academic field and industries
Communicate effectively and perform efficiently in the organization, social and personal life
Lead and manage a team effectively in varied situations